JPM's Jamie Dimon: Regulators Have Done 'Nothing' to Stem Crypto Fraud
The outspoken JPMorgan CEO said Sam Bankman-Fried triggered a long-brewing disaster that could have been averted by regulators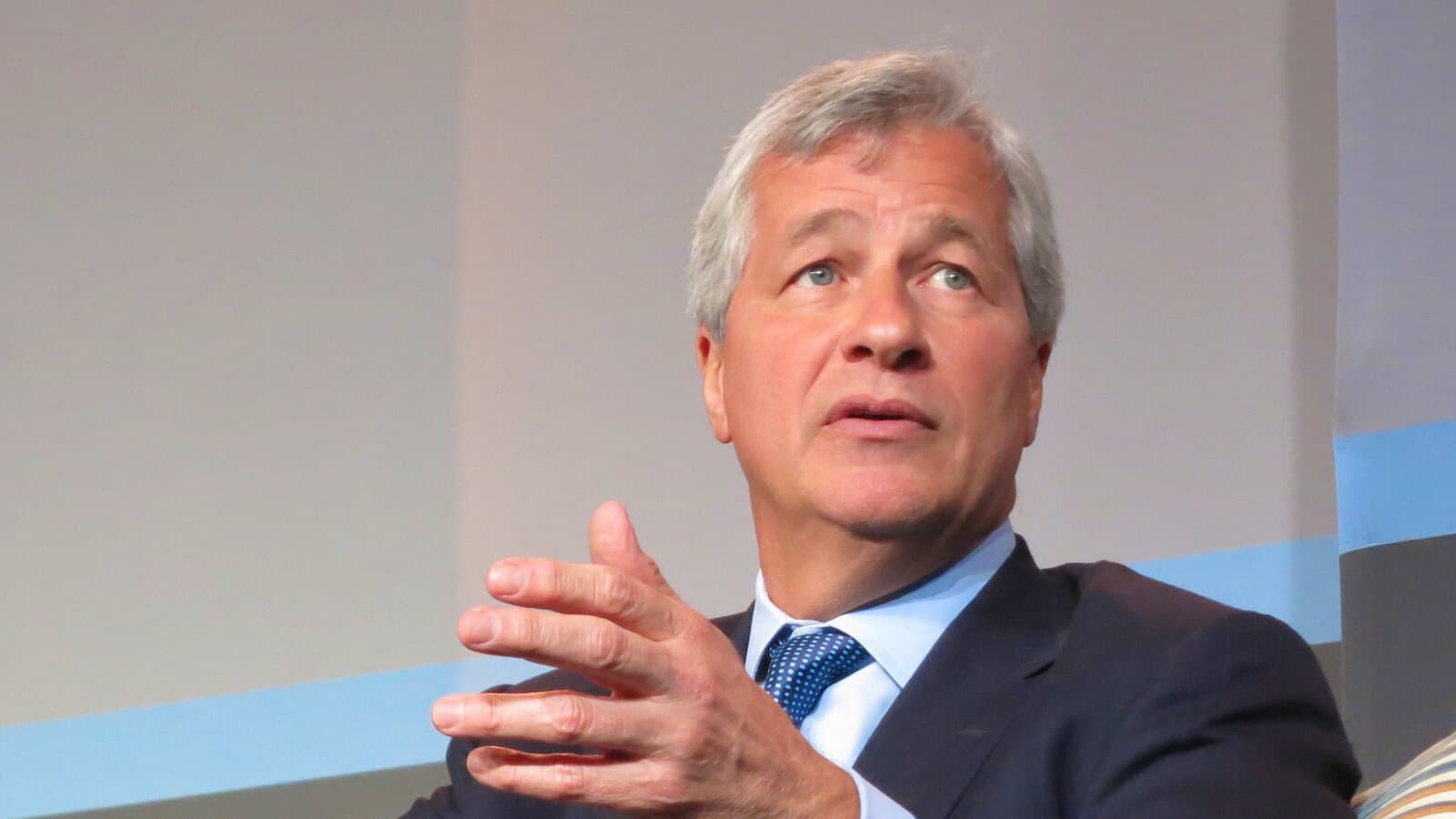 In perhaps his most incendiary remarks yet in a history of outspoken crypto critiques, JPMorgan CEO Jamie Dimon in Texas this week said Sam Bankman-Fried will probably end up in jail — adding that regulators "haven't focused on crypto at all" and have instead "done nothing," according to a source familiar with the matter.
Despite Dimon's opinions, divisions of the longtime JPMorgan chief executive's bank have embraced crypto and offered related exposures to clients. 
The Wall Street heavyweight has also snapped up stakes in sector startups. And it's even carved out its own metaverse niche via a bank-branded Decentraland virtual lounge. 
Not to mention that one of the bank's own crypto analysts, Steven Alexopoulos, penned a research note for institutional clients, saying the fall of FTX is "potentially dramatically accelerating the timeline" of regulation, according to ZeroHedge. Fair and stringent digital asset regulatory measures are necessary — and overdue — in the eyes of many big-money investors.
"We see the news surrounding FTX as one step back, but one that could prove to be the catalyst to move the crypto economy two steps forward," Alexopoulos reportedly wrote. 
Dimon — meanwhile — opined on digital assets in a bank meeting during his Texas roadshow of sorts, privately meeting with current and prospective clients, as well as bank executives. 
Cryptocurrencies are "dirty," according to Dimon, and do not "hold value." JPM's top executive suggested there's a strong argument for digital assets to be banned outright, saying there's little, or nothing, cryptocurrencies are capable of that his investment bank is not.
"Silly," the source told Blockworks. "He's going too far."
The source, an institutional crypto trader who has worked with JPMorgan, was granted anonymity to discuss sensitive business dealings. A second source confirmed the meeting took place. 
Dunking on crypto
The chief executive's barrage arrives on the heels of the remarkably fast collapse of crypto exchange FTX, which Bankman-Fried until this week owned. The now-fallen face of crypto resigned this week as FTX declared bankruptcy after rival Binance backed out of its bid to purchase the formerly lucrative company for just $1. 
FTX's blowup has, in short order, triggered a ballooning crypto contagion.
US regulators have been scrambling, in particular, to investigate growing allegations that FTX traded on customer funds via sister asset manager, Alameda Research.
"It is worthless," Dimon said. "I am shocked that governments allow it, by the way. Not that they stop a digital currency — we have a digital currency. JPMorgan moves $10 trillion a day around the world. Every day. As we're speaking, we're zipping and zapping money all around the world."
Dimon — who has dubbed cryptocurrencies a "Ponzi scheme" and reiterated that categorization in the meeting — favorably compared JPMorgan's existing system for facilitating transactions to crypto's capabilities.
The bank employs a series of systematic risk controls, he said, including cyber safeguards and financial fraud protections. Digital assets, in Dimon's view, have been a hospitable home to quite the opposite.
"You don't know the exact number of terrorists [using it], tax avoidance, sex trafficking, drug money," he said. "It's pretty large."
Added Dimon, to loud laughter: "So, that's legitimate use. Everything else is speculation."
And he was especially a critic of Bankman-Fried's version of "speculation."
"That guy, in my view, is probably going to end up going to jail," Dimon said.
JPMorgan has paid $6.2 billion in penalties for investor protection violations and $2.1 billion for anti-money-laundering deficiencies over the years.
The blockchain, not crypto trope
The executive did say, however, that blockchain technology — not cryptoassets on their own accord — has potential, in terms of shoring up how banks enable the exchange of monetary value, which has "flaws in the system."
"Fortunately," according to Dimon, the flaws are ones "blockchain may help fix over time." 
Regardless of the renewed efforts of the Securities and Exchange Commission and the Commodity Futures Trading Commission to clamp down on industry bad actors — a long-awaited move in the eyes of some prominent industry participants and dissidents alike — Dimon said he's been far from satisfied. 
Both the depth and breadth of the attempts of regulators attempting to wrap their arms around the asset class and the relative lack of action, according to Dimon, has been made more jarring by the collapse of crypto lenders such as Voyager and Celsius earlier this year, as well as the implosion of the stablecoin UST. 
FTX, in quite the paradox, stepped in as the savior of a few ailing crypto lenders. Bankman-Fried, not long ago a favored hobnobber and campaign financier in Washington, has left lawmakers in the lurch with his purported fraud.
"They did a pretty good job with inflation," Dimon said. "They did a terrible job with [crypto]…They haven't focused on this at all," he added. "The fraud taking place, the scams. And they've done nothing."
A JPMorgan spokesperson declined to comment, and a spokesperson for FTX did not immediately return a request for comment.
---
Don't miss the next big story – join our free daily newsletter.