JPMorgan, Citi, HSBC Still Welcome Crypto Clients
Crypto companies need banks for reasons including custody and settlement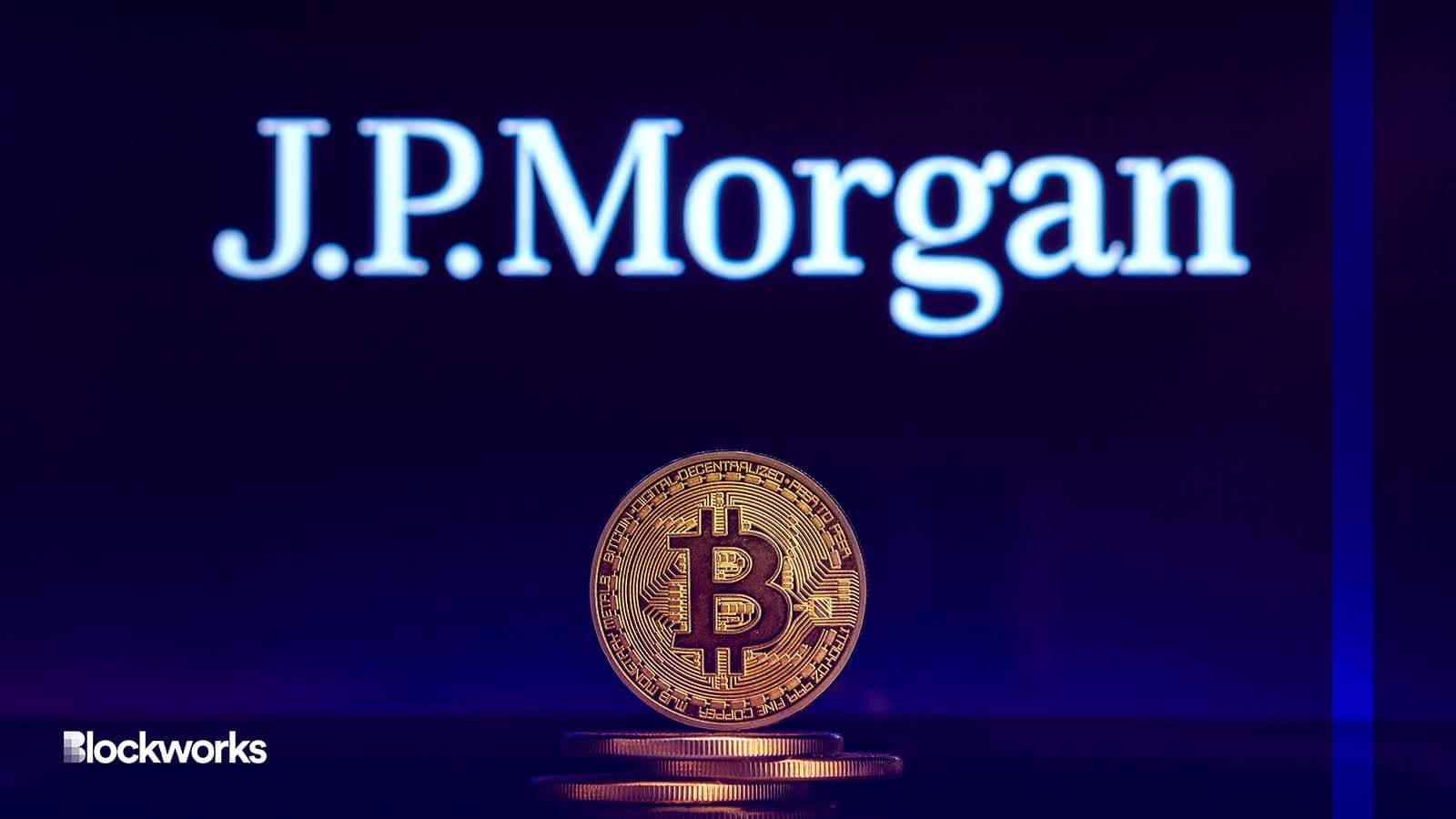 24K-Production/Shutterstock.com modified by Blockworks
Following the wind down of Silvergate, Silicon Valley Bank and Signature Bank, various theories have circled that these events were a targeted attack by an anti-crypto factions of the US government.
Former US Rep. Barney Frank claimed the regulatory takeover of Signature was intended to send a message to US banks to steer clear from crypto businesses.
However, the New York Department of Financial Services disputed this, saying its possession of Signature Bank had nothing to do with its crypto dealings. 
Turmoil in the banking sector last weekend saw regulators close Signature, which signaled the end of one of the crypto industry's key banking partners. 
But some crypto companies are reportedly turning to big banks like JPMorgan, HSBC and Deutsche Bank. New York Magazine's Intelligencer reported Thursday that JPMorgan, one of the largest Wall Street banks, is opening new accounts for crypto firms including venture capital funds and Web3 infrastructure start-ups. 
And while the bank is not turning down business from crypto clients whose funds lie with the three failed banks, it's also not pursuing them. Instead, it is being selective about the businesses to partners with and steering away from those that issue their own digital tokens.
Chris Burniske, co-founder of crypto-focused VC firm Placeholder, told the outlet that the collapse of smaller peers represents an opportunity for big banks to grow their own business lines. A spokesperson at another crypto VC said no big-name banks had refused partnering with them.
Aside from JPMorgan, Citi is said to be another big bank that has been receptive to crypto clients. 
These companies see the potential for growth and innovation in the crypto industry, despite the challenges that come from being associated with it. "These banks understand that they can't ignore the crypto market and its potential to disrupt the traditional financial industry," said Simon Schaber, chief business development officer at Spool.
Crypto companies need banks for two reasons, in his view. First, banks provide crucial infrastructure for financial transactions, including custody and settlement services. Second, banks bring a level of legitimacy and credibility to the crypto industry that can help attract more mainstream investors.
JPMorgan declined to comment. Citi and HSBC didn't return a request for comment by press time.
But in recent months, regulators cranked up warnings against the crypto industry after FTX's implosion. The Federal Reserve, Federal Deposit Insurance Corp and Office of the Comptroller of the Currency listed fraud and scams, market volatility and legal uncertainty within the industry among concerns.
And now crypto companies are left struggling to find banking partners. Circle revealed this week that it would partner with New Jersey-based Cross River Bank to produce and redeem its stablecoin USDC, and said it would expand ties with BNY Mellon.
Mercury Bank said it already onboarded double its usual number of customers last weekend, "getting as many SVB customers live as possible."
Meanwhile, the crypto community has also been compiling lists of banks that could be open to partnering with small crypto firms. 
Crypto ventures are still companies at the end of the day, and most, if not all, still have services to pay that require fiat and traditional banking partners, according to Chris Bradbury, CEO at DeFi platform Oasis.
"Financial institutions recognize that, regardless of how many crypto companies fail, cryptocurrencies themselves are here to stay," he told Blockworks. "To attract the new younger audience, banks must find a way to incorporate crypto services into their operations. They understand that those who do not provide their customers with numerous options will fail in the end."
CoinDesk reported Tuesday that its parent firm, Digital Currency Group, was looking to find new banking partners for its subsidiaries, and discovered that Santander, HSBC, Deutsche Bank, BankProv, Bridge Bank, Mercury, Multis and Series Financial are ready to tie up with crypto firms.
None of the big banks are openly declaring their willingness in associating with crypto, but there could be several more that are quietly onboarding new clients.
---
Don't miss the next big story – join our free daily newsletter.
Follow Sam Bankman-Fried's trial with the latest news from the courtroom.