Ledger Recover Delayed Until Open Sourcing Is Available
Ledger will prioritize the release of the Ledger Recover white paper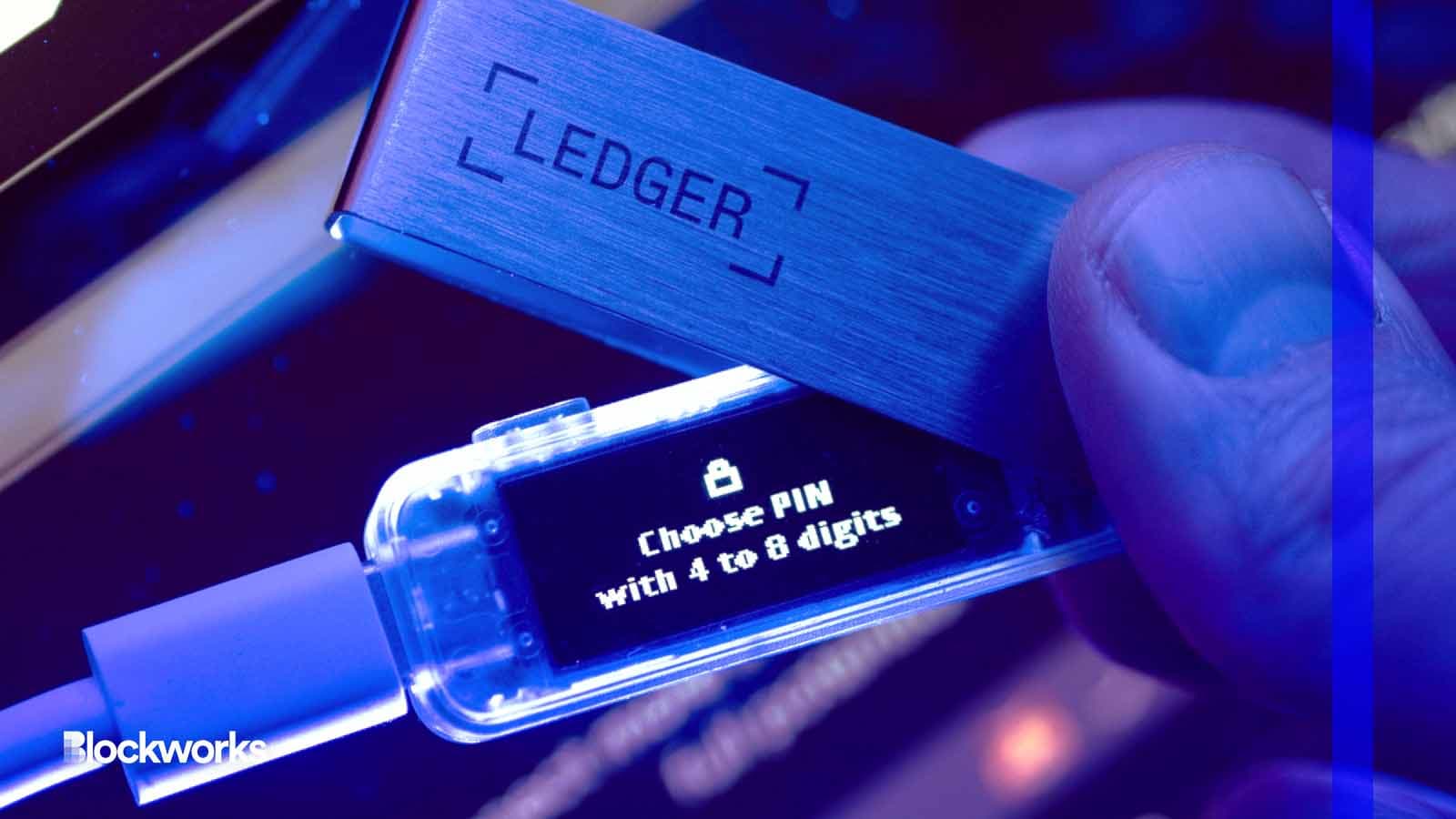 Maurice NORBERT/Shutterstock modified by Blockworks
Ledger will delay the release of its Recover service after backlash on social media. 
In an open letter, Pascal Gauthier, CEO of Ledger, said that the company had made an "unintentional communication mistake" which hindered consumers from "accurately" understanding Recover. 
"We believe wholeheartedly in the need for a service like Ledger Recover—those of us who have been in the space for a long time, over a decade in my case, have a responsibility to ensure everyone can be self-sovereign and can have self-custody over their digital value," Gauthier said. 
In a tweet, Ledger's Chief Technology Officer Charles Guillemet said that the company will release the white paper for Ledger Recover, and will then give consumers the option to implement their own shard backup providers. This will all be done under an open-source implementation. 
Ledger won't release Recover until the open sourcing is complete. 
The Ledger team says that the priority of the open source project will be Ledger Recover, "to make it fully auditable."
The company hosted a town hall with executives on Twitter Spaces to address customer questions and concerns as well as give more clarity on what's next for Ledger Recover.
"We'll start with open sourcing the white paper of Recover," Guillemet said on Twitter Spaces. "It will also allow developers to build their own shard backup provider so you can use the Recover service as it's offered by Ledger, but if you want to build the backup on your own, this will be possible."
When Ledger initially announced Ledger Recover, industry participants – such as Polygon Labs' Chief Information Security Officer Mudit Gupta – warned that Recover could be a "horrendous idea."
There was also confusion as to whether or not the Recover service could accidentally give hackers access, though Guillemet said that "there is no backdoor for anyone, neither us, a provider or even a very gifted hacker to access it."
The service was designed to be an "optional subscription for users who want a backup of their Secret Recovery Phrase. You don't have to use it, and can continue managing your recovery phrase yourself if that's why you bought a Ledger."
Updated May 23, 2023 at 1:04 pm ET: Added addition context regarding Ledger's Twitter Spaces.
---
Get the day's top crypto news and insights delivered to your email every evening. Subscribe to Blockworks' free newsletter now.
Want alpha sent directly to your inbox? Get degen trade ideas, governance updates, token performance, can't-miss tweets and more from Blockworks Research's Daily Debrief.
Can't wait? Get our news the fastest way possible. Join us on Telegram and follow us on Google News.
---