Suit: Michael Saylor, MicroStrategy Owe $100M+ of Damages From Back DC Taxes
The District's attorney general claimed Saylor personally illegally avoided paying more than $25 million of DC taxes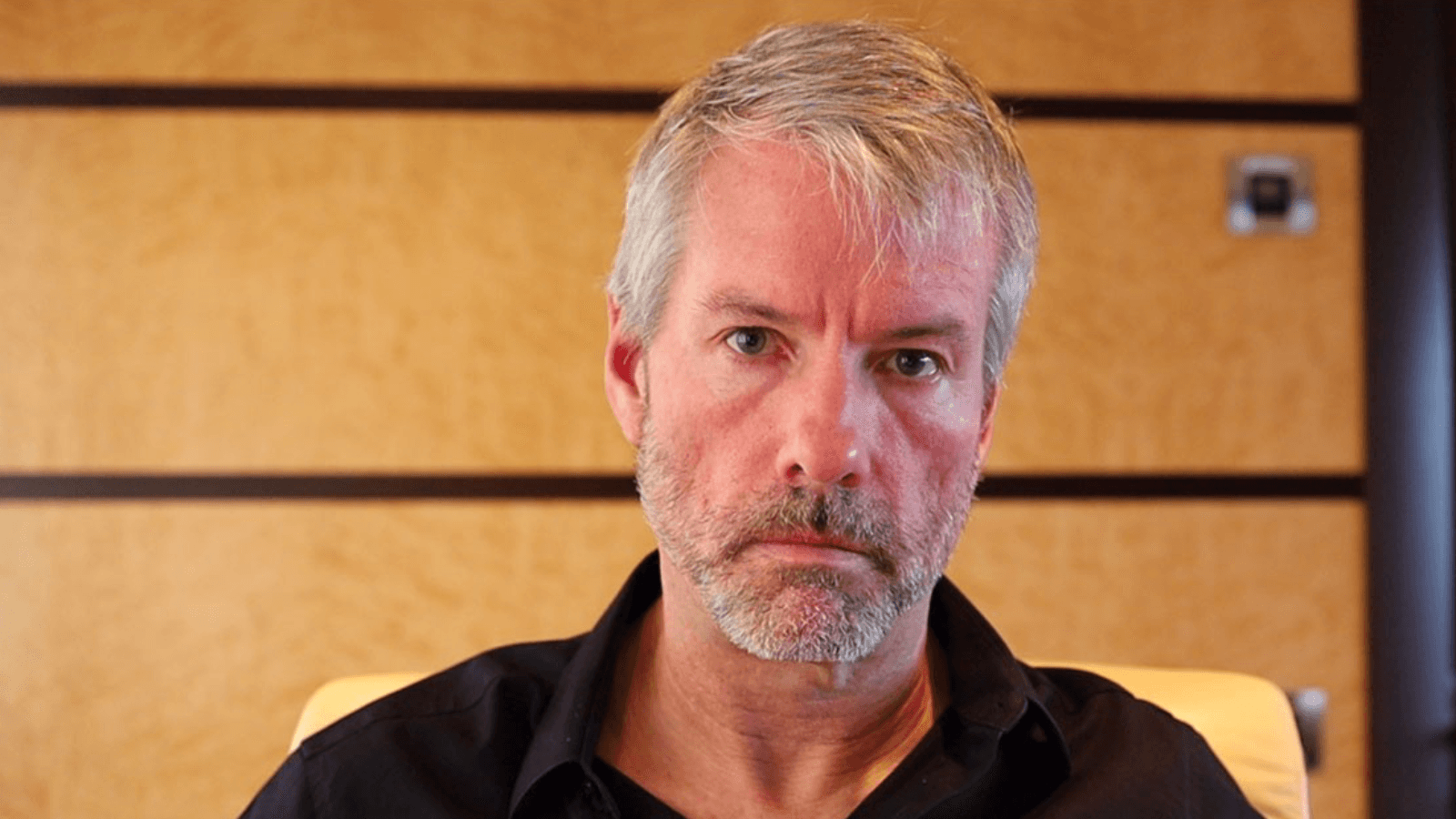 MicroStrategy's Michael Saylor | Source: Michael.com
key takeaways
The District's attorney general is trying to recover taxes on what the offices alleges could amount to more than $100 million of income from Saylor
Saylor stepped down as CEO of MicroStrategy, the largest public holder of bitcoin, to become its executive chairman earlier this month
Just weeks after stepping down as MicroStrategy's long-time chief executive, noted Bitcoin bull Michael Saylor — and his company, the largest publicly traded bitcoin holder — is facing legal accusations that allege systemic tax fraud with penalties that could amount to more than $100 million.
The attorney general for Washington, DC. said in a statement that Saylor has lived in the District for more than a decade, but has never paid local income taxes — despite earning hundreds of millions of dollars in cash and MicroStrategy equity options over that period.
Attorney General Karl Racine alleged Saylor personally illegally avoided more than $25 million of DC taxes by pretending to be a resident of other jurisdictions with significantly lower personal income taxes. 
Filed in the Superior Court of the District of Columbia's civil division, the complaint also names MicroStrategy, the Virginia-based business intelligence platform Saylor founded in 1989, as a defendant, alleging the firm conspired to help him evade taxes.
Saylor resides in a multimillion-dollar waterfront penthouse in the DC neighborhood of Georgetown, according to the complaint. His selection of having a vacation home in Miami was "carefully planned," it adds, noting that Florida does not levy a personal income tax on residents. 
"DC residents and their employers are now on notice that attempts to evade the District's income tax laws by falsely claiming that they reside in another jurisdiction will be investigated and, if substantiated, held accountable," Racine said.
This lawsuit is the first such litigation brought under the authority of the District's recently passed False Claims Act, Racine tweeted. The office is looking to recover what could amount to more than $100 million in unpaid income taxes and penalties from Saylor and MicroStrategy.
MicroStrategy has the largest bitcoin (BTC) stash of any public company. It held 129,699 BTC — currently worth about $2.6 billion — as of June 30.
Patrick Feeney, a former quantitative hedge fund portfolio manager and founder of the proprietary algorithm-based Feeney Factor, called the allegations "a pretty big deal" that will not go away anytime soon.
"Whatever the [amount is] —  assuming they're correct — you have to pay it," Feeney said. 
"[Saylor's] going to have to probably peel off some bitcoin, depending on where bitcoin is when the eventual judgment comes down. Almost nobody beats [tax fraud allegations], but we'll see." 
The nearly 130,000 bitcoins (BTC) that MicroStrategy held, as of June 30, was purchased for an average price of $30,664 a piece. Bitcoin traded around $20,200 by the close of New York stock-trading hours on Wednesday. 
The company reported a net loss for the second quarter of nearly $1.1 billion, due in large part to digital asset impairment charges of $918 million. Still, Saylor and newly appointed CEO Phong Le said — during a recent earnings call — that the company would seek to continue acquiring and holding bitcoin long-term, with no plans of selling.
"Everybody knows he's long bitcoin: If bitcoin continues to decline, MSTR could go down 30% and get absolutely hammered," Feeney said. "At what point can you turn around to your shareholders with a straight face and say you're not selling?"
But Dan Weiskopf, a co-portfolio manager of Amplify Investments' Transformational Data Sharing ETF (BLOK), told Blockworks he does not necessarily expect the lawsuit to impact MicroStrategy's plan to continue buying more bitcoin. 
BLOK, the largest blockchain-focused ETF with roughly $570 million of assets, had a 4.6% position in MicroStrategy, as of Wednesday. The US-listed equity marks the vehicle's fourth-highest holding behind only fellow crypto-focused companies Silvergate, Core Scientific and Accenture.
"It could affect things in the short-term, but we're long-term investors," Weiskopf said. "So, I don't see us really changing our position based on what we know today, but we're going to be watching it closely obviously as things develop."
Microstrategy's stock closed Wednesday at $231.56, down about 8.7% on the day.  
A spokesperson for MicroStrategy did not immediately return a request for comment. 
This is a developing story and will be updated. 
---
Don't miss the next big story – join our free daily newsletter.