Pantera Follow-Up: This Rally Looks Different Than 2017
Crypto enthusiasts are calling for sky-high prices in the coming months, but this rally has some skeptics recalling Bitcoin's last historic run. The 2017 rally ended with the coin falling nearly 85% in December 2018, but Pantera Capital is certain that […]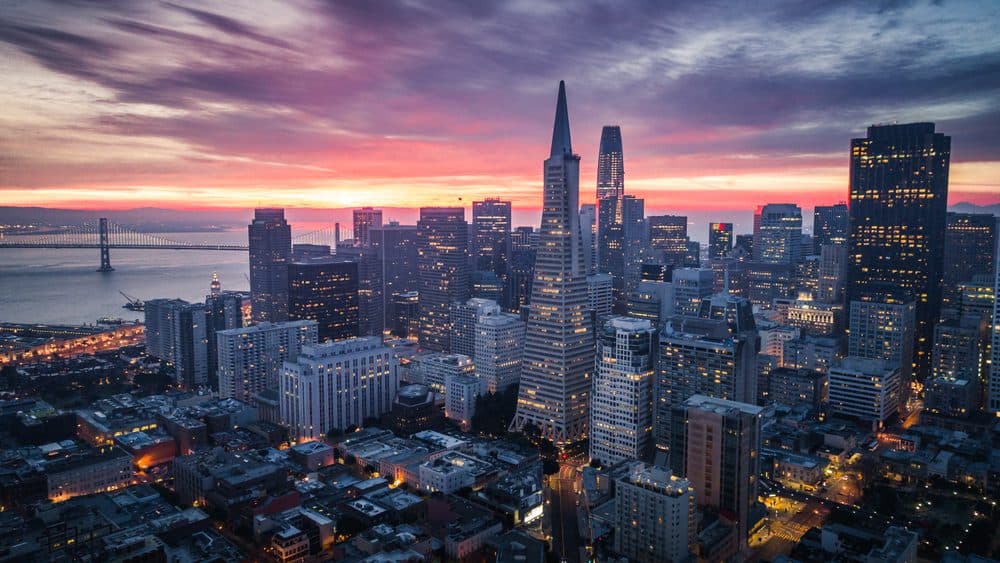 key takeaways
Pantera says institutional interest, DeFi solutions are at an all time high and will be the driving forces of this rally
Today's bull market is consolidated in Bitcoin & Ethereum which is healthier than the 2017 market which was widely distributed across projects that hadn't been built yet
Crypto enthusiasts are calling for sky-high prices in the coming months, but this rally has some skeptics recalling Bitcoin's last historic run. The 2017 rally ended with the coin falling nearly 85% in December 2018, but Pantera Capital is certain that this time will be different. 
"Bitcoin is actually pretty consistent, it grows at an average of 213 compound annual growth rate, and it's been doing that for 10 years, which is an incredibly long time to be doing more than a triple every year," said Dan Morehead, founder, co-CIO and CEO of Pantera, on a conference call Tuesday. "It's had some bubbles, and it's had some massive bear markets." 
Bitcoin has gone through five bear markets in 10 years, but, Morehead points out, even through its 60-93% falls, the coin's yearly lows are still consistently higher than the previous year's low, with one exception in 2015. 
"The big argument from institutional investors is, 'I can't buy Bitcoin, it's too volatile, it's just not appropriate for our investment program," said Morehead. "Anyone who has ever held Bitcoin for more than 3 and a quarter years has made money." 
Market capitalization was diversified in 2017 with Bitcoin, Ethereum, XRP and others more evenly distributed. Today, it is consolidated mainly in Bitcoin and Ethereum. As the concentration of capital moves into these two currencies, those networks become stronger, similar to how the internet saw user adoption in the early 90s. 
When the cryptocurrency market was distributed across too many protocols in 2017, it mirrored the 2000 tech bubble. It was not expected that all would be winners. 
DeFi Projects are Now Operational as Opposed to 2017
Pantera announced its investment into decentralized finance platform 1inch in December 2020, stating that functional DeFi solutions have contributed to crypto's recent success and will continue to play a vital role in providing investors with opportunities for exposure. DeFi options were limited in 2017, but have expanded rapidly in the past year. 
"The amount of volume that these unplugged exchanges like Uniswap are doing is now about 3-4% or so of spot on centralized exchanges," said Joey Krug, co-CIO of Pantera. "And that's when Ethereum is not scalable, for context, that's when it costs $10-20 to a trade on Ethereum, Ethereum is fairly slow, it's not necessarily that easy to use, and all those things are going to trade pretty drastically over the next 6 to maybe 12 months, so we think that the market share of decentralized exchanges is also going to continue to increase." 
DeFi will be essential to democratizing finance, said Krug, comparing the technology to the disruptive nature of the internet.  
"If you think about this technology, it democratizes finance so much that people are basically creating and participating in these kinds of new, bespoke custom financial agreements, which sounds really crazy," said Krug. "It sounds about as crazy as the idea that if you told somebody in 1990 one day their friends would post photos of the food they ate for dinner on the internet and other people would comment about it."
Investor interest has peaked in recent months as Bitcoin extends its rally, and with public companies like PayPal and Square entering the market, the demand curve has shifted much higher. At the same time, the supply of newly issued Bitcoin was cut in half in May 2020, meaning fewer Bitcoin are available.