Paradigm Says SEC's Current Framework Is Unsuitable For Crypto
Paradigm says that token analysis "has been further complicated by the SEC staff's suggestion that a token's status can "morph" from being a security to a non-security (and potentially even back again!)"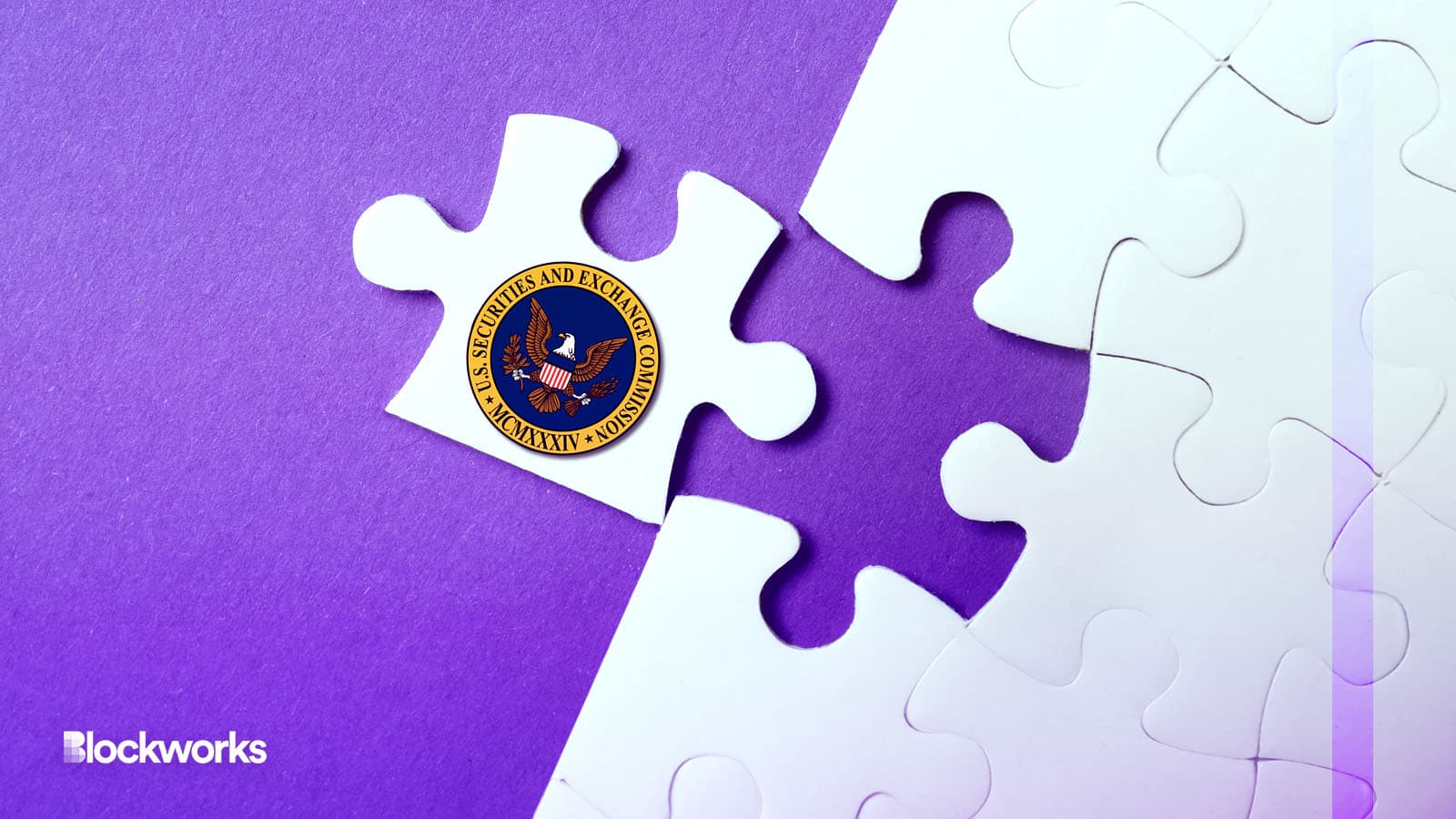 NewAfrica/Shutterstock modified by Blockworks
Crypto investment firm Paradigm said that the current SEC disclosure framework is "unfit" for the cryptocurrency markets. 
"Unsurprisingly, without major changes to the SEC's current disclosure regime, the SEC is unable to effectively regulate crypto asset markets," Paradigm wrote. 
The firm states the difference between the traditional securities that the SEC has been regulating and cryptocurrency assets comes down to technology.
When comparing stocks and bonds to crypto, Paradigm noted, there's a clear difference.
Traditionally, owners of stocks or bonds have taken an interest in a legal entity that initially sold the share(s) or bond(s). That is not the case with crypto, where the asset is not tied to the value of the issuer since they exist independently, Paradigm asserts.
The paper outlined a framework that would better regulate crypto markets. This includes acknowledging that "crypto assets operate, trade and settle on a very different technology 'stack' than that used for the trading of securities."
Any regulation should also acknowledge that crypto "can accrue value" in different ways than a traditional security.
In March, Paradigm published a brief on tokens-as-securities in response to the SEC argument that Ishan Wahi, a former product manager at Coinbase, was engaging in insider trading with crypto assets that fall under the Commission's definition of a security. 
Both Wahi and Coinbase rejected the SEC's claim that the tokens listed and sold by Wahi were securities. 
The SEC, earlier this month, charged crypto exchange Bittrex, alleging that the exchange listed six tokens that fall under the Agency's purview of securities. Specifically, the SEC has targeted DASH, ALGO, OMG, TKN, NGC, and IHT as securities. 
But even Gary Gensler, Chair of the SEC, was unable or unwilling to clearly answer whether ether is a commodity or security when questioned by Patrick McHenry, chair of the Financial Services Committee, in testimony on April 18. 
Former SEC Chair Jay Clayton told CNBC, "Things can go from being a security to not a security" when asked the same question that McHenry posed to Gensler. 
"In addition to clarifying whether (or when) crypto assets are securities, the SEC must clarify what type of securities they are," Paradigm wrote.
---
Get the day's top crypto news and insights delivered to your email every evening. Subscribe to Blockworks' free newsletter now.
Want alpha sent directly to your inbox? Get degen trade ideas, governance updates, token performance, can't-miss tweets and more from Blockworks Research's Daily Debrief.
Can't wait? Get our news the fastest way possible. Join us on Telegram and follow us on Google News.
---