Philippines' First Blockchain Digital Peso Bond Offering Raises $209M
UnionBank intends to use the funds to partially finance the acquisition of the domestic consumer banking business of global banking giant Citi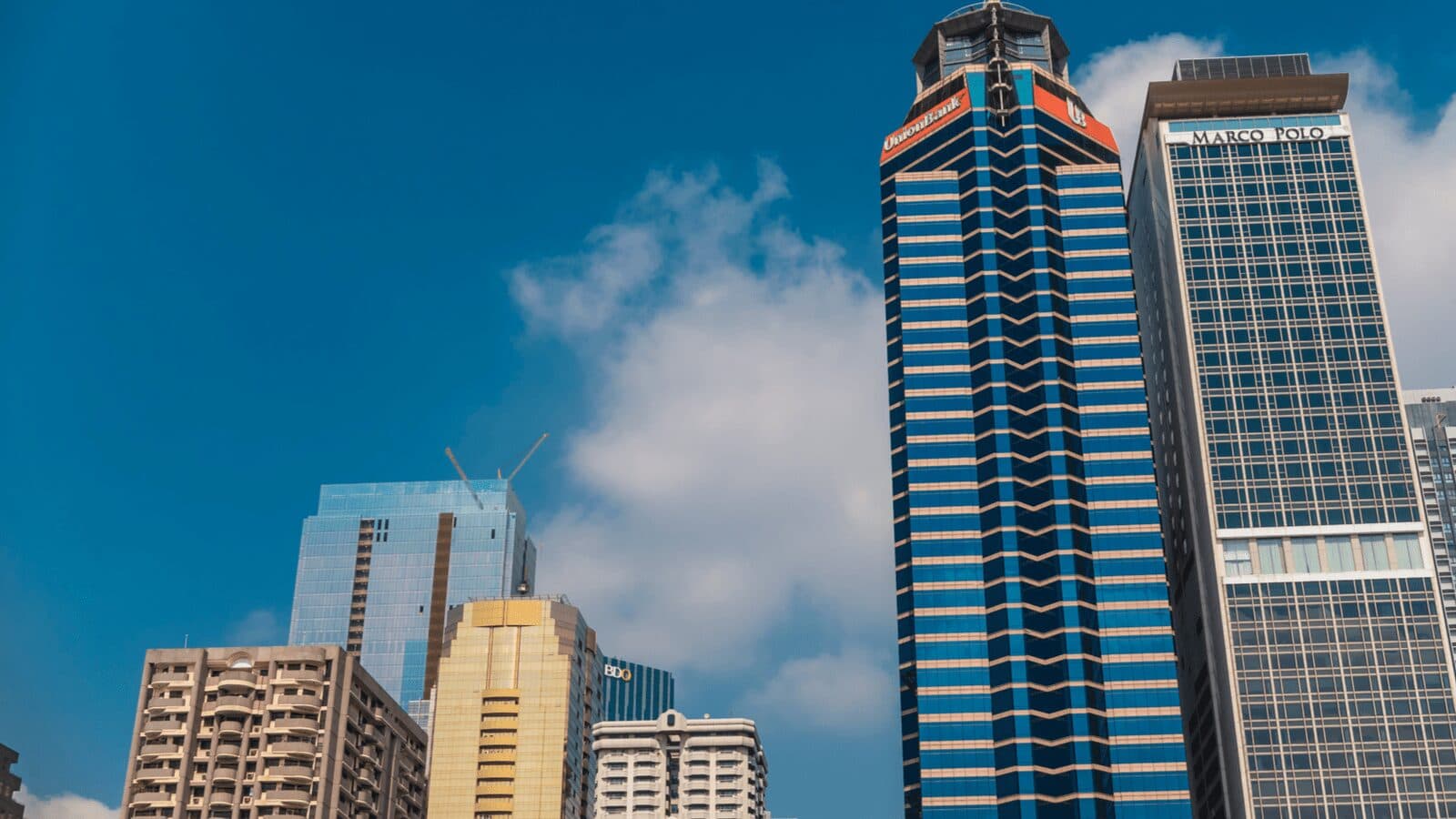 Unionbank tower in Manila, Philppines; Source: Shutterstock
key takeaways
UnionBank has issued the country's first blockchain-based digital peso bonds in a raise that generated $209 million
The oversubscribed raise came in 11 times the size the bank had anticipated when it signalled its intention to raise at least 1 billion in digital peso bonds
The UnionBank of the Philippines has raised P11 billion (US$209 million) after investors rallied behind the country's first-ever blockchain-based peso bonds.
UnionBank's digital bonds were issued through the digital registry and digital depository of the Philippine Depository & Trust Corp., local media reported Thursday. The bonds were kept interoperable with the Philippine Dealing & Exchange Corp fixed income market.
Singapore-based fintech company STACS was tapped to provide the blockchain-based digital securities trading infrastructure necessary to facilitate the offering. Meanwhile, HSBC and Standard Chartered were joint lead arrangers and book runners for the transaction.
The oversubscribed raise came in 11 times greater than the bank had anticipated when it signalled its intention to raise at least 1 billion pesos in its digital peso bond offering in May.
The publicly listed bank intends to use the funds to partially finance the acquisition of the domestic consumer banking business of global banking giant Citi. Late last year, UnionBank moved to acquire Citi's consumer banking business for P55 billion (US$1 billion).
UnionBank treasurer and head of global markets Jose Emmanuel Hilado said the issuance represented a "building block" in the bank's journey to embrace digitization and industry disruption, according to the reports.
In January, tech giant IBM and Swiss crypto custodian Metaco were selected by the bank to safeguard digital assets on its balance sheet. The crypto-friendly bank also joined a consortium of other domestic banks to use Visa's blockchain-based payment platform back in February 2018.
The bonds contain a 1.5 year tenor with a fixed rate of 3.25% per annum and are listed for trading on the Philippine Dealing & Exchange Corp marketplace.
---
Get the day's top crypto news and insights delivered to your email every evening. Subscribe to Blockworks' free newsletter now.
Want alpha sent directly to your inbox? Get degen trade ideas, governance updates, token performance, can't-miss tweets and more from Blockworks Research's Daily Debrief.
Can't wait? Get our news the fastest way possible. Join us on Telegram and follow us on Google News.
---