Podcast: Is Crypto an Investable Asset Class? | Roundup
Jason and Byron cover this week's biggest stories and explore crypto's outlook as an investable asset class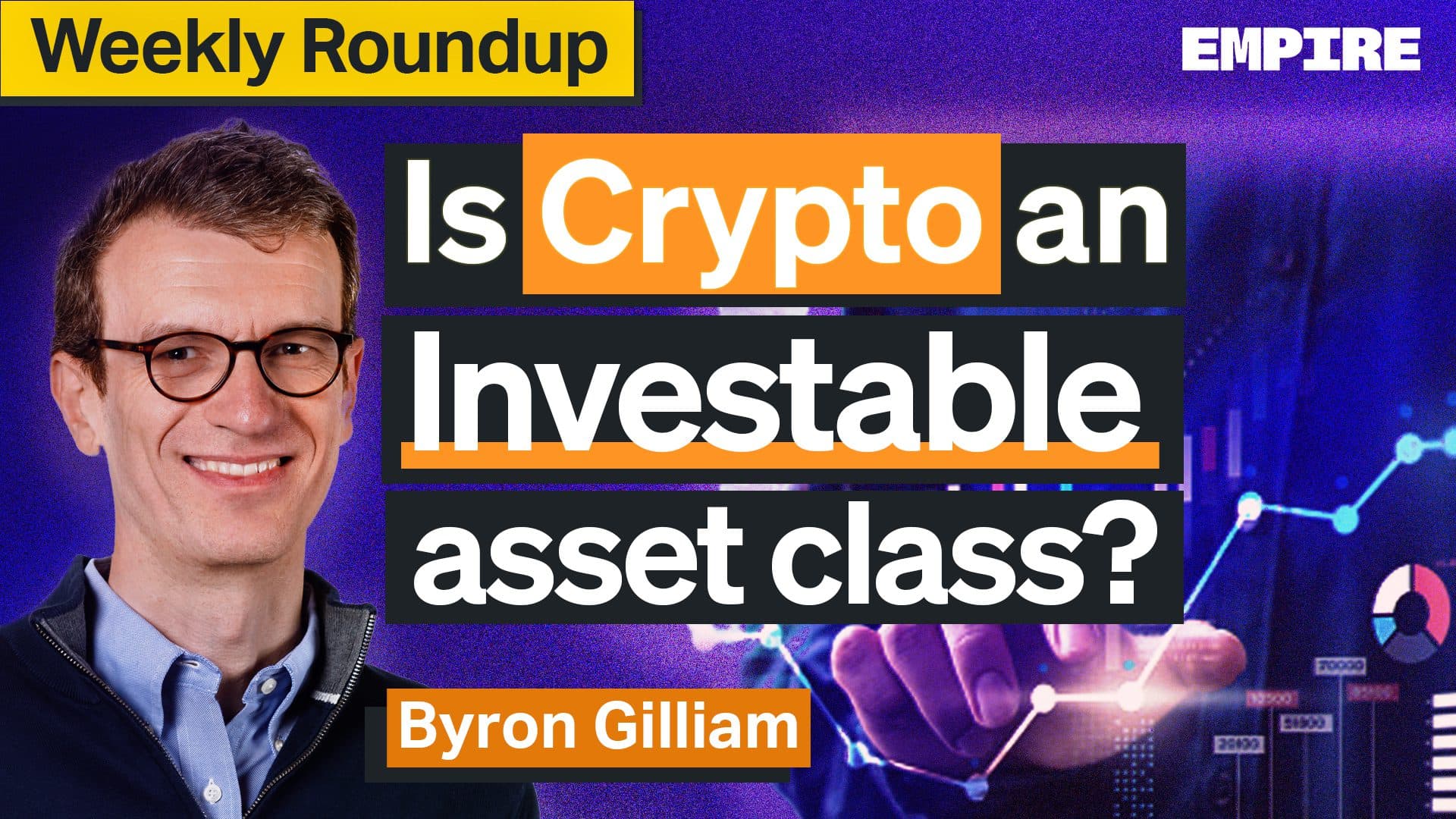 On today's episode of "Empire," Jason is joined by Byron Gilliam – markets strategist and author of the Blockworks newsletter. Often called the Matt Levine of Web3, Byron brings his traditional finance experience to crypto with a mix of wisdom and wit.
Jason and Byron cover this week's biggest stories and explore crypto's outlook as an investable asset class. Episode highlights include:
Why Byron frames crypto as commodities, not equities
How private markets are losing their advantage
Why crypto may be amazing for users but a bad investment
How OpenSea's insider trading news will affect other Web3 companies
What happened with Optimism's airdrop
Can L2s find a sustainable revenue model
How BTC mining could fuel growth in renewable energy
Byron questions if MEV is crypto's only use case
Why UST's collapse was not crypto's Lehman moment
and much more
Check out what they had to say in the video below.👇
About the show
"Empire" is a twice-a-week show where we share the real crypto stories that aren't heard elsewhere. On Mondays, Jason and Santiago Santos interview crypto industry movers and shakers to talk about their struggles, bold moves and tough decisions. Finish off the week with Friday's weekly roundup episode that covers the top news and narratives of the week.
For any NPR or Guy Raz fans out there, you can think of "Empire" as a "How I Built This" for the bitcoin and crypto industry.
Subscribe to "Empire" today on Apple or Spotify. Watch episodes on YouTube.
---
Get the day's top crypto news and insights delivered to your email every evening. Subscribe to Blockworks' free newsletter now.
Want alpha sent directly to your inbox? Get degen trade ideas, governance updates, token performance, can't-miss tweets and more from Blockworks Research's Daily Debrief.
Can't wait? Get our news the fastest way possible. Join us on Telegram and follow us on Google News.
---