Podcast: Optimism's Airdrop Is the Future of Governance | Weekly Roundup
Empire's weekly roundup on Optimism's airdrop, algo stablecoins, the BAYC hack and more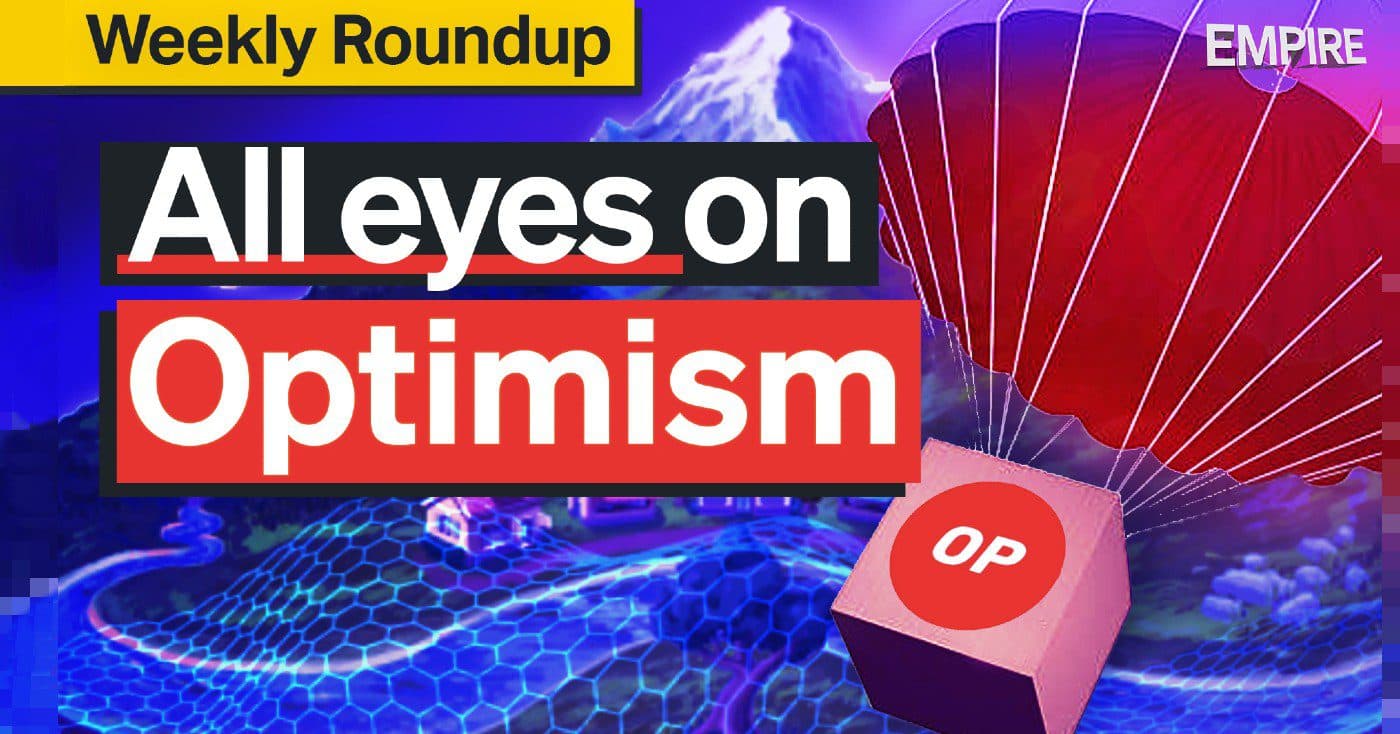 On today's episode of "Empire," the long-awaited return of Santi and Jason discussing the latest in crypto, DeFi and more has finally landed. They refresh some predictions around ETH for 2022 and discuss Optimism's airdrop, the BAYC Instagram hack, Osmosis's canonical bridge vote, and announcements from funds and initiatives alike. You won't want to miss this!
Plus, hear more on:
Optimism's two-body "government"
L2 token value vs. ETH
Does every L1 need its own stablecoin?
BTC as the base trading pair

And so much more!
Check out what they had to say in the video below.👇
About the show
"Empire" is a twice-a-week show where we share the real crypto stories that aren't heard elsewhere. On Mondays, Jason and Santiago Santos interview crypto industry movers and shakers to talk about their struggles, bold moves and tough decisions. Finish off the week with Friday's weekly roundup episode that covers the top news and narratives of the week.
For any NPR or Guy Raz fans out there, you can think of "Empire" as a "How I Built This" for the bitcoin and crypto industry.
Subscribe to "Empire" today on Apple or Spotify. Watch episodes on YouTube.
---
Don't miss the next big story – join our free daily newsletter.