Podcast: Why Banks Aren't Lending
Alfonso Peccatiello of ING Deutschland discusses how a Bitcoin standard could impact a credit driven economy.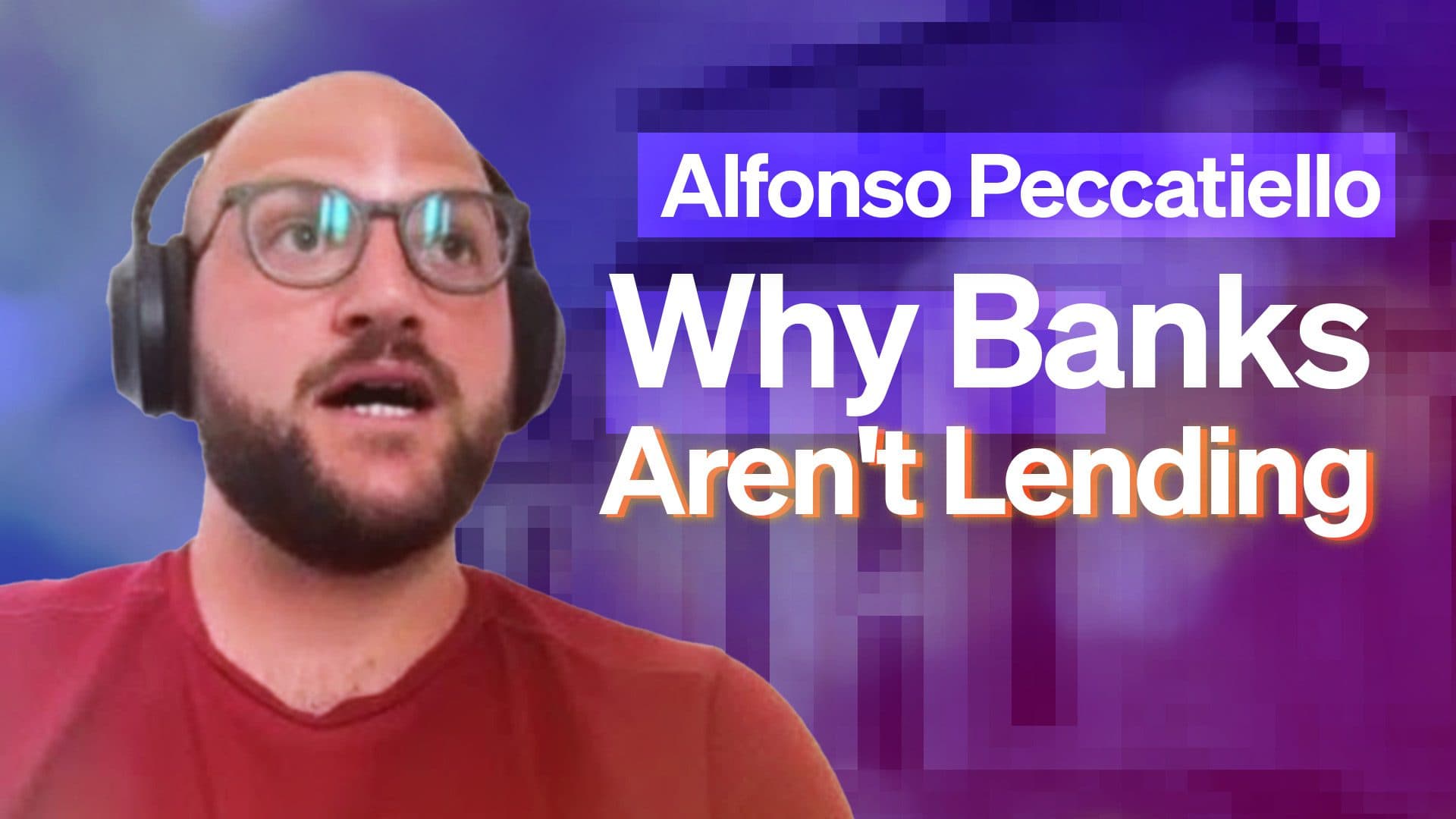 On this episode of Blockworks' podcast "On the Margin," Michael Ippolito, co-founder, sits down with Alfonso Peccatiello, ING Deutschland's head of fixed income portfolio management and author of online weekly newsletter, The Macro Compass.
Mike and Alfonso discuss a wide range of topics from signs of slowing structural growth, reverse repos and how a bitcoin standard could impact a credit driven economy.
They also covered:
The effects of quantitative easing
Financial repression
"On the Margin" is a two-part show. Once a week, Mike interviews industry experts, and then at the end of the week he is joined by co-host Tyler Neville where they break down the top crypto and macro stories. Episodes go live every Wednesday and Saturday morning.
Subscribe to "On the Margin" today on Apple or Spotify, or watch episodes on YouTube.