Portugal May Move To Tax Crypto Gains Soon
Frequently seen as a crypto haven in Europe up to now, Portugal is considering taxing crypto gains in the near future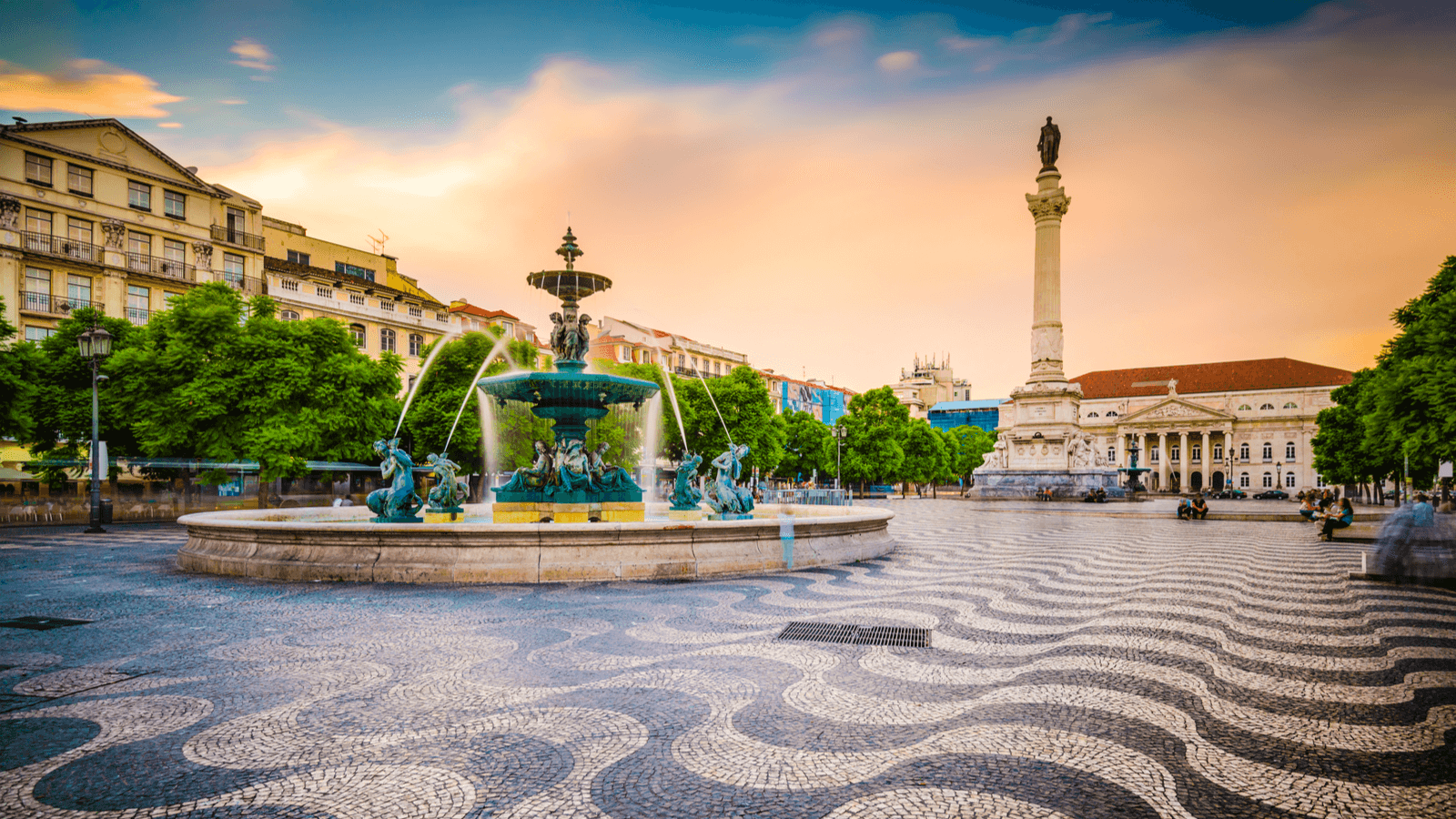 Lisbon, Portugal; Source: Shutterstock
key takeaways
No timeframe yet, but a draft bill is being discussed in this year's budget
Currently, the normal capital gains tax in Portugal for residents is a flat rate of 28%
Portugal's days as alleged crypto tax haven might soon be over. Portuguese Finance Minister Fernando Medina has confirmed that his government is studying how to tax crypto gains in the country. There is no timeframe for when this will happen, he said in Parliament on May 13.
Currently, capital gains from crypto investments, which are seen as a form of payment — a currency, but not an asset — under Portuguese tax law, are not taxed so long as they are not an individual's main source of income. 
"Several countries are building their models concerning this issue [crypto taxing], and we are going to build our own. Right now, I don't want to make a commitment regarding a date, but we're going to adapt our legislation and our taxation," the minister said in a Parliament hearing about the country's 2022 budget.
The standard capital gains tax in Portugal for residents is 28% and personal income tax ranges from 14.5% to 48%. The corporate income tax is a flat rate of 21%, but there are also local and state surtaxes. 
Medina said there would be a balanced approach to how crypto is going to be taxed in the country and promised to follow principles such as "tax justice" and "effectiveness." He argued that there couldn't be any loopholes that spare crypto investors from paying taxes, but he also cautioned that high levels of taxation could "bring revenue down to zero."
Moreover, Portugal would seek to learn from countries with more experience taxing crypto, the minister added, although he didn't specify which countries. 
Changes to the rules may impact the growing crypto community in the country. One example is the famous "bitcoin family" who moved to Portugal in February, citing zero crypto taxes as a reason for their relocation. 
"Crypto people that moved to Portugal are extremely mobile, curious to see what impact this will have on them and Portugal's image as a crypto hub," tweeted EU policy expert Patrick Hansen, Presight Capital's crypto venture adviser.
The budget for 2022 was delayed after a political crisis in late 2021 and an early election in January. A radical left-wing party called Left Bloc has a draft bill to tax crypto gains already this year. However, with the Socialist Party in the majority in the Parliament, it is unlikely to be accepted as the government looks to undertake a more comprehensive review of tax legislation.
The reform being studied by the government will include other aspects of the tax legislation beyond capital gains, such as VAT (value-added tax). It will also cover anti-money laundering legislation, as well as regulation and supervision of crypto markets in Portugal.
The finance minister's answers to members of Parliament suggest that Portugal is waiting on the final outcome at the European level of MiCA — the Markets in Crypto Assets regulation — as well as the Transfer of Funds Regulations (TRF) legislation, to go ahead with a broad legislative reform regarding cryptoassets. 
The 2022 budget is set to be approved in the Portuguese Parliament by the end of May.