SEC files Ripple appeal in challenge to XRP securities outcome
The SEC would file an opening brief on Aug. 18 in its proposed briefing schedule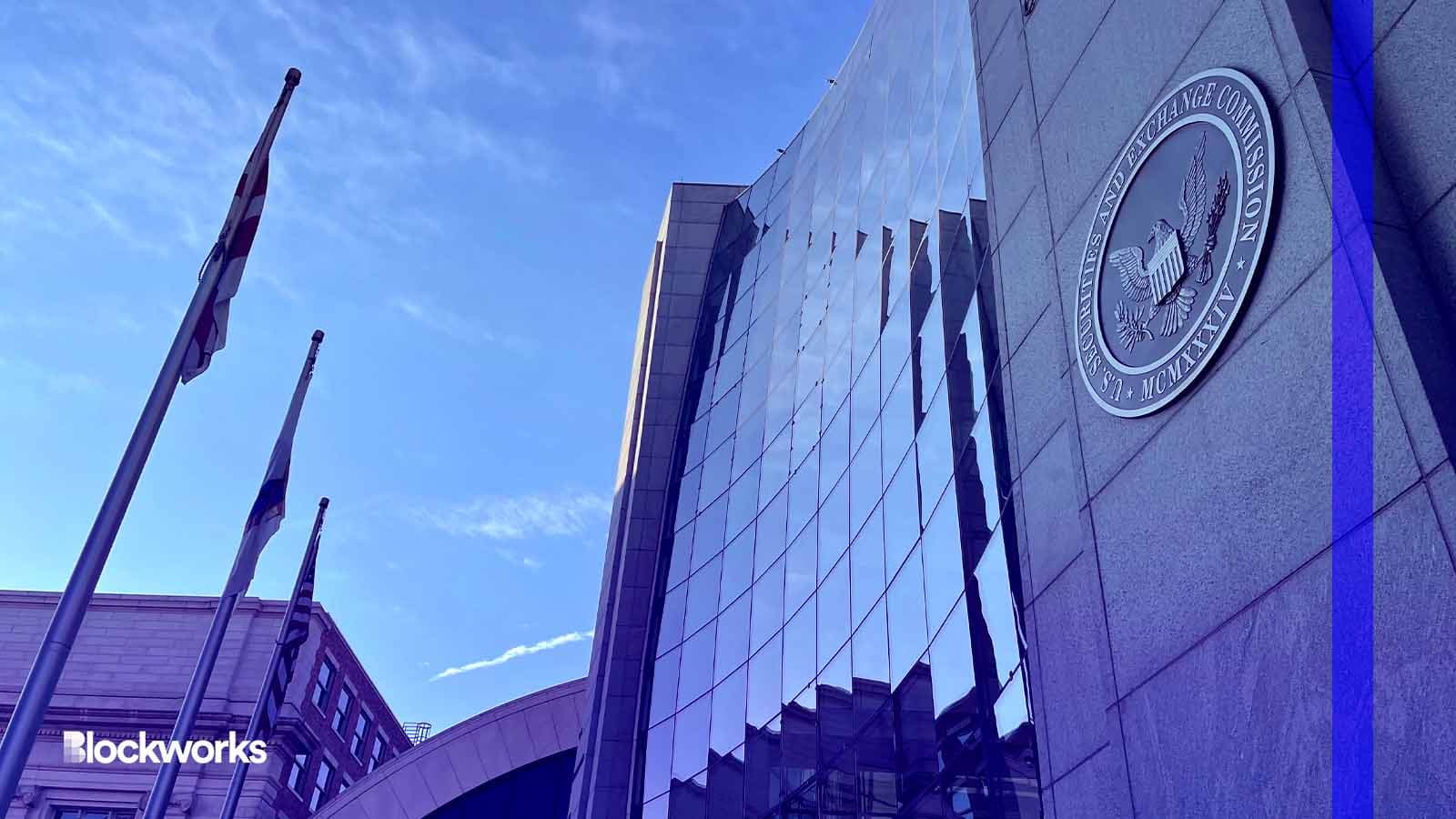 DCStockPhotography/Shutterstock modified by Blockworks
The SEC is seeking a rare interlocutory appeal in its case against Ripple Labs.
The US regulator filed a letter Wednesday in the case asking Judge Analisa Torres for a pre-trial motion to leave to file the appeal. If approved, the SEC's motion would stay the proceedings while the process plays out. 
The regulator cited a number of purportedly unresolved issues in its ongoing case against Ripple — taking issue, most notably, with Torres' previous judgment that found programmatic XRP sales were not securities. 
In early July, Torres ruled that XRP was not a security when used in "programmatic" sales, while maintaining that institutional sales met the Howey Test's standards. 
SEC attorneys said that interlocutory review would "avoid the possibility of engaging in protracted remedies" in litigation. That sentiment, according to the regulator, would apply twice: once to institutional sales and then perhaps against if the SEC appeals the final judgment, provided its motion on Wednesday was not granted. 
The SEC said it was concerned of the issues that could arise from the ruling in "various pending cases, including many in this Circuit where the alleged investment contracts were offered and sold by issuers—like Ripple—on crypto asset trading platforms or for non-cash consideration."
While it did not specifically cite ongoing court cases, the regulatory body has filed lawsuits against Coinbase and Binance alleging both platforms offered unregistered securities. Both cases are ongoing. 
The SEC proposed a briefing schedule that would allow for the regulatory agency to file an opening brief on Aug. 18. 
Ripple Chief Legal Officer Stuart Alderoty tweeted on Wednesday that the SEC does not "have the 'right' to appeal just yet," saying that's why they used an interlocutory appeal. He added that Ripple would file its response next week.
Earlier Wednesday, Judge Torres announced that part of the case was set for a jury trial in the second quarter of 2024. 
Specific claims in question are allegations that executives Brad Garlinghouse and Christian Larsen aided and abetted securities laws violations in regards to the XRP token. 
While XRP developer Ripple Labs has been named as a defendant, it faces a different set of charges and has not been charged with aiding and abetting those violations.
Updated Aug. 9 at 6:28 p.m. ET: Adds tweet from Ripple's chief legal officer.
---
Don't miss the next big story – join our free daily newsletter.