Senate Banking Committee Prepares for Stablecoin Hearing
The Chairman of the Committee, Senator Sherrod Brown, has sent inquiry letters to stablecoin issuers and exchanges.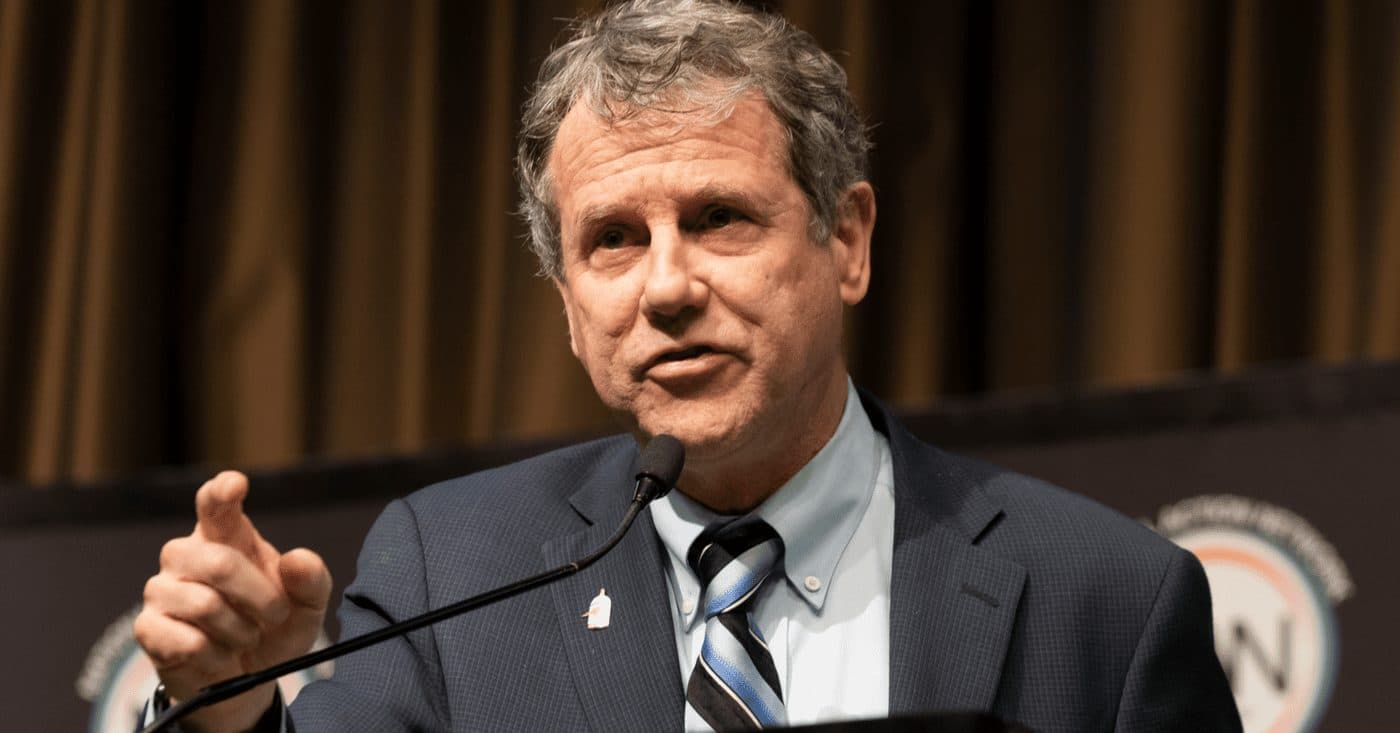 Sen. Sherrod Brown (D-O.H.); Source: Shutterstock
key takeaways
The Senate Banking Committee has sent letters to Coinbase, Gemini, Circle, Paxos, TrustToken, Centre, and Binance US to inquire about consumer protections and stablecoins
This move is the first step before a hearing on the topic, and Sen. Brown (D-O.H.) wants a response by December 3
Senator Sherrod Brown (D-O.H.), Chair of the Senate Banking Committee, has sent inquiry letters to major stablecoin issuers and exchanges as the Committee seeks more information on the topic in the lead up to a likely hearing next year. 
In a letter to Circle CEO Jeremy Allaire, posted online, Sen. Brown expressed concern about the lack of transparency around stablecoins and questions the consistency of the redemption process. 
"I have significant concerns with the non-standardized terms applicable to redemption of particular stablecoins, how those terms differ from traditional assets, and how those terms may not be consistent across digital asset trading platforms," the Sen. Brown wrote to Circle, the payments company behind USDC. "Because the term stablecoin is used broadly, users may not appreciate the complexity and distinct features and terms of each stablecoin."
Brown wrote that he would like a response by December 3, and requested that his questions be answered in "clear, straightforward terms."
Earlier this year, the President's Working Group on Financial Markets issued a report that urged stablecoin issuance be limited to banks, citing market integrity concerns. 
For its part, Circle's Jeremy Allaire tweeted his support for further government oversight and regulation of the market, writing that he looks forward to "responding and working with you to ensure consumers are appropriately protected."
Brown also penned a letter to Tether, the largest stablecoin issuer, asking similar questions. In February, Tether's parent Bitfinex settled with the New York Attorney General over irregularities in reporting the reserves it is backed by. In addition, Tether is currently being probed by the Department of Justice over allegations of bank fraud.
Banks and crypto on the same side?
As digital assets become more of a mainstream asset class, regulatory scrutiny around them is increasing. President Biden's pick for the head of Office of the Comptroller of the Currency, Saule Omarova, a professor at Cornell University Law School, said that she wants to "end banking as we know it" but at the same time increase the regulatory intensity around crypto and stablecoins. She has also cited the "crypto revolution" as "benefiting mainly the dysfunctional financial system we already have."
Omarova's candidacy therefore marks a rare time when lobbying interests in D.C. supporting banks are against her nomination, making them potential allies to the digital asset industry.
---
Get the day's top crypto news and insights delivered to your inbox every evening. Subscribe to Blockworks' free newsletter now.
---