Shopify enables USDC payments via Solana Pay integration
Shopify now supports Web3 commerce features like cross-border transactions and NFT loyalty schemes through its integration with Solana Pay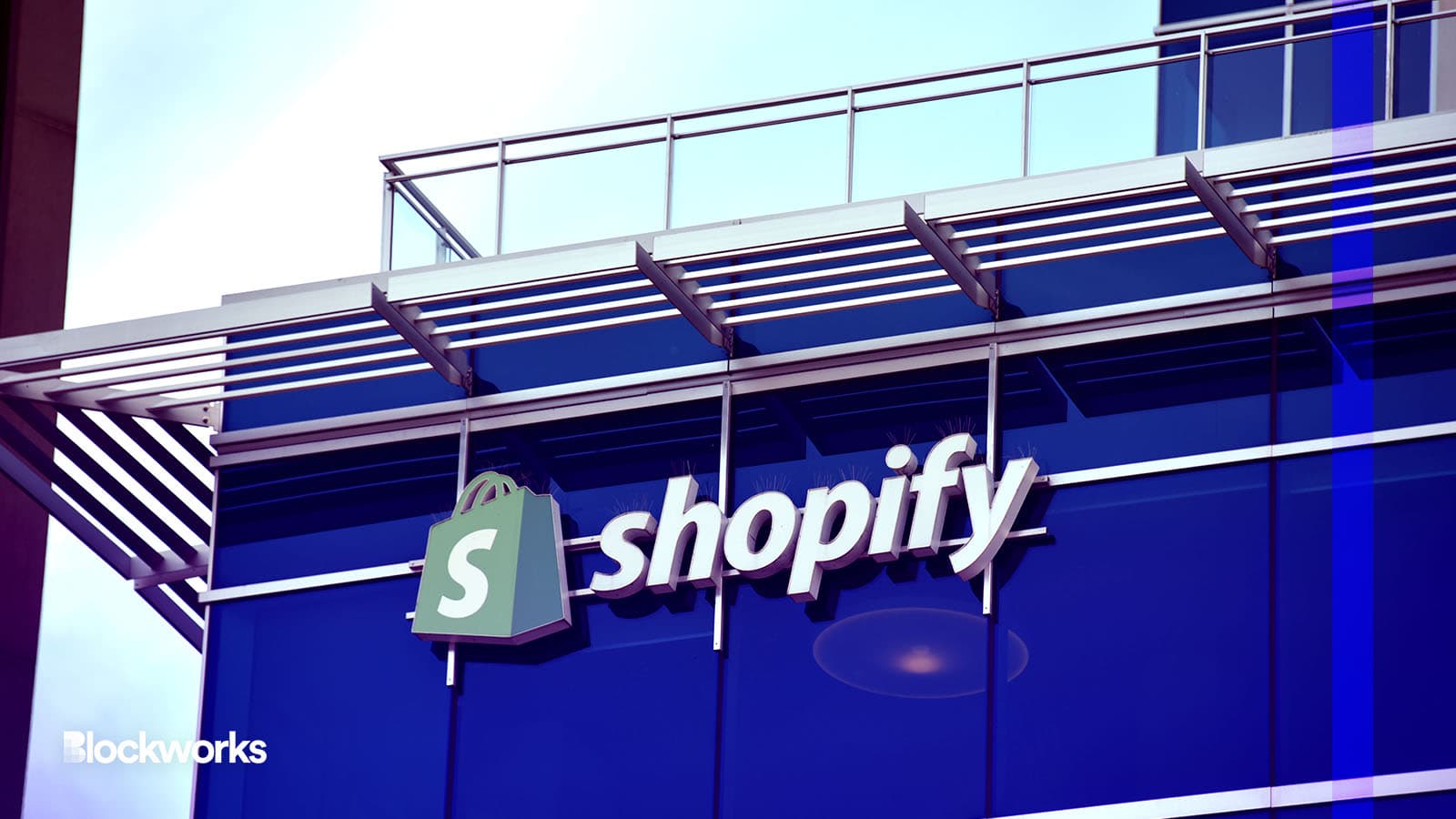 Paul McKinnon/Shutterstock, modified by Blockworks
Solana Pay is now integrated with Shopify, enabling enterprises on the e-commerce platform to leverage the protocol for transactions.
Through the close of 2023, millions of entrepreneurs and merchants will have access to no-fee, Web3-native payments, the team said on Wednesday.
Shopify payments can now serve as a portal for a Web3 commerce experience, facilitating cross-border transactions, token-based incentives and NFT loyalty schemes for merchants utilizing Solana Pay, according to a statement.
Josh Fried, a senior business development manager at Solana, told TechCrunch that the initial payment gateway for this Shopify integration will be USD Coin, a stablecoin with a market cap of $25.9 billion. This strategic selection aims to attract merchants more inclined to accept payment options closely aligned with the US dollar. 
Solana is reportedly also considering the prospective addition of other digital assets, including SOL and BONK, a Solana meme coin.
Introduced last year, Solana Pay is engineered to facilitate dollar-pegged stablecoin transactions for both vendors and shoppers. The platform is tailored for online as well as point-of-sale transactions, with the capability to handle any volume of digital dollar transfers on Solana's blockchain.
The Solana ecosystem has over 11.5 million active users, with an average transaction cost of a mere $0.00025.
Major crypto entities like Circle and Phantom, along with payment processors such as Checkout.com and Citcon, have embraced Solana Pay.
Additionally, Solana projects like MonkeDAO, MadLads, Helius and Solana's merch store have incorporated Solana Pay into their Shopify-operated online shops.
Solana Labs' Saga phone also supports the payment method.
Shopify has previously ventured into Web3 by allowing merchants to provide NFT-based loyalty incentives and directly sell NFTs to consumers.
---
Don't miss the next big story – join our free daily newsletter.