Silbert: DCG Borrowed Hundreds of Millions From Genesis at 10-12% Interest
The cryptocurrency industry has a "lot of hard work to do" on the heels of a brutal 2022, Silbert said Tuesday in a letter to DCG shareholders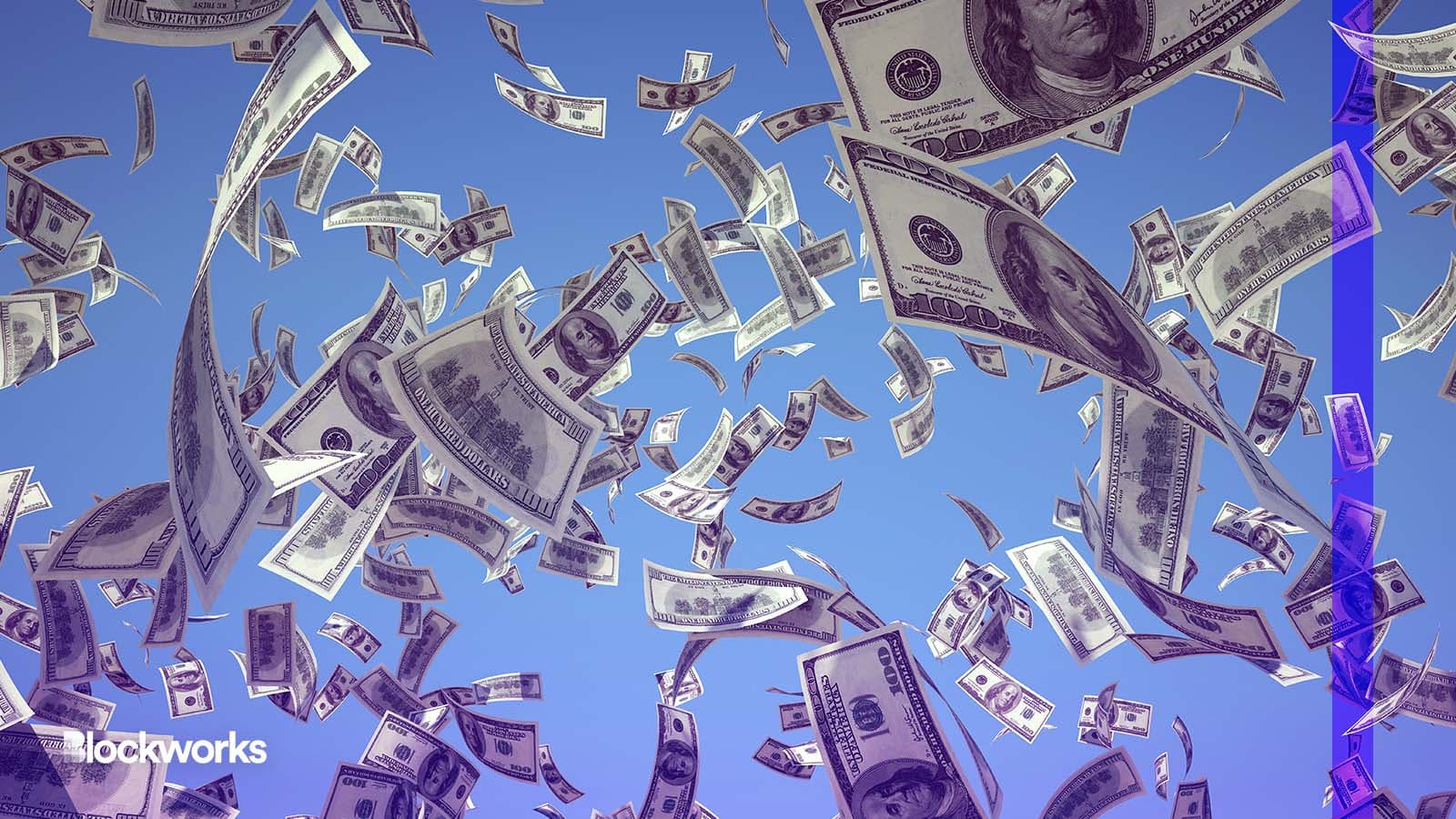 phanurak rubpol/Shutterstock.com modified by Blockworks
Barry Silbert is nostalgic. 
Nostalgic, that is, for "the early days of our industry," when the under-fire Digital Currency Group (DCG) head said in a Tuesday shareholder letter that he now misses "getting snickered at on CBC, and being dismissed by most legitimate investors."
Silbert in recent weeks has become embroiled in a series of escalating controversies stemming from a public feud with another of crypto's most influential players: Cameron Winklevoss of Gemini. 
DCG — a crypto holdings company that owns or has incubated some of what are now the most influential companies in digital assets — has of late faced questions about its long-term viability and more immediate financial stability. 
The DCG chief executive's crown jewel, Grayscale Investments, is under immense pressure. 
Its flagship investment product, Grayscale Bitcoin Trust (GBTC) is fending off a growing number of takeover attempts, pioneered by activists trying to fix its deep unmooring to its net asset value (NAV.) 
Allegations have been thrown out on Twitter claiming that DCG owes one subsidiary, Genesis, as much as $1.7 billion, although Silbert disputes the number. And DCG became enmeshed in the mess from the blowup of Three Arrows Capital, lodging a creditor claim north of $1 billion as the crypto hedge fund firm's bankruptcy has played out.  
Silbert lined up some answers to the industry's questions in his letter, including how much the firm, in DCG's estimation, actually owes the troubled crypto brokerage Genesis — as well as its exposure to a handful of the most spectacular implosions throughout crypto within the last year: FTX, Three Arrows Capital, and Alameda Research.
Here are a few highlights of what's really been happening, at least according to Silbert:
DCG owes Genesis (in addition to an outstanding promissory note) $447.5 million and $78 million in bitcoin, which mature in May of this year. An additional $500 million credit line, originated between January and May 2022 were underwritten with double-digit interest rates of between 10% to 12%. Silbert described this interest rate as "priced at prevailing market interest rates."
The firm made a "small equity investment" of a quarter of a million dollars in FTX's Series B round, raised in July 2021, which was "part of our ongoing strategy to invest in exchanges all over the world." DCG has now invested in nearly two dozen of them. The crypto institutional investor had a trading account with FTX, with less than 1% of its total trading volume accounted for on Sam Bankman-Fried's now-bankrupt entity. 
Genesis, not DCG, did business (trading and lending) with Alameda. Silbert has "no personal or professional relationship" with Bankman-Fried, apart from one conversation last summer and "a few emails at the time."
DCG "never had a relationship with Three Arrows Capital," and Silbert only had one intro call with one of its co-founders in 2020. 
DCG orchestrated a "take over" of Three Arrows' bankruptcy claim from Genesis, in part because "there was palpable fear in the market of contagion spreading through and devastating the entire industry" and because DCG and its board believed that "it was in the best interest of Genesis, its lenders, and DCG to try to help support Genesis."
Despite a grim macro outlook for crypto — and not much of a better one for TradFi and finance more broadly — Silbert is optimistic for "2023 and beyond." 
"Looking ahead to 2023 and beyond, the industry has a lot of hard work to do to re-establish its credibility and reputation, which have been all but destroyed by a wave of unprecedented fraud and criminal behavior unlike anything I've seen in my career," he said. "This is going to be a challenging year for all of us, but I remain optimistic."
---
Don't miss the next big story – join our free daily newsletter.