Q&A: How Does Stardust Help Web3 Game Studios Avoid the Pokemon Go Problem?
The Stardust Polygon Supernet offers Web3 games and game studios unmatched scale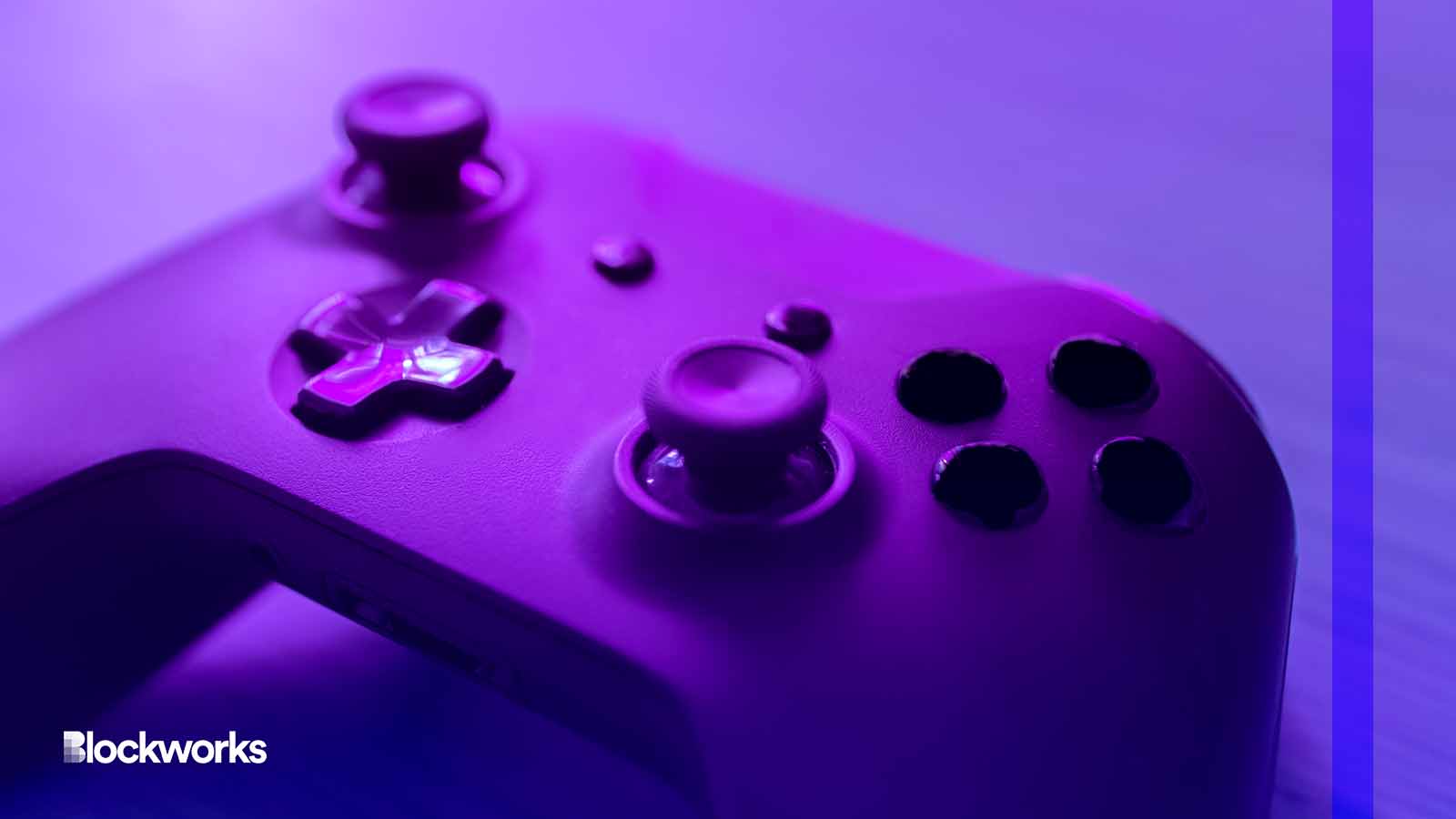 Ignacio QA/Shutterstock modified by Blockworks
The early days of cloud computing saw application-agnostic servers that scaled up and down as needed. These servers weren't optimized for the applications they were running, causing inefficiencies. Blockchains are going through a similar evolution, with more focus on application-specific chains (appchains). 
Polygon Supernets enable this type of dapp-specific blockchain architecture, and Stardust brings unbeatable expertise as a Polygon Supernets implementation partner. 
In this article, Gordon Grove, head of product at Stardust, explains the power of supernets and how game developers can avoid the inefficiencies of traditional computing architectures and scale to millions of players.
---
Blockworks: Why should game developers and game studios be excited about the Stardust Polygon Supernets offering?
Gordon: Polygon is enabling more scale for games than any other blockchain today. By leveraging Polygon Supernets, Stardust enables the scaling needed to run mass market games in a blockchain ecosystem. 
We accomplish this by adding a layer of logic that allows us to scale beyond the maximum transaction per second (TPS) handled by L2. Polygon Supernets reduces congestion, then Stardust adds additional scale by being intelligent about how we manage on-chain transactions. The result is higher TPS and no gas fees.
Blockworks: Why should Web3 game developers and game studios build on the Stardust Polygon Supernets?
Gordon: Scale and Cost. 
Two big things you get with Stardust and Supernets are scale and lower costs. You also get the security of proven solutions and an indirect cost reduction with faster time to market and easier game development. 
So gas fees are gone, TPS is higher, and we enable game development studios to develop their own blockchain contracts, which is not the core business of game studios.
We're de-risking Web3 game development across the board.
More specifically, we're de-risking what I often refer to as the Pokemon Go Launch problem: launching a game that's an overwhelming success on infrastructure not built to handle that success. 
It's the worst failure mode that exists in games because you did the hardest thing: You made a game that everybody wants to play, and right at that moment, you experienced the worst type of failure you could because they couldn't play it. This isn't a unique problem, either. 
World of Warcraft had a very similar launch. It took them months to get their database layer in order and stabilize the game experience. As a result, users that they would have retained bounced off because the play experience was not good.
To me, scalability is the number one risk factor for anyone that's developing blockchain games today. And it's a foreseeable risk because just looking at gas costs, it's clear that the L1s and L2s are not ready to handle the kind of scale that a successful mass-market game would put onto a chain.
Blockworks: What opportunities do you think will arise from the Polygon and Stardust partnership for game developers and game studios?
Gordon: One of the long-term opportunities that will arise will occur when we start to see chain consolidation. We're seeing developers moving to Polygon from other chains.
At a certain point in the lifecycle of this ecosystem, we're gonna see consolidation among chains. We're already seeing many game developers interested in de-risking their chain choice to mitigate the risk of consolidation disrupting their operations. 
This is one of many things Stardust enables – chain-agnostic development. If you launch on a particular chain, with Stardust, we make it significantly easier to bridge your game into being multi-chain. Being multi-chain or chain-agnostic is where the smart money is going right now in terms of the game dev side. Because it's not clear which L1 or L2  is ultimately going to be the place where there is user density and liquidity. 
The goal of our technology is simply to allow games to scale as fast as they possibly can and reduce the cost of that scale. Those are the two things that developers really care about, and once those are in place, the next competitive frontier is how many users a chain has and how much the chain facilitates acquisition.
If being on Polygon and having a density of users on Polygon gives an advantage to the next game launching on Polygon, that is gonna become a self-fulfilling cycle for Polygon or for any chain. 
Blockworks: What are the advantages a game built via the Stardust Polygon Supernets has for the users themselves?
Gordon: One of the big differentiators is that we're a custodial wallet solution.
You can build a game from the ground up and have it essentially pass the eye test for a mass market game and have no additional steps required to onboard users to start having a valuable game experience.
In Web3, that value experience can be anything from earning money from the tokenization of items in the economy to participating and engaging with the gameplay and progression layers or participating in it as an investor and sort of economics player. 
Those are all fundamentally really amazing user experiences. You can come into a game and play it however you like it. We can appeal to all three of those categories of users, and we can do it in a way that's seamless. It's the lowest amount of friction possible to offer them that game experience.
I've been in the game product space for 15 years, and I've seen so many user funnels that, at this point, it's almost trivializing to say that the most important task for PMs is to reduce the amount of effort that you require from a user to get into your experience and get hooked, or to get into your retention system, or to monetize for the first time each one of these is a major step in the onboarding journey for a user. 
And the less friction you have in each one of those steps, the better your games perform. Those things are critical.  
So we really enable low-friction onboarding experiences, which are essential for driving the overall growth of the ecosystem and attracting mass market users to play alongside the Crypto DeFi enthusiasts that are playing today's games.
The ecosystem is moving into a phase where it can begin to attract current web2 and mobile game players, who number in the tens or hundreds of millions. We're excited to be enabling that kind of next-generation product growth.
Blockworks: Let's say I am a game developer or a game studio. I want to build a game with Stardust. What's the best way to reach out?
Gordon: We have an onboarding contact form on Stardust's website. 
We have an incredible Sales and Client Solutions team that'll walk you through the process of registration, signing up, determining what kind of scale you're looking for based on where you are in your product lifecycle, getting your initial test game created, testing that application, and then working with you from there to actually spin up the infrastructure and get you on a Supernet when the time is right. 
If you reach out, you'll be talking to a member of our Sales team in a matter of hours. From there, you can build a game collection, deploy a contract, and mint in a matter of minutes.
---
For game developers looking to bring scale, cost reduction, and de-risk their entry into Web3, Stardust Supernets is the way to go. 
As game studios look to incorporate Web3 components and to scale their games on application-specific infrastructure that supports numerous blockchains, Stardust offers a frictionless experience, so game devs can do what they do best: build great games. 
---
This interview has been edited for brevity and clarity.
This content is sponsored by Stardust.
---
Get the day's top crypto news and insights delivered to your email every evening. Subscribe to Blockworks' free newsletter now.
Want alpha sent directly to your inbox? Get degen trade ideas, governance updates, token performance, can't-miss tweets and more from Blockworks Research's Daily Debrief.
Can't wait? Get our news the fastest way possible. Join us on Telegram and follow us on Google News.
---