The Investor's Guide to DeFi
The Top DeFi articles, videos and podcasts curated by our co-founder.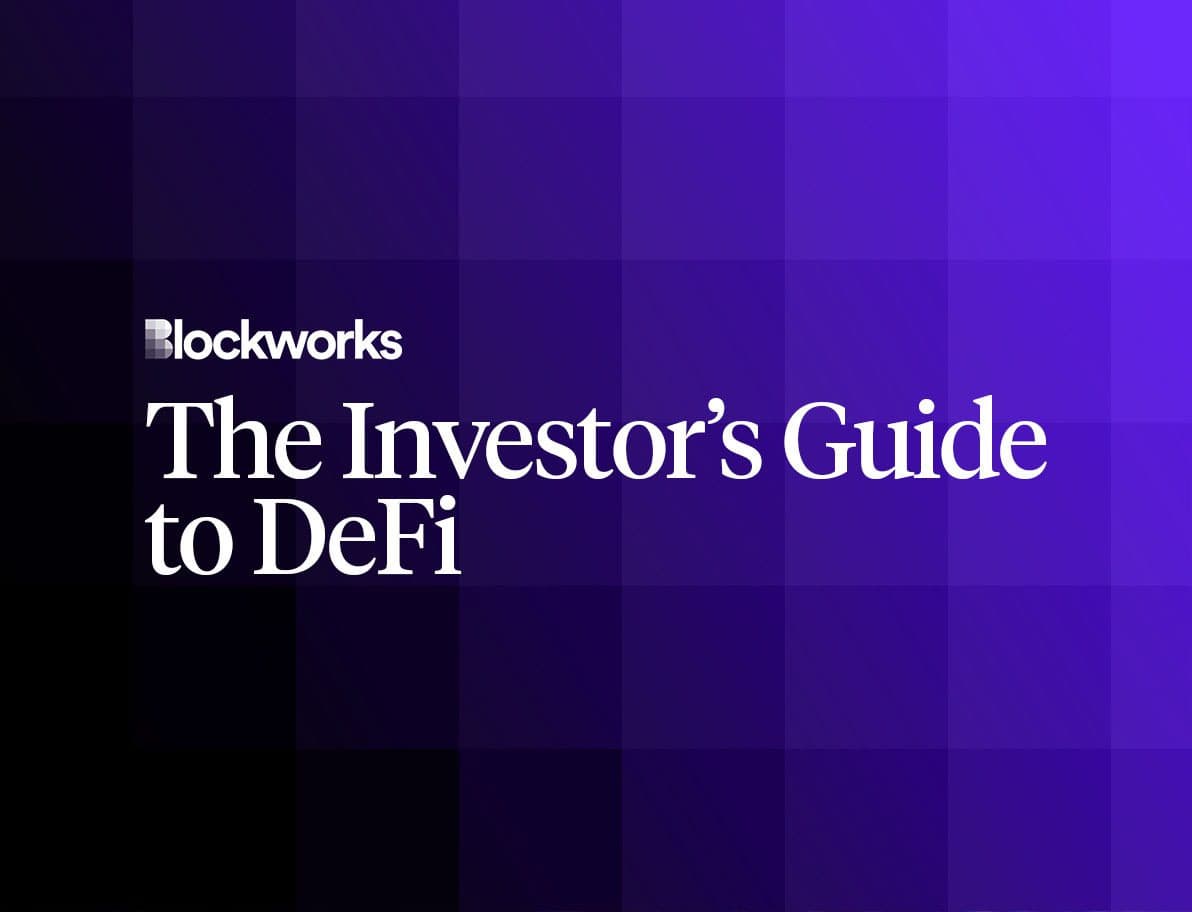 The Best Articles to Learn DeFi
Future, June 2021
With DeFi, anyone in the world can lend, borrow, send, or trade blockchain-based assets using easily downloadable wallets without having to use a bank or broker. If they wish, they can explore even more advanced financial activities —  leveraged trading, structured products, synthetic assets, insurance underwriting, market making —  while always retaining complete control over their assets. 
ConsenSys
Decentralized finance—often called DeFi—refers to the shift from traditional, centralized financial systems to peer-to-peer finance enabled by decentralized technologies built on the Ethereum blockchain. From lending and borrowing platforms to stablecoins and tokenized BTC, the DeFi ecosystem has launched an expansive network of integrated protocols and financial instruments. Now with over $13 billion worth of value locked in Ethereum smart contracts, decentralized finance has emerged as the most active sector in the blockchain space, with a wide range of use cases for individuals, developers, and institutions. …
Fabian Schär, Federal Reserve Bank of St. Louis, February, 5, 2021
The term decentralized finance (DeFi) refers to an alternative financial infrastructure built on top of the Ethereum blockchain. DeFi uses smart contracts to create protocols that replicate existing financial services in a more open, interoperable, and transparent way.
This article highlights opportunities and potential risks of the DeFi ecosystem. I propose a multi-layered framework to analyze the implicit architecture and the various DeFi building blocks, including token standards, decentralized exchanges, decentralized debt markets, blockchain derivatives, and on-chain asset management protocols. I conclude that DeFi still is a niche market with certain risks but that it also has interesting properties in terms of efficiency, transparency, accessibility, and composability. As such, DeFi may potentially contribute to a more robust and transparent financial infrastructure. …
Sid Coelho-Prabhu, Coinbase, January 6, 2021
Cryptocurrency's promise is to make money and payments universally accessible– to anyone, no matter where they are in the world.
The Decentralized Finance (DeFi) or Open Finance movement takes that promise a step further. Imagine a global, open alternative to every financial service you use today — savings, loans, trading, insurance and more — accessible to anyone in the world with a smartphone and internet connection. …
Matthew Leybold, November 27, 2020
This post, intended to explore some of the aspects of Decentralized Finance (DeFi) and Ethereum, the platform these applications reside on, was inspired by the landmark events that occurred on November 23, 2020. The threshold to launch the eth2 mainnet has officially been reached, and on December 1 the Ethereum 2.0 will be launched (1, Coindesk). You can even see a record of the transaction here on Etherscan.
That being said, I've conducted a decent amount of research to start with the basics and the foundational building blocks of Ethereum & DeFI, as well as some specific applications and how the next phase of Ethereum will benefit the entire ecosystem. Let's dive in. …
Anthony Pompliano, The Pomp Letter, September 2, 2020
When Ethereum launched, it aspired to be a world computer capable of powering an arbitrary number of applications through smart contracts. The ICO mania of 2017 reflected this vision, but Ethereum as a platform ultimately left much to be desired for most applications. Amidst all the noise, it became increasingly obvious that Ethereum was fertile ground for financial application experimentation. Ethereum drastically dropped the costs associated with a variety of financial transactions including capital formation, asset issuance (hence the ICO bubble), asset exchange, loan administration, collateral management, and much more. After the rubble of 2017 cleared, the Ethereum community was left with a burgeoning movement dubbed, "DeFi" (short for decentralized finance). …
Antonio Juliano (dYdX Founder), May 21, 2019
To date, the biggest sector by far for decentralized applications has been lending & borrowing crypto assets. Several high quality products have been built that allow users to borrow and lend directly on the Ethereum blockchain with no intermediaries. Decentralized lending products are available to anyone, anywhere, and require only an Ethereum wallet to use. These products are already seeing real usage today with total USD volumes in the hundreds of millions.
---
The Best Podcasts to Learn DeFi
The Defiant, March 26, 2021
Bankless Podcast, February 23, 2021
DeFi Dad, July 16, 2020
---
Resources
The content of this webpage is not investment advice and does not constitute any offer or solicitation to offer or recommendation of any company, product, or idea. It is for general educational purposes only and does not take into account your individual needs, investment objectives or specific financial circumstances.