Borrowing Crypto With DeFi? TransUnion Shares Real-world Credit Scores
TransUnion is paying close attention to the crypto ecosystem, now connecting DeFi protocols with real-world credit scores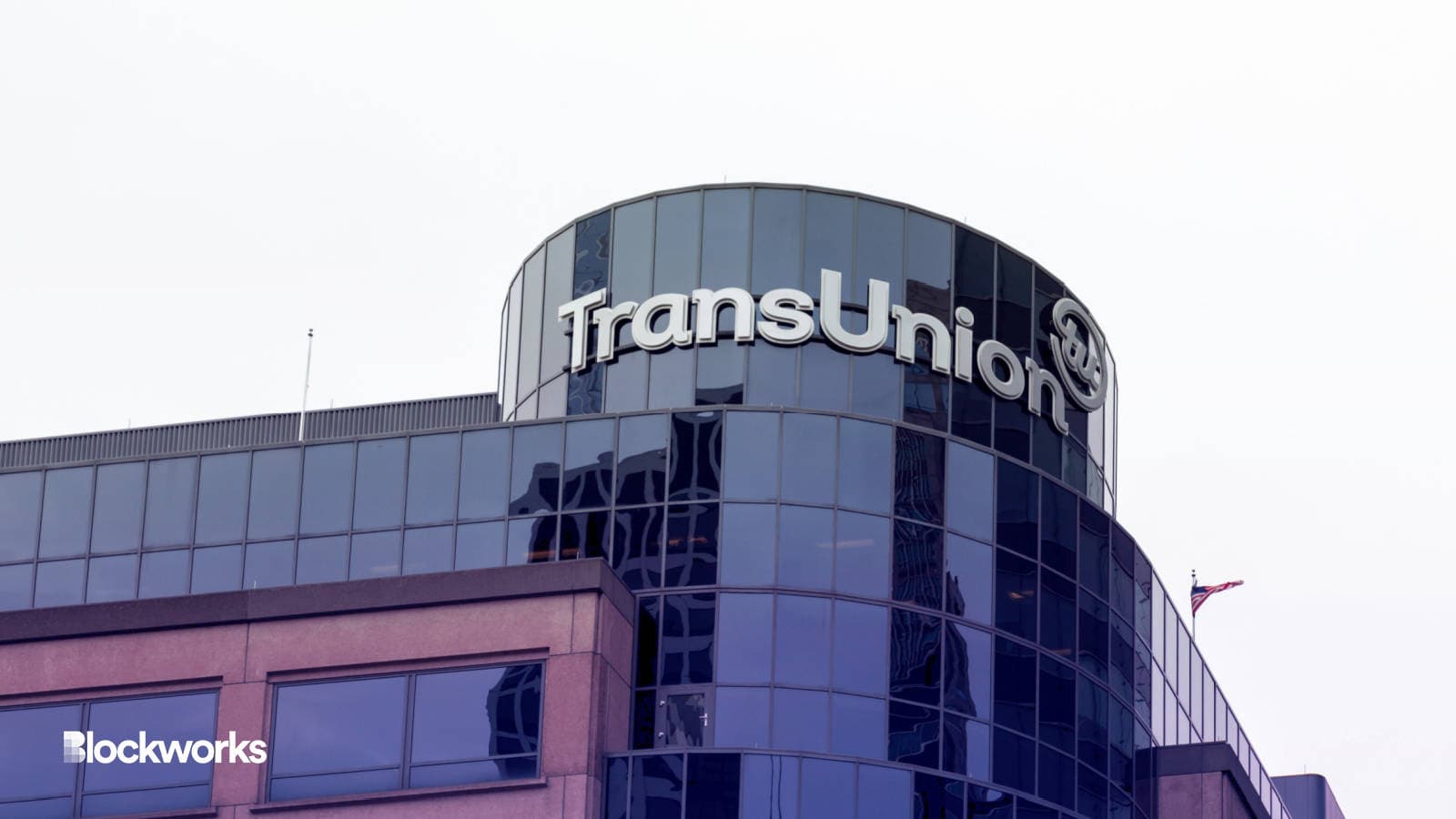 JHVEPhoto/Shutterstock, modified by Blockworks
Crypto users can soon provide their credit scores when making blockchain-based credit applications via major US credit bureau TransUnion.
TransUnion's new crypto-focused service will provide individuals' credit scores to blockchain dapps when they apply for DeFi loans. Their scores will be based on their credit histories.
"Credit scoring is an important tool for lenders to help mitigate risk regardless of the platform being used," Jason Laky, TransUnion's executive vice president of financial services, said in a statement. 
Blockchain data platform Spring Labs and Web3 identity solution provider Quadrata partnered with TransUnion on the initiative. In 2021, TransUnion led a $30 million investment in Spring Labs' Series B.
Consumers can request their credit data from Chicago-headquartered TransUnion, which they will then choose to share with the relevant dapp. TransUnion says user privacy will be preserved in the process.
The partnership will allow DeFi lenders to access "critical information when making their lending decisions with confidence, ultimately minimizing their risk, and providing borrowers more opportunity for better terms," Laky added.
TransUnion crypto push strengthens case for DeFi
TransUnion's crypto move comes after one of worst sell-offs in history following the collapse of algorithmic stablecoin ecosystem Terra last year.
Roiled markets exposed lenders to unsecured loans threatening their balance sheets. This type of high-risk lending led to a wave of defaults that left several crypto companies anxious about the ensuing domino effect.
The transparent nature of DeFi could mitigate those concerns in future scenarios, proponents say.
"As more consumers and lenders move to blockchain to conduct business, it's important to ensure that the balance is struck between the information that lenders need to assess risk and the privacy and anonymity expected by users of the technology," said John Sun, CEO of Spring Labs, in a statement.
"This new product featuring TransUnion's identity and credit data at its core is a big step toward achieving that balance and allowing more lending opportunities on blockchain while minimizing risk."
Credit scores in Web3 aren't a new concept. Quadrata previously partnered with nine DeFi protocols including TrueFi and Cred Protocol to provide KYC and anti-money laundering risk scores. 
And last year, a credit risk assessment startup Spectral raised $23 million to build and refine its credit scoring network.
---
Get the day's top crypto news and insights delivered to your email every evening. Subscribe to Blockworks' free newsletter now.
Want alpha sent directly to your inbox? Get degen trade ideas, governance updates, token performance, can't-miss tweets and more from Blockworks Research's Daily Debrief.
Can't wait? Get our news the fastest way possible. Join us on Telegram and follow us on Google News.
---