2020 Twitter Hacker Extradited to US, Pleads Guilty to Wire Fraud
Joseph James O'Connor, or PlugwalkJoe, has been charged with stealing over $794,000 worth of crypto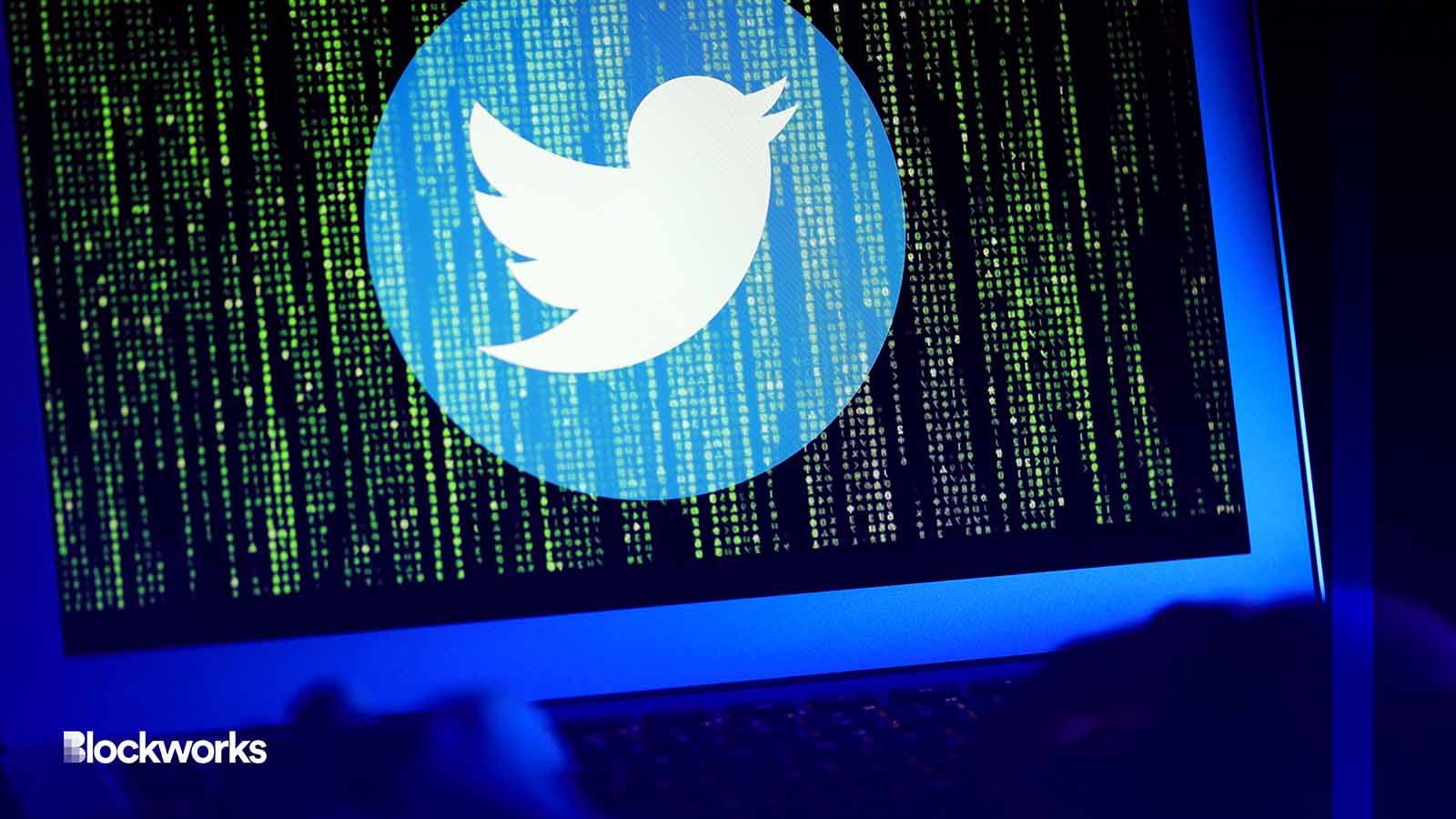 TY Lim/Shutterstock modified by Blockworks
One of the people involved in the 2020 Twitter hack that targeted President Obama, Elon Musk, and other high profile accounts has been extradited from the UK to the US. He pleaded guilty to wire fraud and money laundering, among other charges.
The Southern District of New York is accusing Joseph James O'Connor, whose handle was "PlugwalkJoe," of stealing and laundering approximately $794,000 worth of cryptocurrency from an unnamed Manhattan-based crypto company. 
This scheme, which involved a SIM card swap hack of one of the company's executives, took place between approximately March 2019 and May 2019, according to a Justice Department press release. After that, O'Connor and his co-conspirators initiated dozens of transfers to launder the stolen crypto, which included approximately 770 bitcoin cash (BCH), 6,363 litecoin (LTC), 407 ether (ETH) and 7 bitcoin (BTC), according to the November 2021 indictment. 
Following the theft of the funds, the next phase of the scam was to gain access to various high profile Twitter accounts. According to prosecutors, O'Connor and some of his co-conspirators took control of accounts themselves and tried to defraud other Twitter users.
These allegations seem to line up with the many fraudulent bitcoin scam tweets that popped up on the platform on July 15, 2020.
Then-presidential candidate Joe Biden was targeted, his account dubiously tweeting, "I am giving back to the community. All Bitcoin sent to the address below will be sent back doubled! If you send $1,000, I will send back $2,000. Only doing this for 30 minutes."
Apple, CashApp, Kim Kardashian and other accounts with huge followings sent out similar tweets promising an easy pay day if users sent their bitcoin to the listed wallet address. 
Industry players in the crypto space were targeted as well in the July 15 hack, CoinTelegraph reported. At the time, Binance CEO Changpeng Zhao told users not to click on a trap link on Binance's main Twitter account. Gemini, Coinbase, CoinDesk, Kucoin and @Bitcoin were also compromised. 
O'Connor is set to be sentenced on June 23 and, with his guilty plea, he agreed to forfeit the entire sum of money that was stolen. 
The district attorney's office for the Southern District of New York didn't immediately return a request for comment.
---
Get the day's top crypto news and insights delivered to your email every evening. Subscribe to Blockworks' free newsletter now.
Want alpha sent directly to your inbox? Get degen trade ideas, governance updates, token performance, can't-miss tweets and more from Blockworks Research's Daily Debrief.
Can't wait? Get our news the fastest way possible. Join us on Telegram and follow us on Google News.
---