What has Uniswap Labs cooked up for v4?
The latest version puts developers front and center and features 'hooks' and customized pools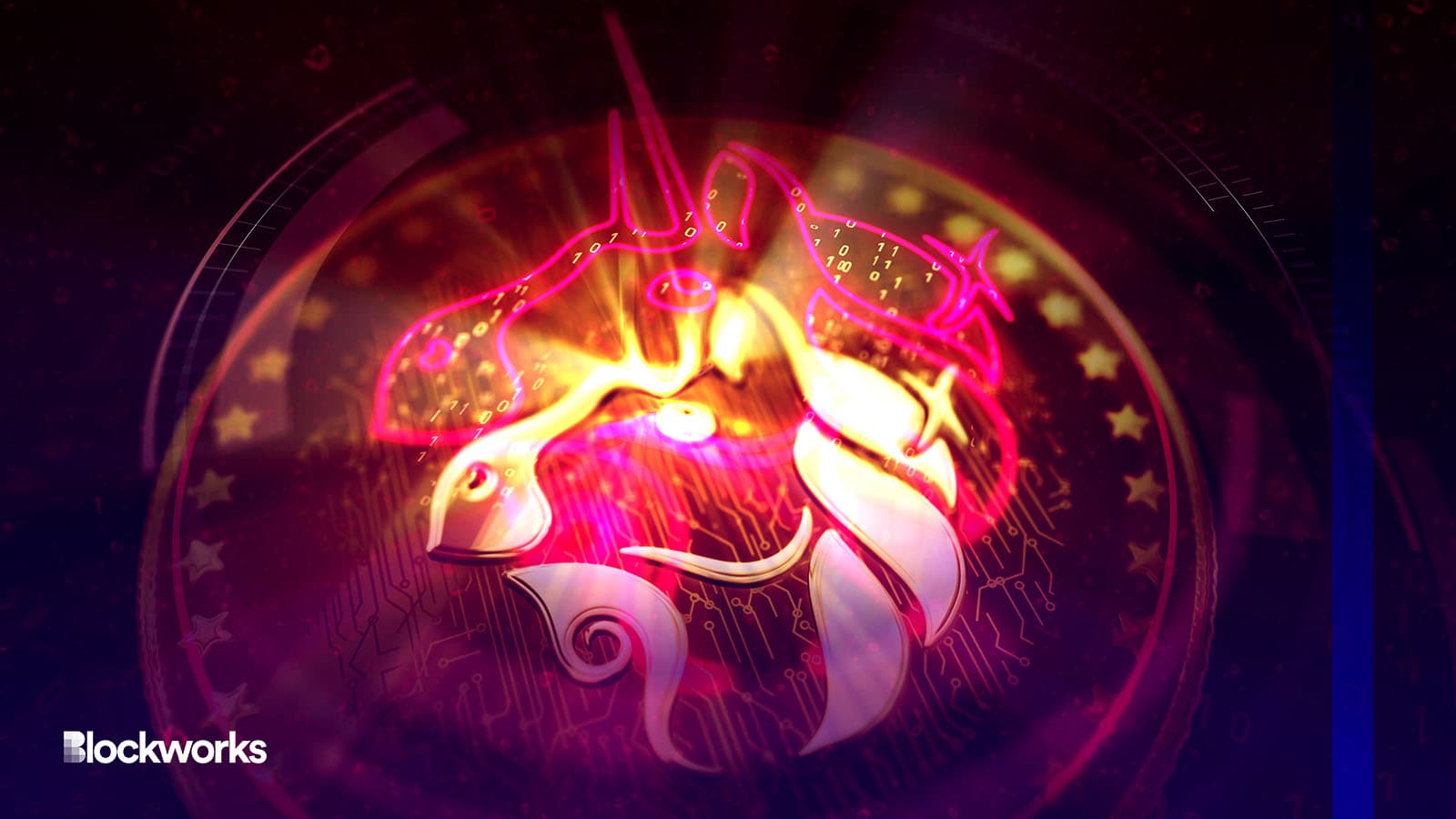 Skorzewiak/Shutterstock, modified by Blockworks
Decentralized cryptocurrency exchange Uniswap has lifted the curtain on its protocol's fourth iteration. 
Uniswap Labs, the team behind the protocol, has released a draft code, looking for community contributions to build out Uniswap v4.
Like Uniswap v3, the latest version of the protocol will be under business source license 1.1, meaning its code can not be forked or copied for commercial use over the next four years, with it then converting to a GPL license. 
Exceptions must be approved by Uniswap Governance, voters using UNI tokens, that oversees the protocol, or be granted special exceptions by developers at Uniswap Labs.
Creating custom pools through "hooks"
Uniswap v4 code will be entirely open-sourced and introduce what the team calls "hooks." 
In an interview with Blockworks, Sara Reynolds, protocol engineer at Uniswap Labs, said hooks are smart contracts that can be plugged into different pools.
"They are able to interact and build on top of these custom pools," Reynolds said. "We have some ideas around what hooks might look like and how people can use different kinds of custom pools, but a lot of it is still unknown and we're excited to see what the community is going to build with hooks."
An example of a type of functionality that hooks can introduce: acting as a time-weighted average market maker (TWAMM).
"It's going to let users execute what we call the long term swap, or long term order," Reynolds said. "You could swap USDC, or something like that, over a long period of time. This is cool for the use case of doing something like dollar cost averaging, where [over a set time period] you want to swap into a token."
But such functionalities will not be introduced as part of the architecture. They're rather something developers can build on top of the architecture itself through "hooks."
What's different about the actual architecture?
Alongside the introduction of "hooks" the latest Uniswap v4 architecture will ensure that its pools all live within one single smart contract, or what the team calls a "singleton contract".
Tokens will be transferred between one single smart contract, rather than between individual pools held in different smart contracts, which ought to cut down on gas fees.
It is estimated the new architectural design will reduce pool creation gas prices by over 99% in comparison to v3. 
Singleton architecture will also be accompanied by "flash accounting," Reynolds said.
Only net balances will be transferred in and out of pools — rather than having entire balances be transferred at the end of every swap.
"This is basically just a more efficient way to leverage the liquidity across all of these now different kinds of varying Uniswap pools," she said.
No date has been set for deployment of v4, as Uniswap Labs anticipates feedback from the Uniswap community before determining its next course of action.
"We are releasing the draft code now so that v4 can be built in public, with open feedback and meaningful community contribution," Uniswap founder Hayden Adams said in a blog post. "We expect this will be a months-long process."
Uniswap v3 was announced in March 2021 and deployed to Ethereum mainnet in May 2021.
---
Don't miss the next big story – join our free daily newsletter.