Race for a spot ether ETF begins with bid from Ark Invest, 21Shares
The new proposal comes as the SEC is already considering spot bitcoin ETFs and ether futures funds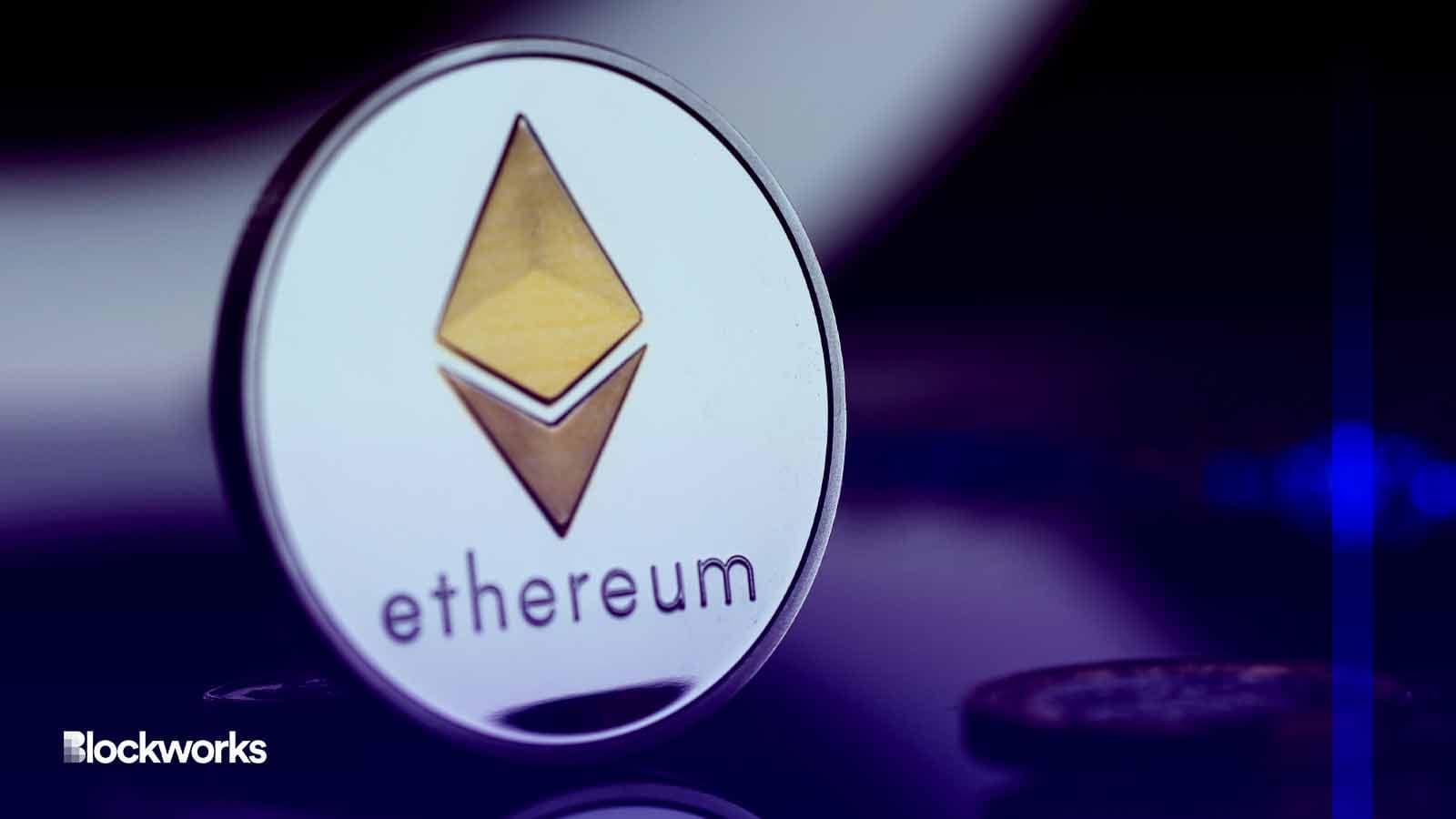 mh825/Shutterstock modified by Blockworks
As the Securities and Exchange Commission considers a swath of spot bitcoin ETFs and ether futures funds, Ark Invest and 21Shares aim to introduce their own spot ether offering to the market.
The companies' Wednesday filing for its Ark 21Shares Ethereum ETF represents a rare bid for such a product in the US — marking another example of the two firms looking to build out a full crypto product lineup.
Unlike recently filed-for ether futures ETFs, the new planned offering by Ark Invest and 21Shares would hold ether directly. 
ETH's market capitalization was roughly $195 billion, as of 2 pm ET. That is second in the crypto sphere behind only bitcoin, which sports a $500 billion market cap.    
The proposed fund, if approved, would trade on the Cboe BZX Exchange, the filing notes. The document did not reveal a ticker or fee for the planned ETF.
An SEC spokesperson declined to comment on the filing.
Why now?
Recent developments over the last weeks and months suggest it's an opportune moment to start expanding conversations around ether products, according to people familiar with the filing. The sources were granted anonymity to discuss the sensitive information.  
The latest filing comes at a time when the SEC — which for years has blocked fund issuer attempts to launch ETFs that hold bitcoin directly — appears to be on its back foot after a court loss to Grayscale Investments last month.
The DC Circuit Court of Appeals in that case ruled that the SEC's decision to approve bitcoin futures products, but not Grayscale's conversion of its Bitcoin Trust (GBTC) to an ETF, was "arbitrary and capricious." 
After the decision, Bloomberg Intelligence analysts upped their chance of US spot bitcoin ETF approval before the end of 2023 from 65% to 75%. They believe such a product has a 95% chance of being approved by the end of 2024. 
Before that Grayscale ruling, a range of fund issuers filed for ether futures ETFs in July and August. Sources told Blockworks last month that the SEC had told firms it was ready to consider such products after asking companies to withdraw similar proposals earlier in the year.
Regulators in other jurisdictions that have become comfortable with crypto products did not stop at just approving bitcoin-related funds, people familiar with the Ark 21Shares Ethereum ETF filing told Blockworks. 
Canada, for example, became the first country to approve a spot ether ETF in April 2021 — a couple months after it allowed spot bitcoin ETFs to start trading.   
New York-based fund group VanEck soon after filed to launch a spot ether ETF in the US. Investment firm Kryptoin followed suit with a similar proposal that August.
Looking to build a suite 
Ark Invest, an asset manager led by Cathie Wood, first partnered with Swiss ETP issuer 21Shares to launch a spot bitcoin ETF in 2021. 
Though the SEC rejected their first two tries to launch such a fund, the firms most recently re-filed for a spot bitcoin product in April. This came two months before BlackRock revealed plans to try to launch a bitcoin ETF, spurring other fund issuers to jump back into the race.
About two weeks after the SEC said on Aug. 11 it needed more time to review the spot bitcoin ETF proposal by Ark Invest and 21Shares, the companies shared plans to launch ​two funds that would hold ether futures contracts.  
The two firms are also listed as sub-advisers on three proposed crypto funds that incorporate bitcoin futures contracts. 
While the bid for a spot ether ETF represents a milestone filing, such an application was not exactly unexpected. 
Read more: Bitcoin ETFs are all the rage — why not Ethereum?
Neena Mishra, director of ETF research at Zacks Investment Research, told Blockworks in June she wouldn't be surprised to see a spot ether ETF application in the coming weeks. 
"If one issuer starts the process, others would quickly join the race, not wanting to be left behind," she noted at the time.
Townsend Lansing, head of product at CoinShares, said in June that if fund issuers pursued spot ether ETFs, the SEC would likely reject them.
Updated Sept. 6, 2023 at 5:51 pm ET: A previous version of this article stated the Ark Invest and 21Shares bid for a spot ether ETF was the first of its kind. However, VanEck filed for such a product in 2021.
Updated Sept. 6, 2023 at 2:09 pm ET: Added response from SEC.
---
Don't miss the next big story – join our free daily newsletter.