Alleging Trademark Violation, Bored Apes Take Satirist to Court
Yuga Labs filed a lawsuit against RR/BAYC creator for infringing upon its brand, trademark and intellectual property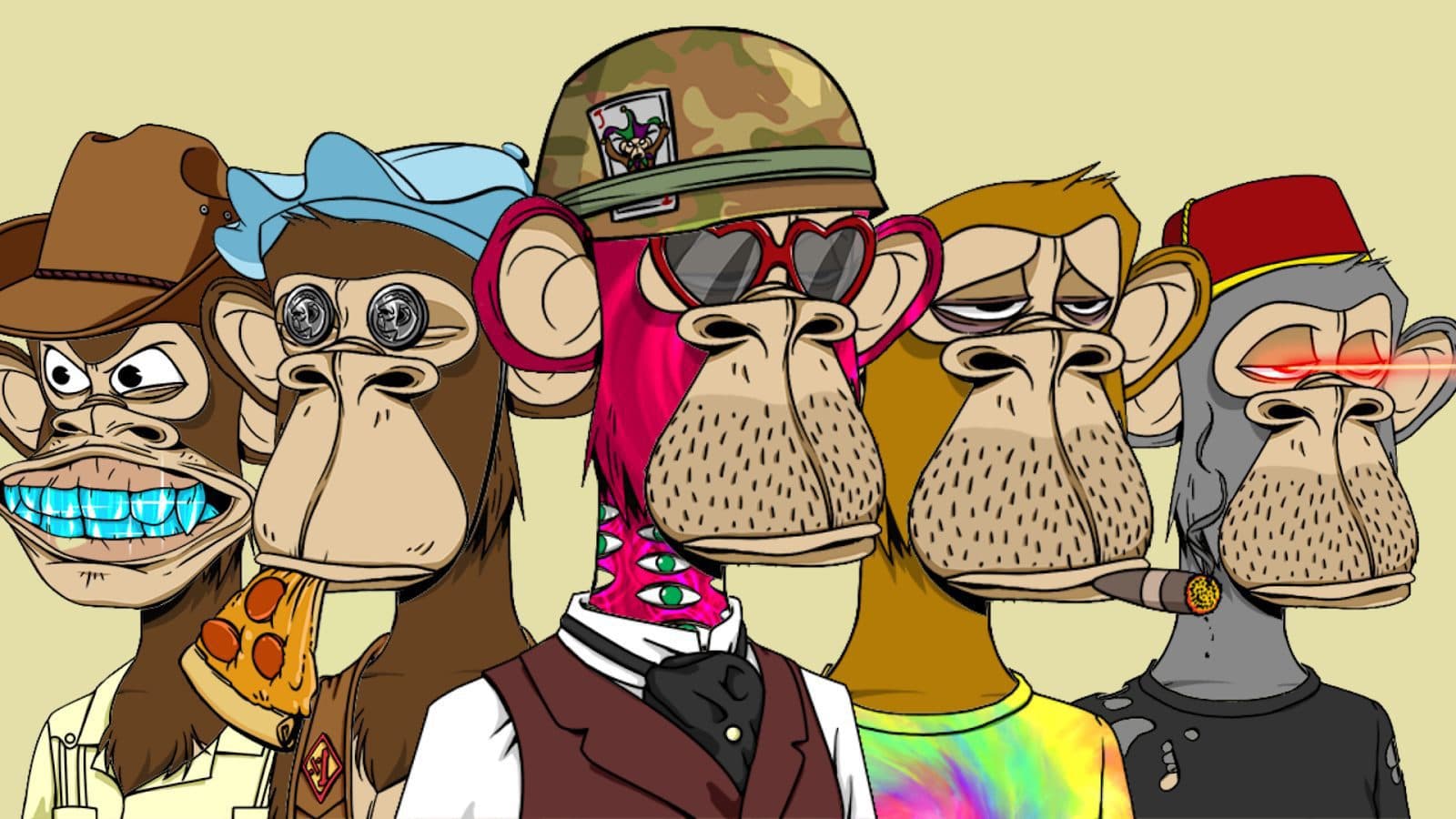 Bored Ape Yacht Club | Source: NTFS.WTF
key takeaways
Bored Ape Yacht Club was the top-ranked collection by trading volume on OpenSea in the past 30 days
A number of intellectual property lawyers weighed in on the significance of the case
Bored Ape Yacht Club NFTs — some of the most prominent and valuable — have seen their fair share of copycats looking to profit off the success of the digital collectibles. Now, the collection's parent company is taking a parody product to court.
Bored Ape Yacht Club's (BAYC) backer, Yuga Labs, is suing pseudonymous critic Ryder Ripps — the mind behind the Ryder Ripps Bored Ape Yacht Club (RR/BAYC) — in federal court. The NFT (non-fungible token) artist and self-described satirist Ripps is being sued for complaints including trademark infringement, unfair competition and cybersquatting, or the practice of sitting on a domain that another entity ought to control, given the intellectual property at play. 
"This is a classic trademark infringement case," said Teddy Bornstein, general counsel at authenticated NFT marketplace Ethernity Chain, which is not involved in the case. He compared it to the ongoing trademark infringement suit between fashion house Hermes and designer Mason Rothschild for creating and selling digital MetaBirkins NFTs.
In addition to Ripps, the defendant Jeremy Cahen — also known as @Pauly0x — founder of NFT marketplace Not Larva Labs, is included in the complaint. Ten other unidentified defendants are also included. The litigation does not identify Ripps, and it's not clear whether he has been formally served.
Ripps did not immediately return a request for comment. 
In the lawsuit, filed June 24 in the US District Court of Central California, Yuga Labs claimed Ripps seeks to "devalue" BAYCs by misusing the same trademarks to market his copycat collection in a "deliberate" effort to "cause actual and monetary harm" to the crypto investment firm and confuse consumers. 
"This is no mere monkey business," three Yuga Labs lawyers wrote in the lawsuit.
Ripps maintains his intentions have been transparent: to use "satire and appropriation to protest and educate people regarding The Bored Ape Yacht Club and the framework of NFTs," according to his website. 
He's been protesting BAYC since December 2021, alleging racist beliefs and Nazi symbolism and documenting his investigations. On May 17, Yuga Labs attempted to delist the RR/BAYC collection from the Foundation NFT platform via a Digital Millennium Copyright Act (DMCA) notice.
In response, Ripps tweeted he never meant to deceive RR/BAYC buyers and anticipated further legal action.
"You can't copy an NFT," he wrote.
Bornstein, the Ethernity Chain lawyer, asserts Yuga Labs' isn't concerned about sales going down due to knockoffs. Rather, "they want Ryder Ripps to stop harassing them" and generating negative publicity.
Bornstein also noted that even though Yuga Labs applied to register various trademarks with the US Patent and Trademark Office, including the BAYC name and its skull logo, the filing has not been completed. Nevertheless, the company is still the owner of the Bored Ape Yacht Club brand.
Laura Cole, a Florida-based blockchain attorney, echoed the sentiment that BAYC may feel it has a duty to file this lawsuit to protect its logo and its brand. Cole told Blockworks if a company doesn't "proactively" protect its brand from trademark violators, then its reputation may suffer.
In addition to the trademark and copyright issues, she added, the case will boil down to contract law and terms of service — referring to the terms between buyers and sellers, with respect to the use of the NFT content and associated benefits.
The RR/BAYC terms of service indeed act as a disclaimer, of sorts, that his NFTs are "re-minted" versions. Ripps also claimed Yuga Labs' terms for BAYC token holders are "unclear and do not meet current copyright standards." 
Jeffrey Blockinger, general counsel for Quadrata, a Web3 identity passport network, told Blockworks that Yuga Labs may indeed be setting a precedent. 
"Under trademark law, the owner of a mark must defend against all unauthorized uses or the mark becomes more difficult to defend in future circumstances," Blockinger said. 
He isn't surprised, the attorney said, to see litigation involving NFT intellectual property rights, because most industry participants have little to no experience with traditional copyrighted content.
An investigative video posted to YouTube earlier this month that has since gone viral, titled the Bored Ape Nazi Club, questioned the motivations and alleged racist history of the project's creators. The founders have denied the claims. 
The video's creator, Philion, clarified via Twitter that while he did use Ripps' research, Ryder had "nothing to do with the creation of the documentary."
Yuga Labs issued a response to the "disinformation campaign" via Medium.
---
Don't miss the next big story – join our free daily newsletter.