October is shaping up to be a pivotal month for crypto ETF clarity
The coming weeks are set to bring clarity on whether the regulator appeals its court loss to Grayscale — a decision that could impact the timeline of bitcoin ETF approval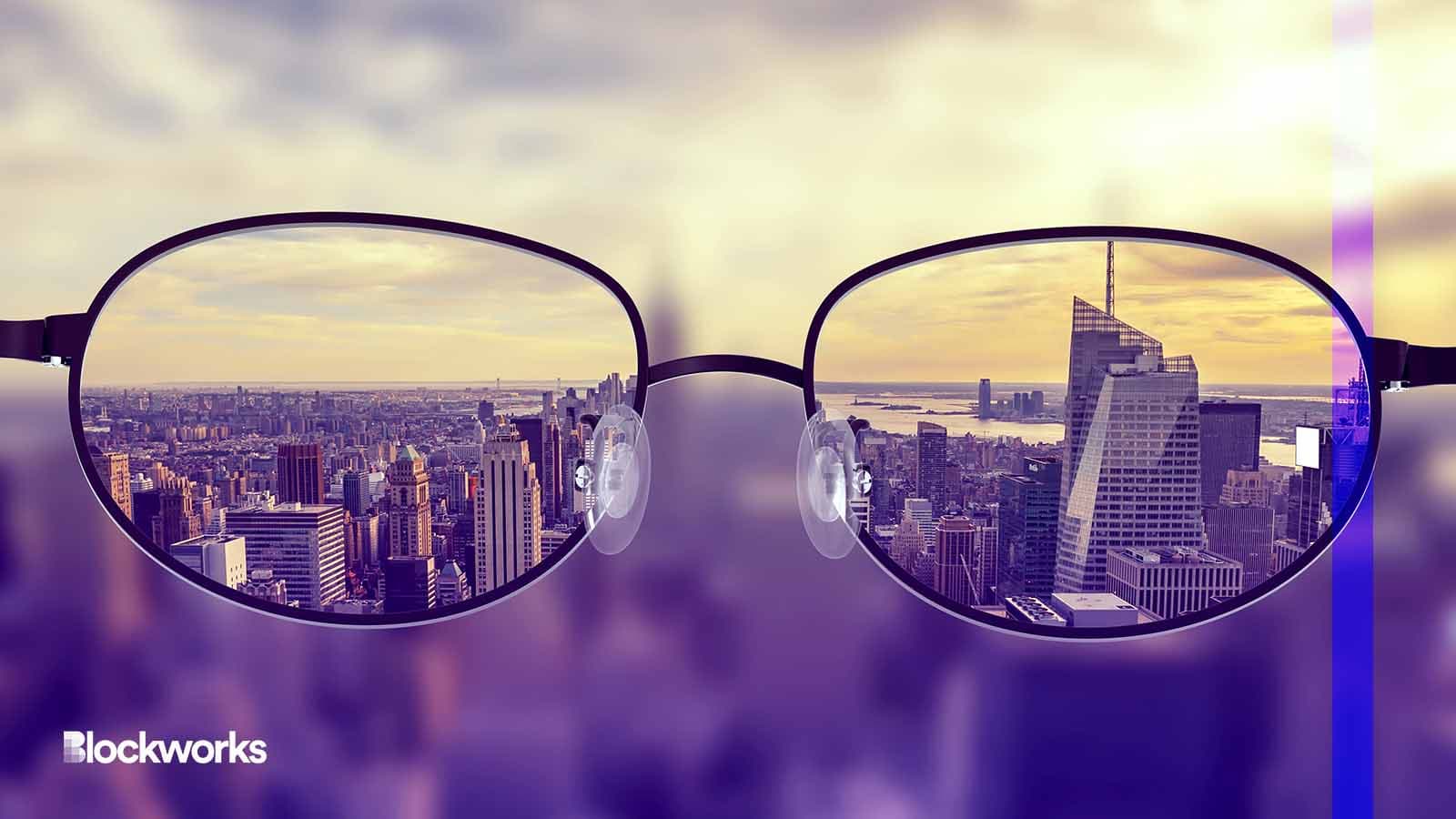 cla78/Shutterstock modified by Blockworks
The Securities and Exchange Commission continues to postpone its decision on a spot bitcoin ETF. However, October might bring the clarity that fund issuers and the crypto industry have been eagerly seeking.
The regulator must decide whether it will appeal its August court loss in a case against Grayscale Investments in the coming weeks. The first ETFs holding ether futures could also hit the market next month. 
The SEC published a filing Tuesday — weeks before its Nov. 11 deadline to do so — postponing its decision date for the Ark 21Shares Bitcoin ETF to Jan. 10. The disclosure signals the regulator could take the full 240 days it is allotted to rule on the product. 
The securities regulator also backed up its deadline to approve, deny or delay its decision on a similar proposal by Global X by another 45 days. 
It was unclear Wednesday afternoon whether the SEC would defer decisions on other planned bitcoin funds by BlackRock, Fidelity, Invesco, Bitwise, VanEck, WisdomTree and Valkyrie. The deadlines to next rule on, or postpone a ruling on those proposals, fall between Oct. 16 and Oct. 19 — with the ultimate clock expiring in mid-March.
"This SEC likely won't approve a spot bitcoin ETF a minute sooner than it has to," said Sumit Roy, senior analyst at ETF.com.
Hashdex Chief Investment Officer Samir Kerbage said during a Wednesday webinar that the SEC's delay before its Nov. 11 deadline is likely due to a potential government shutdown.  
Read more: How Hashdex's planned bitcoin ETF differs from competing proposals
Such a scenario would leave the SEC with a "skeletal" staff at the SEC, Chair Gary Gensler said during a House of Representatives Committee on Financial Services hearing Wednesday. 
"I imagine they did this just to give clarity if the government stays shut down for a few weeks more until the deadline they would have, [because] they wouldn't be able to issue an order either rejecting, approving or postponing," Kerbage noted.
To appeal, or not to appeal 
Roy noted the SEC's priority, before weighing in on spot bitcoin ETFs, is likely deciding how it will respond to Grayscale Investments' court win against the regulator in August. 
A three-judge panel at the DC Circuit Court of Appeals ruled that the SEC denying the conversion of the Grayscale Bitcoin Trust (GBTC) to an ETF, but allowing bitcoin futures ETFs to launch, was "arbitrary and capricious."
The SEC's decision to appeal the decision is Oct. 13. 
"If it doesn't [appeal], it could be because either the SEC realizes that it can't block spot bitcoin ETFs any longer, or it's decided to take another approach to blocking them — perhaps by bringing up custody as an issue, " Roy told Blockworks. 
In response to the Grayscale ruling, Bloomberg Intelligence analysts raised their odds of spot bitcoin ETF approval from 65% to 75% by the end of 2023.
Bloomberg Intelligence analyst James Seyffart said in an X post Wednesday that the projected likelihood could be lower after the SEC's early delay of its ruling date on the Ark 21Shares Bitcoin ETF.
"But the main catalyst for 2023 has always been what happens next with the GBTC court case," he noted in the post. "If that can be put off till 2024, the odds go way lower. If not, our odds aren't impacted drastically by this."
Kerbage said he doesn't expect the SEC to challenge the decision made by the DC Circuit Court of Appeals. If it chooses not to appeal, the SEC might request Grayscale to submit a new proposal for converting GBTC into an ETF. This would initiate a new 240-day review period.
"Based on the conversations we've been having, this is the most likely path, and that they're going to find new reasons to reject if they want," the Hashdex executive added. 
Cinthia Murphy, director of research at ETF Think Tank, noted during the webinar alongside Kerbage that she expects the SEC to delay progress on this issue at all costs. 
"I think they're going to take whatever path buys them more time to keep pushing this process until something gives," she said. "Whether it's political pressure, whether it's market pressure, something's going to have to change for them to move the needle here." 
A spokesperson for the SEC declined to comment. 
Beyond bitcoin
While the fate of planned spot bitcoin ETFs remains uncertain for now, the first ETFs to invest in ether futures contracts are expected to hit the market next month. 
Valkyrie proposed in an Aug. 4 filing to change its bitcoin futures ETF to one that also holds ether futures. Bitwise then revealed a plan to morph its Bitcoin Strategy Optimum Roll ETF (BITC) into the Bitwise Bitcoin and Ethereum Equal Weight Strategy ETF. 
Bitwise decided to withdraw its application to convert BITC, according to a Sept. 22 filing. 
The Valkyrie ether futures fund could go into effect — if not blocked by the SEC — on or around Oct. 3. 
Volatility Shares said last month it planned to launch its Ether Strategy ETF (ETHU) on Oct. 12. A handful of similar products from Bitwise, ProShares and others could also come that day, or shortly after.
The SEC has also begun reviewing a proposed spot ether ETF by Ark Invest and 21Shares, as well as one by fund group VanEck, though the regulator has months to consider such plans.
---
Don't miss the next big story – join our free daily newsletter.