Blur NFT Volumes Have Cooled Since Airdrop, But It's Still Number One
OpenSea might be handling more NFT trades each day, but newcomer Blur is still far ahead in terms of volume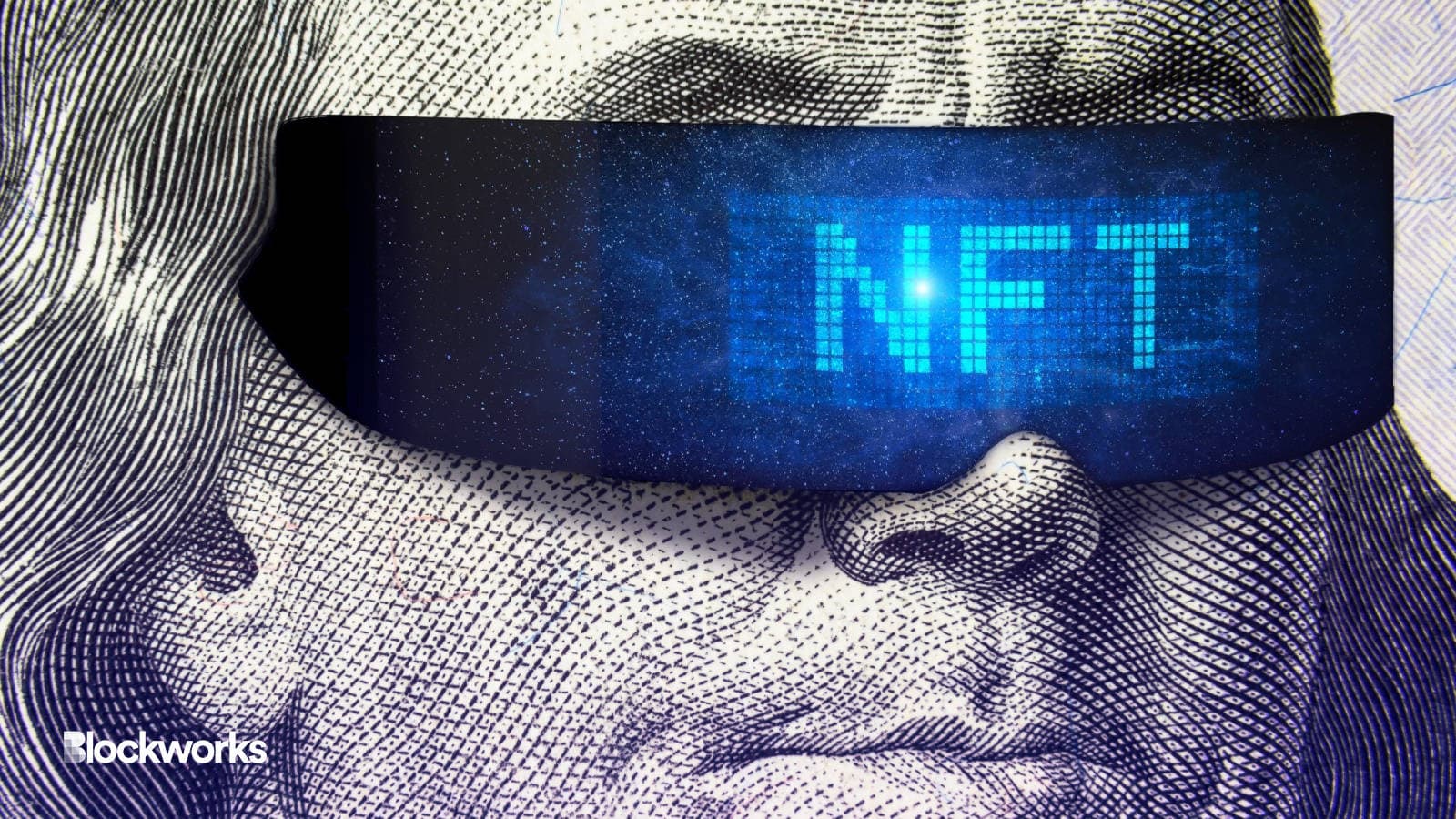 Viacheslav Lopatin/Shutterstock, modified by Blockworks
OpenSea is once again processing more than half of all Ethereum NFT trades — but still has ways to go to catch upstart rival Blur for total volume.
Over the past week, OpenSea has handled around 10,400 Ethereum NFT trades per day, on average, per a popular Dune dashboard by user hildobby.
Blur, the NFT marketplace-slash-aggregator geared towards high volume trading, has seen about 8,500 per day.
In third place is the platform formerly known as Gem, which was acquired by OpenSea last year. The marketplace, which OpenSea renamed to "OpenSea Pro," averaged out to 2,800 per day across the same period.
But that's just the number of raw trades. Blur still dominates total weekly volume. It currently sees more than $100 million, taking a 60% slice of the Ethereum NFT market compared to OpenSea's 18.6%. 
Blur boasts zero-fee trades and limits royalty payments to NFT creators — perks aimed to inspire more trades and, supposedly, better price discovery. It also just launched a peer-to-peer NFT lending protocol, called Blend.
Overall, weekly Ethereum NFT volume has dropped since a brief resurgence in February, when Blur hype was at its hottest leading up to a token airdrop on Valentine's day. At the time, Blur was seeing as much as $519.5 million in weekly NFT volume.
It's worth noting that hildobby's dashboard only tracks Ethereum NFTs. Other networks, such as Solana, are handling significant volume these days.
Solana-based Tensor, an NFT marketplace-slash-aggregator in the same vein as Blur, shows around $1.6 million in volume over the past 24 hours, about the same as OpenSea Pro. 
David Canellis contributed reporting.
---
Get the day's top crypto news and insights delivered to your email every evening. Subscribe to Blockworks' free newsletter now.
Want alpha sent directly to your inbox? Get degen trade ideas, governance updates, token performance, can't-miss tweets and more from Blockworks Research's Daily Debrief.
Can't wait? Get our news the fastest way possible. Join us on Telegram and follow us on Google News.
---