Peer-to-peer NFT Lending Is the Way To Go, Blur Says in Protocol Launch
Institutional NFT traders are diving into Blur's new crypto lending protocol, dubbed Blend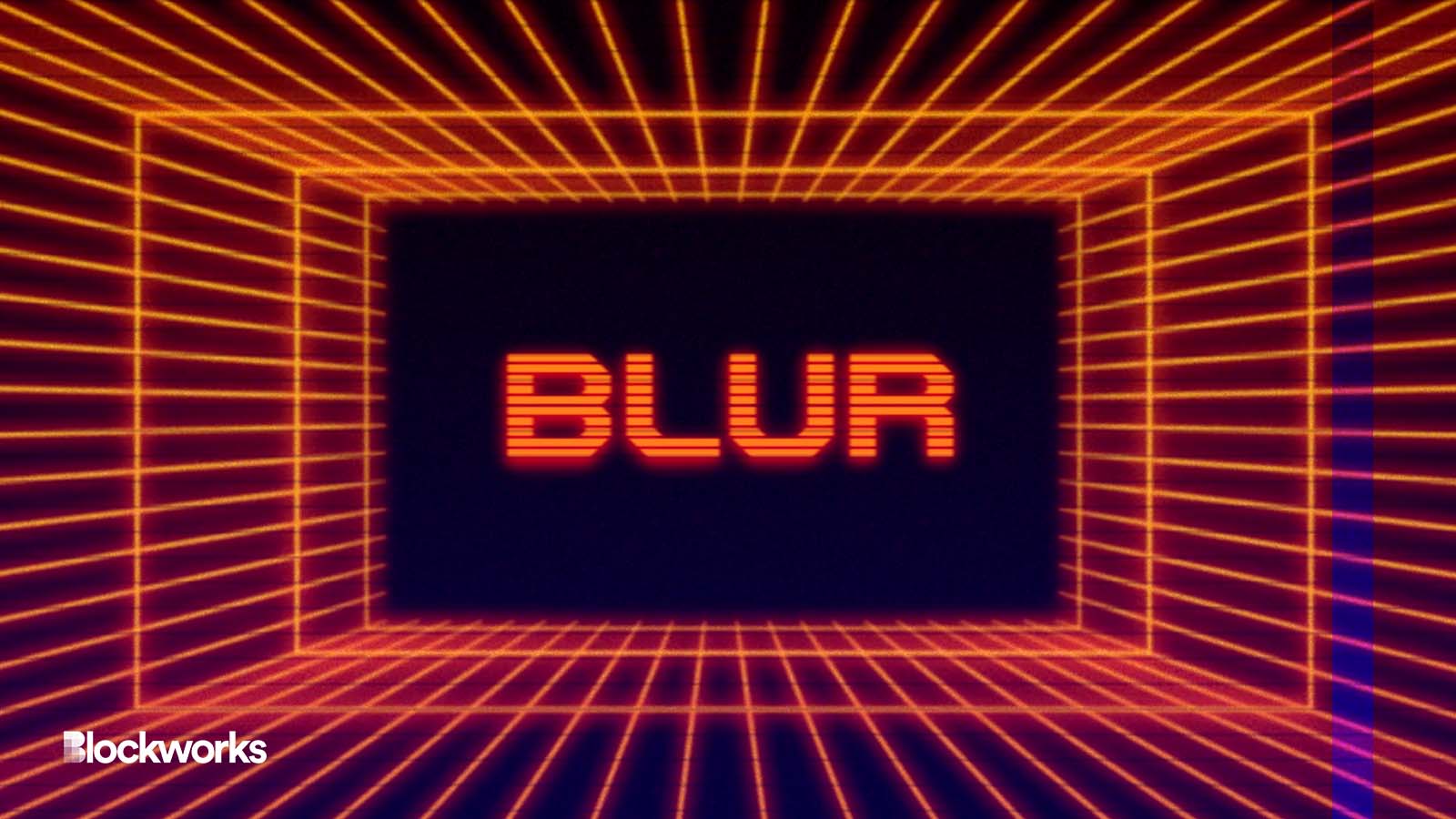 Blur modified by Blockworks
Blur is getting into the NFT lending game. 
The NFT marketplace, which has grown into a digital collectibles market marking force, on Monday in a white paper introduced a new protocol that facilitates peer-to-peer NFT lending. 
The move was quickly dubbed a significant development by crypto industry participants — especially considering growing momentum around a number of ambitious NFT projects taking shape so far in 2023. 
Laura Shin's Unchained first reported the launch of Blur's protocol on Monday, and the marketplace said additional developments were to come. Blur's core marketplace runs on its native token, BLUR. 
The project's white paper describes the new lending platform, called Blend, as a "peer-to-peer perpetual lending protocol that supports arbitrary collateral, including NFTs."
Blur did not immediately return a request for comment from Blockworks. On its Twitter account, Blur additionally teased two "huge new products" that were set to be introduced by 1 pm ET. 
Dan Robinson of Paradigm Capital, a crypto asset manager with a venture capital arm that has backed Blur, said in a tweet on Monday that Paradigm "worked with [Blur] to design a new mechanism" for NFT lending. 
Features at the top of Blur's priority list, according to Robinson, included no oracles involved in the peer to peer lending protocol, no expiries imposed on loans and "market-set interest rates."
The NFT marketplace has emerged as an upstart competitor, especially over the past few months, to established incumbents such as OpenSea. And it's put in place a series of airdrops designed to deliver crypto asset shots against the bow to its competitors. 
Institutional NFT traders typically shop around digital collectible marketplaces when it comes to locking down low costs of trading and suitable liquidity needs. 
That's especially true, traders say, when it comes to exchanging blue chip collectibles. 
Read more: NFT Marketplace for 'Pro Traders' Could Unseat OpenSea – But Will It Last? 
Demand for top NFT collections — as denominated by trading volume and price action — has been generally on the rise so far in 2023, marking a recovery from steep declines booked in the fourth quarter of last year. 
How Blend works
Blend offers perpetual loans that can be collateralized via a number of asset types, including NFTs, according to its white paper.
Initial indications appear to be that the protocol, which says it supports "arbitrary collateral," could bring to the market substantial liquidity for Web3 crypto assets more broadly — depending on its rate of adoption.
Blend does not employ oracles, saying in its white paper that oracles are not the best mechanism to "determine when a position should be liquidated or to determine an interest rate" because "individual NFT prices are very difficult to measure objectively."
A number of other NFT lending initiatives tap oracles, which are used for interoperability purposes between blockchains, to track total volume locked (TVL) metrics. 
Oracles may also be used when setting the interest rates tied to crypto asset loans, as well as determining the floor price — or market value — of a given NFT on a given marketplace. 
Blur's product says it relies on a Dutch auction system to track its perpetual loans, which are set in a peer to peer fashion. 
The NFT liquidity provider is positioning Blend as unique from peer-to-peer competitors for a number of reasons. 
One of them: matching loans individually via Blend. One popular alternative for a similar setup is to establish pools of NFT-backed loans, where interest rates and related factors (such as TVL) are determined for a number of different loans at once.  
---
Get the day's top crypto news and insights delivered to your email every evening. Subscribe to Blockworks' free newsletter now.
Want alpha sent directly to your inbox? Get degen trade ideas, governance updates, token performance, can't-miss tweets and more from Blockworks Research's Daily Debrief.
Can't wait? Get our news the fastest way possible. Join us on Telegram and follow us on Google News.
---