Celestia opens airdrop for planned modular data availability network
A total of 7,579 developers and almost 600,000 addresses will be eligible to receive the allocated TIA tokens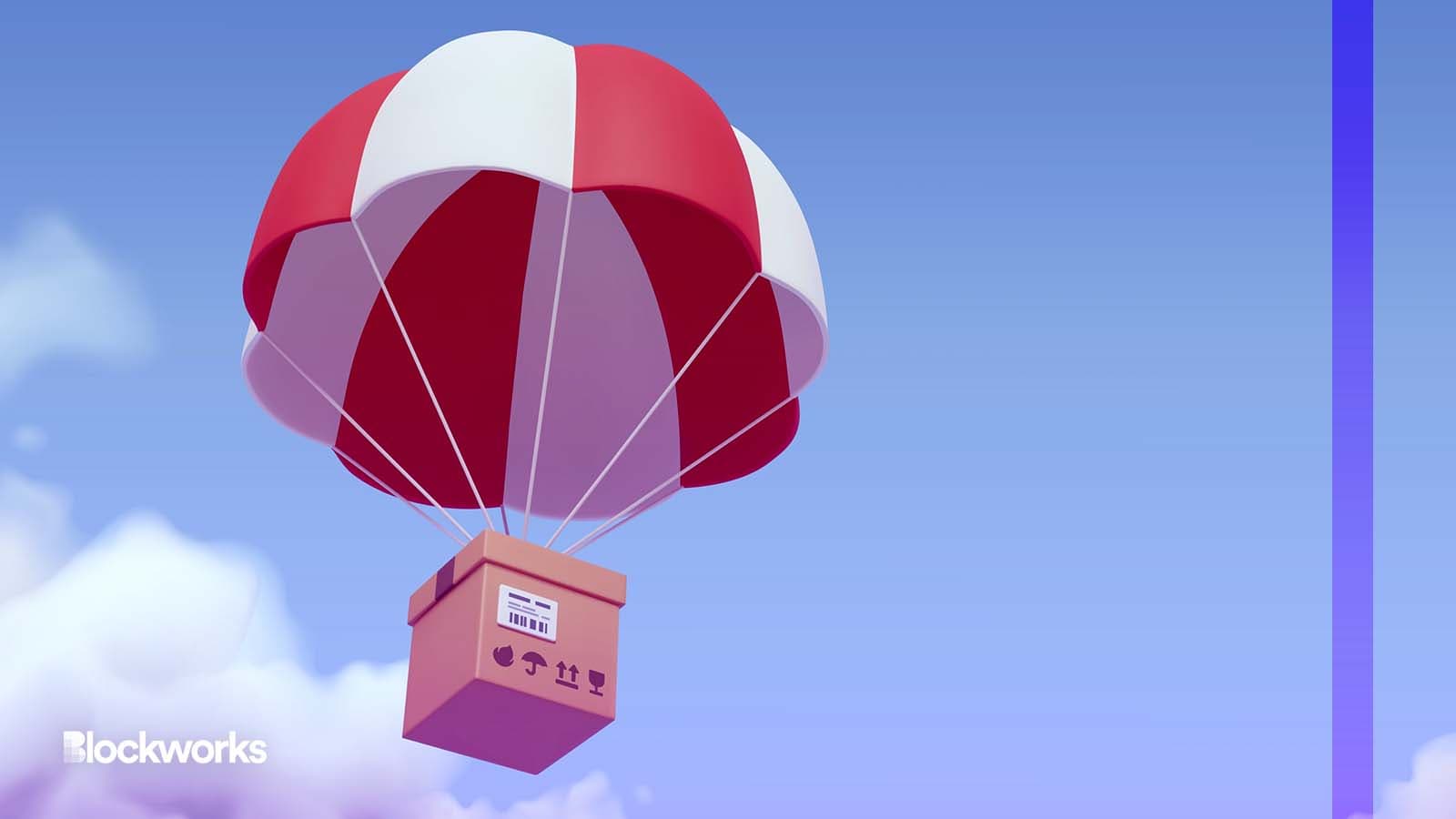 Thx4Stock/Shutterstock modified by Blockworks
Celestia, a modular consensus and data network, said on Tuesday that it will allocate 6% of its native token, TIA, to ecosystem participants and developers in a token airdrop. 
Celestia is a blockchain network aiming to create a scalable data availability layer. Data availability refers to the ability of network nodes to download data from a block, store it, and ensure it is accessible and retrievable by network participants.
On Ethereum, for example, nodes will download all the available data on the block and store it for a period of time — a process that reduces throughput and hinders scalability.
Celestia hopes to find an efficient solution to this problem. Through data availability sampling, the network nodes verify a small number of random chunks of data from each block.
"Data availability sampling is a mechanism for light nodes to verify data availability without having to download all data for a block. This allows Celestia's blockspace to scale with the number of users," Ekram Ahmed, a Celestia Labs spokesperson, told Blockworks.
Ahmed notes that data availability is critical to the security of any blockchain as it ensures that anyone can inspect the ledger of transactions and verify it. 
The Celestia network will launch prior to the end of 2023, the company noted in a blog post. It is currently on track to be the first modular data availability network to launch with data availability sampling, ahead of its competitors EigenLayer and Avail. 
The Genesis Drop
The Genesis Drop will mark the beginning of Celestia's data availability network and its native asset, TIA.
A total of 7,579 developers and almost 600,000 Ethereum rollup, Cosmos Hub and Osmosis addresses will be eligible to receive TIA starting Sept. 26 and running until Oct. 17, the company noted in a blog post announcing the airdrop. 
"Celestia's Genesis Drop invites a wide range of eligible developers and on-chain addresses to build and contribute to Celestia's modular ecosystem from inception," Ahmed said. 
Sixty million TIA, roughly 6% of the token's total circulating supply, will be handed over to eligible recipients. Of the 60 million, 20 million will be split between public goods researchers and contributors, another 20 million will be allocated to early adopters of Ethereum rollups, and the remaining will be given to stakers and IBC relayers of Cosmos Hub and Osmosis. 
Celestia has specifically noted that US persons are not allowed to receive the airdrop. VPNs or tools that can bypass geoblocking services are also restricted, and any users who choose to violate these terms will be permanently disqualified.
Members of the Celestia Labs teams and any advisers will also be excluded from the airdrop.
Updated Sept. 26, 2023 at 3:35 pm ET: Updates body and headline to correct the launch and end date of the Celestia airdrops claims process, as well as the number of eligible chain addresses.
---
Don't miss the next big story – join our free daily newsletter.