Citi Sets Bullish Price Target for Coinbase
Analyst Peter Christiansen at the bank says investors should "buy crypto's general store."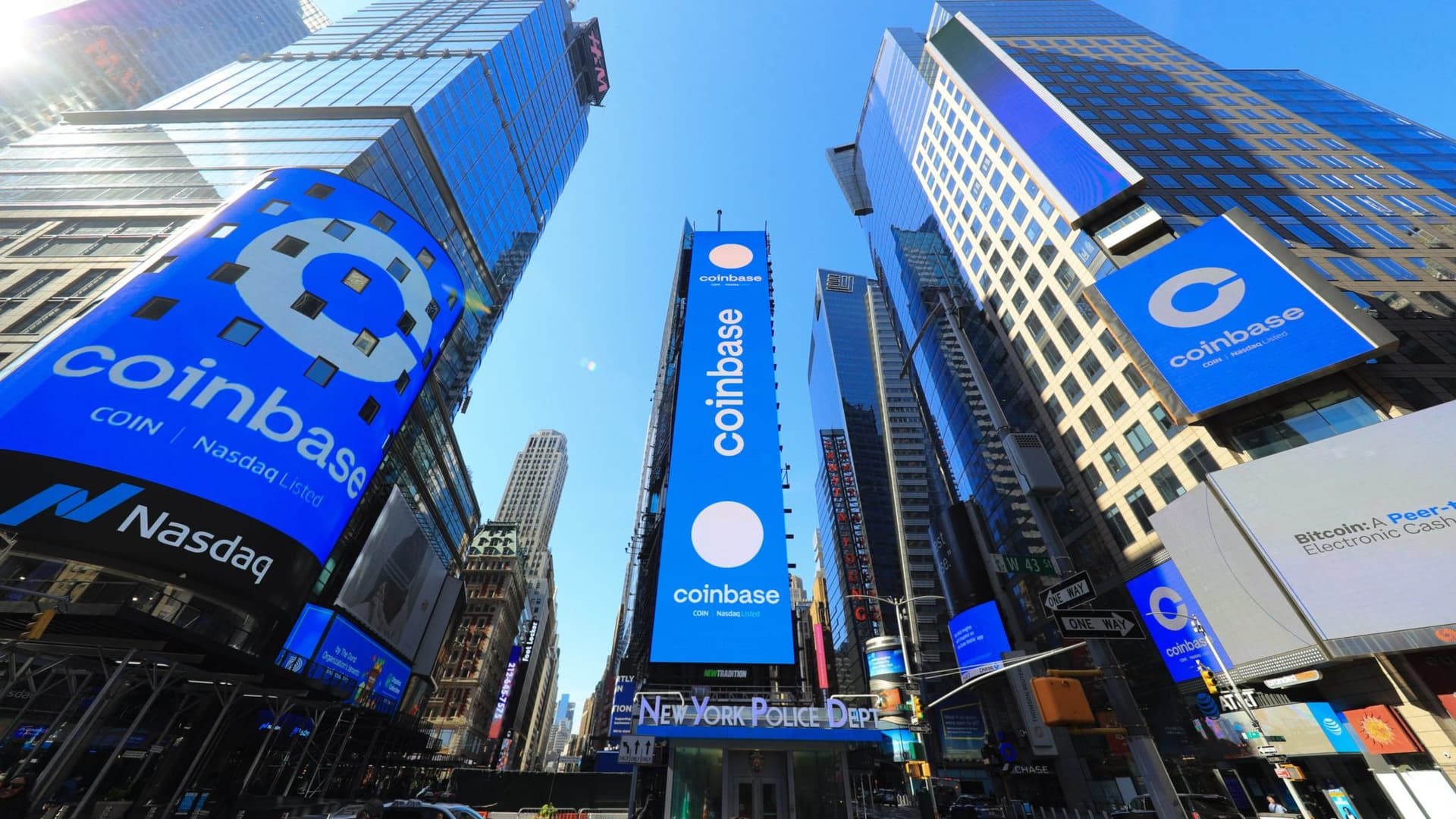 key takeaways
Citi gave Coinbase stock a $415 target price after shares of the stock closed at $325.54 on Monday
Rising regulations could be a positive for Coinbase's competitive positioning, company analyst argues
Cryptocurrency exchange Coinbase offers investors direct exposure to increased retail and institutional adoption, according to Citi Analyst Peter Christiansen, who said that investors should "buy crypto's general store."
The company went public in April, reaching a peak valuation during its first day of trading of more than $110 billion. SkyBridge Capital Founder Anthony Scaramucci said last month that a big bank could try to buy a company like Coinbase to more quickly boost its presence in the crypto space.
As part of the firm's first coverage of Coinbase, Christiansen gave the stock a $415 target price. Shares of the stock closed at $325.54 on Monday. 
Among its new ventures, Coinbase last week announced the upcoming launch of an NFT marketplace.
Christiansen highlighted that there are regulatory, legislative, and geopolitical risks facing Coinbase and the broader crypto world, but noted that not all regulation should be viewed as a negative for the exchange.
The company's retail monthly transaction users grew to 8.8 million last quarter while verified users stood at 68 million. Coinbase generated $2 billion in revenue and tallied net income of $1.6 billion during Q2, the firm reported. 
Strong cryptocurrency prices during the second quarter of 2021 drove total trading volume to a new all-time high of $462 billion, Morningstar Equity Analyst Michael Miller highlighted in an August research note. 
"While impressive, these results do not materially alter our long-term projections for Coinbase, as they depend more on the adoption of cryptocurrency as a new asset class than the amount of trading volume that occurs in any individual quarter," he wrote.
Miller however noted at the time that the results led Morningstar to increase its fair value estimate to $201 per share from $194.
The crypto exchange is scheduled to report its third-quarter earnings results on Nov. 9.
Citi's bullish outlook for Coinbase came after value investor Bill Miller said during a virtual conversation with author William Green earlier this month that Coinbase could be "the default position for growth investors" that want exposure to the crypto market without investing directly in crypto assets.  
"Coinbase could easily be $500 billion or a $1 trillion market cap in a rapidly growing secular changing business that is very disruptive," said the founder, chairman and CIO of Miller Value Partners.
Citigroup CEO Jane Fraser said during an interview with Yahoo Finance on Monday that digital assets will be a part of the future of financial services and markets. She added that real-time payments will soon be available, noting that digital currencies may be a part of that evolution.    
A spokesperson for the bank told Blockworks in August that Citi was considering trading bitcoin futures contracts on the Chicago Mercantile Exchange (CME) for some of its institutional clients given the strong regulation that such investment offerings operate under.
Citi also led the $15 million Series A funding round for digital asset data company Amberdata.
"At Citi, our clients are increasingly active in the digital assets space and we are monitoring these developments but know we will need to be thoughtful about what we pursue," a Citi representative told Blockworks on Tuesday. "There are still a number of questions around regulatory clarity, supervisory expectations, scalability, resilience and more."