CME Group Plots Launch of Micro Ether Futures
Upcoming offering to make futures contracts accessible to a broader range of clients.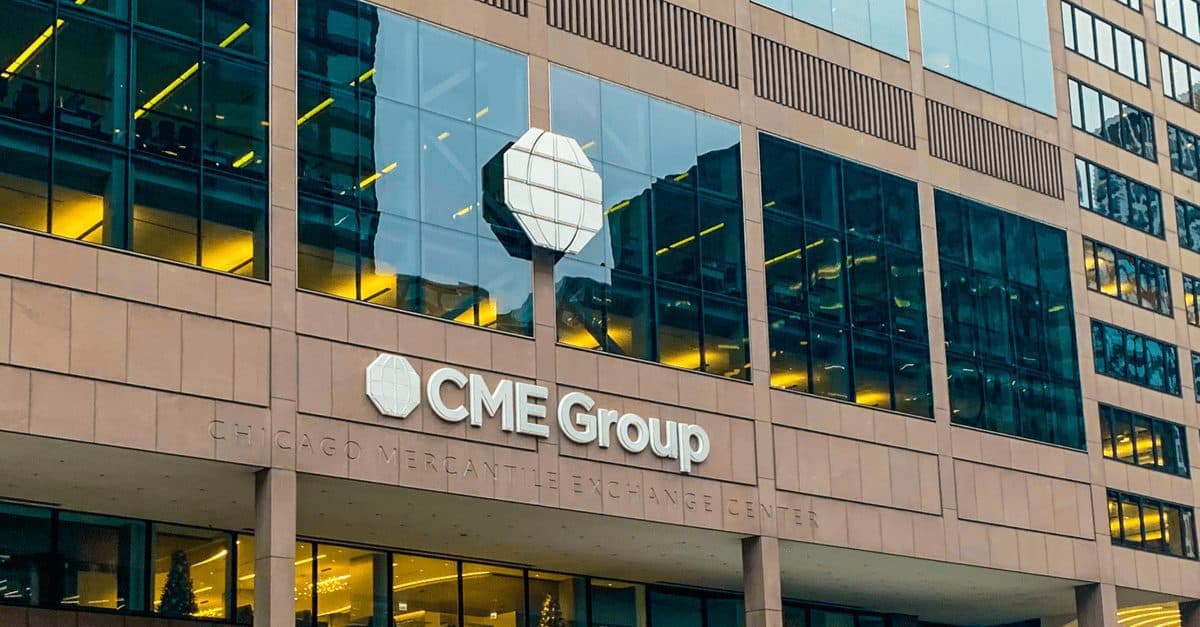 key takeaways
Ether, at about $4,500, is up roughly 170% since CME's February launch of ether futures contracts
Micro ether futures to follow CME's introduction of micro bitcoin futures in May
CME Group announced Tuesday its plan to add Micro ether futures as liquidity in ether futures contracts has steadily grown among institutional traders since their launch earlier this year. 
The new contract will be cash-settled and will be based on the CME CF Ether-Dollar Reference Rate, which serves as a once-a-day reference rate of the US dollar price of ether. Micro Ether futures will be listed on CME and subject to its rules.  
The upcoming launch, planned for December 6, is pending regulatory approval. The new offering comes after CME introduced cash-settled ether futures contracts in February, noting at the time that the product would be an additional tool for investors amid the demand for and growth of bitcoin futures and options markets.  
Since CME's ether futures launch in February, more than 675,500 contracts have traded. Ethereum's price has gone up about 170% in that span, according to Giovanni Vicioso, CME Group's senior director of equity and alternative investment products.
Ethereum had a price of $4,520, as of Noon ET, according to CoinGecko. Its market capitalization was roughly $535 billion at that time, which is nearly half of bitcoin's. 
Micro ether futures are sized at one-tenth of one ether. The new offering will provide an efficient, cost-effective way for individual and institutional investors to hedge their ether price risk or more nimbly execute ether trading strategies, company executives said.
CME unveiled bitcoin futures contracts in December 2017 and added micro bitcoin futures — also one-tenth the size of one bitcoin — in May. Micro Bitcoin futures have traded more than 2.7 million contracts since then.
Since CME's ether futures launch in February, about 2,200 accounts have traded the product, Vicioso noted. Ether futures averaged 53 large open-interest holders — an entity that holds at least 25 contracts — in October. Bitcoin futures did not reach that level of large open-interest holders until more than two years after it launched, he explained. 
Ether futures volume, which represented about 5% of bitcoin futures volume earlier this year, grew to about 80% of bitcoin futures volume in September, the executive added.
"Ether [futures] has really had a much quicker adoption in terms of institutions and sophisticated traders that are accessing that contract," Vicioso said.
Discussion around crypto futures contracts has ballooned recently amid the launch of the first bitcoin futures ETFs in the US last month. Industry professionals have shared various opinions of when an Ethereum futures ETF could launch, with Bloomberg Intelligence Analyst James Seyffart predicting one could hit the market in the first half of 2022.
Vicioso called the bitcoin futures ETF launches a milestone but declined to comment on potential ether futures ETFs.
"Certainly, ETFs are a welcome addition and a complementary product to the futures," he said.