Coinbase Pushes Use of 'Trusted' USDC Over Tether's USDT
The exchange is urging users to make the jump to USDC, what it considers to be a reputable asset amid uncertain times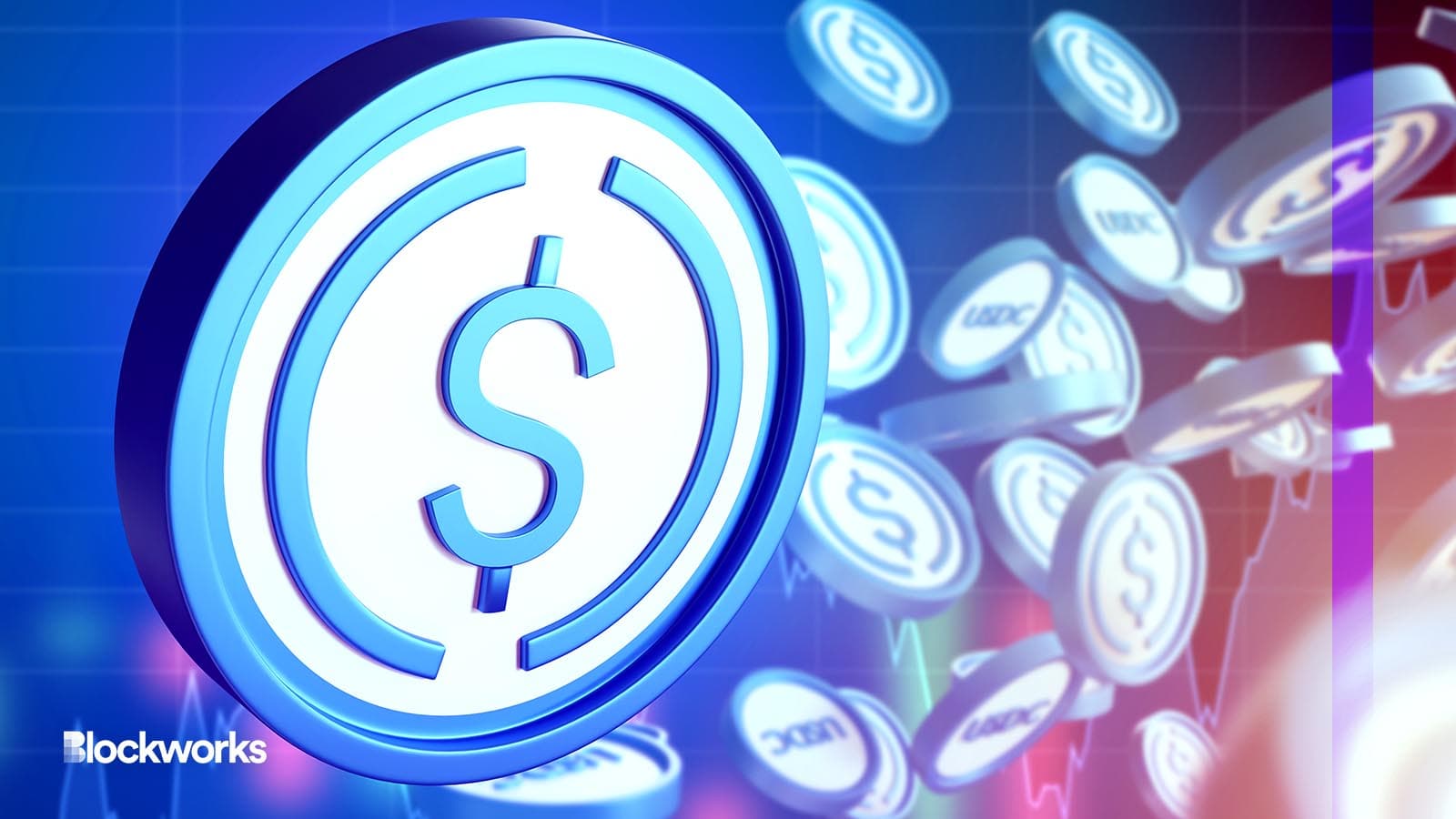 FOTOGRIN/Shutterstock.com modified by Blockworks
US crypto exchange Coinbase is urging users to make the jump from stablecoin issuer Tether's USDT to Circle's USDC in a bid to increase user adoption amid declining market share.
Labeling it a "trusted and reputable" asset in a blog post on Thursday, the exchange said it is waiving fees for global retail customers to convert USDT to USDC.
Fiat-backed stablecoins whose value is pegged to the US dollar allow users to dip in and out of the digital asset market during times of high volatility.
Events in recent weeks have put some stablecoins to the test with market participants fleeing for safety, the exchange said. 
The implosion of crypto exchange FTX sent investors reeling last month from an already fragile market plagued with contagion and liquidity woes resulting from a collapse of major lenders in May. Activity in stablecoins has subsequently spiked on both occasions as investors head for the exit.
"Our goal…is to provide a more frictionless landing pad for retail customers that are turning to USDC for trust and stability," a spokesperson for Coinbase told Blockworks. "We see lots of opportunities for USDC adoption in the future."
It comes as USDT continues to be the favored stablecoin of choice within the industry. Tether currently holds around 47% of the stablecoin market share, while Binance's USD hovers around 16%. 
Circle's USDC has dipped by about 6% over a six-month period from around 37% total market share to around 31%, data compiled by Blockworks Research shows.
Coinbase co-founded USDC with Circle back in 2018 with the intention of rivaling USDT, which, at the time, was one of the only issuers alongside MakerDAO and its dai stablecoin.
Questions over the legitimacy of USDT have persisted ever since its inception in 2014 including concerns over the quality and quantity of its reserves.
Tether recently eliminated commercial paper, replacing it with short-term government debt securities known as US Treasury bills. The move was viewed as an attempt to silence critics.
A Tether spokesperson characterized Coinbase's offer as "a sad and desperate attempt from a company that is clearly suffering," but noted in an email to Blockworks that "lower fees are always better for the customer."
USDT provides quarterly "assurance opinions" carried out by BDO Italia, compelled by a legal settlement with the New York Attorney General's Office last year.
USDC meanwhile provides monthly attestations provided by major tax advisory firm Grant Thornton LLP. 
"Customers are calling for transparency," Coinbase said.
---
Don't miss the next big story – join our free daily newsletter.