Using Crypto for Crime? Australia Will Give You a Harsher Sentence
In many instances, digital assets were a contributing factor leading to more severe penalties, an RMIT study has found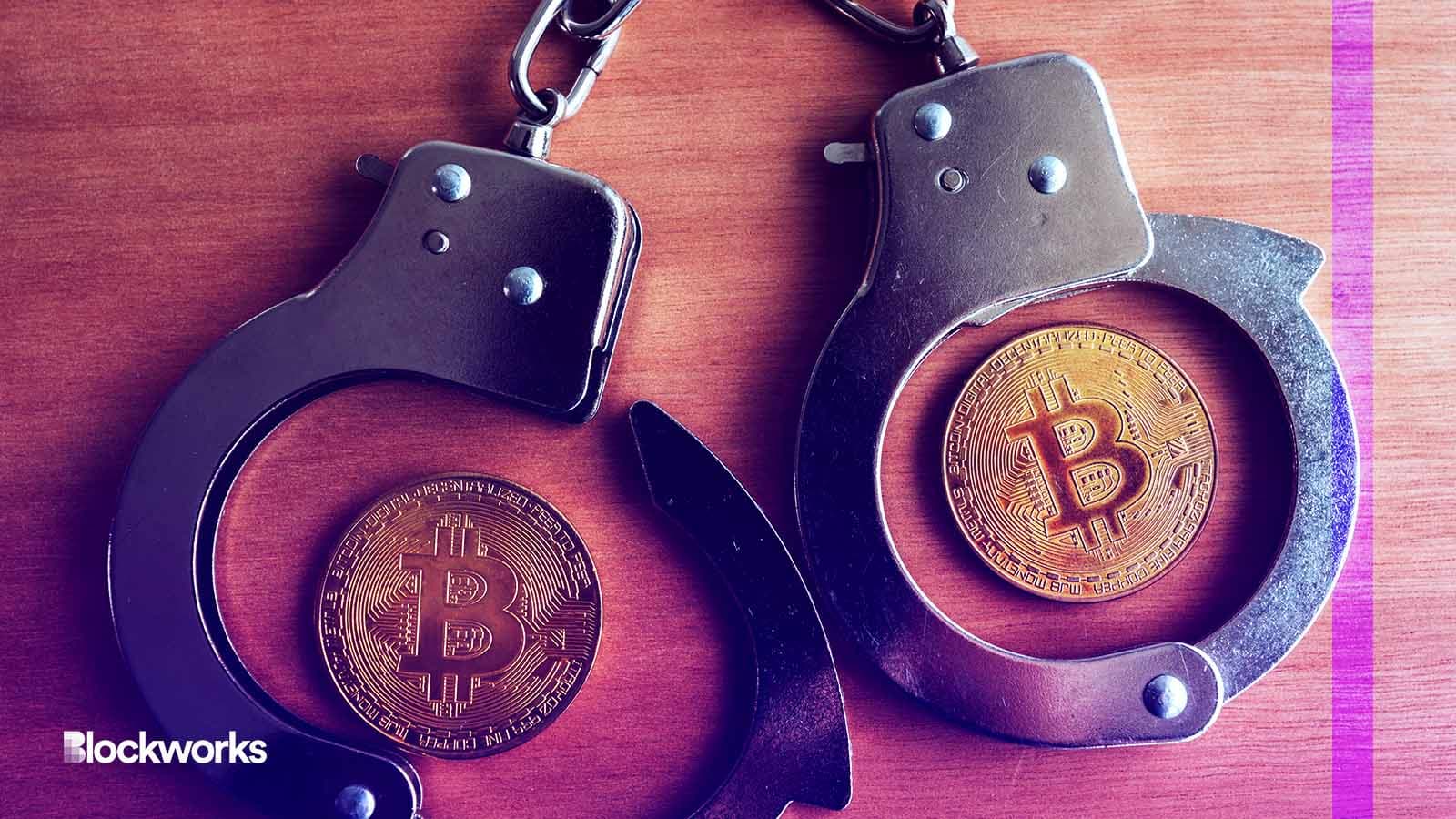 Bits And Splits/Shutterstock modified by Blockworks
Using crypto to commit a crime in Australia typically results in harsher fines and prison time, an RMIT University study has found.
The study, touted as the first of its kind in the country, reviewed 59 criminal cases and 44 other decisions involving bitcoin (BTC) and digital assets across Australian courts between 2013 and 2022.
Nearly 80% of those cases involved drug offenses, firearms, dealing with proceeds of crime and money laundering. In many instances, crypto was a contributing factor leading to more severe penalties, per an RMIT statement.
Aaron Lane, the study's lead author and senior lecturer in law at RMIT's Blockchain Innovation Hub, said the cases generally saw crypto used as a means of payment for illicit goods.
This results in stiffer sentencing compared to those who commit the same crime using fiat currency, Lane added.
"The use of cryptocurrency in the commission of a criminal offense is seen by courts as a factor that indicates sophistication or seriousness of the offense," Lane said in the statement.
Study co-author and associate lecturer in law at RMIT's Graduate School of Business and Law, Lisanne Adam, said sentencing judges were keen to send a message to warn potential offenders.
"Cryptocurrency is potentially attractive to criminals because the technology facilitates seamless global transfers without the friction of the traditional banking system – and in a way that can be difficult to identify," Adam said.
Crypto is not a crime
Chainalysis has found that less than 1% of all on-chain transaction volume was tied to criminal activity. Global crime as a share of all crypto-related activity has also been on a downtrend, per a recent 2023 report.
The US Treasury, which released a review last month, also found that the majority of criminals tend to use government-issued currency, not crypto, to undertake illicit transactions. 
"Money laundering, proliferation financing, and terrorist financing most commonly occur using fiat currency or other traditional assets as opposed to virtual assets," the Treasury said.
RMIT researchers however pointed to the steady increase in local court cases involving crypto since 2013, from virtually zero to 46 by 2020. 
More consideration from police and prosecutors is needed regarding the complexity and sophistication of the crime, rather than if digital assets were used, they said.
"There is a risk that law enforcement prosecutors characterize cryptocurrency as a marker of sophistication in crime, which is not always the case," Adam said. Law enforcement needs to effectively determine the level of sophistication in the crime and present a fair case."
---
Get the day's top crypto news and insights delivered to your email every evening. Subscribe to Blockworks' free newsletter now.
Want alpha sent directly to your inbox? Get degen trade ideas, governance updates, token performance, can't-miss tweets and more from Blockworks Research's Daily Debrief.
Can't wait? Get our news the fastest way possible. Join us on Telegram and follow us on Google News.
---