Trailer released for CryptoPunks documentary 
Indie filmmaker Sherone Rabinovitz has been gathering film of CryptoPunks' founders and events for five years, and he just released the film's trailer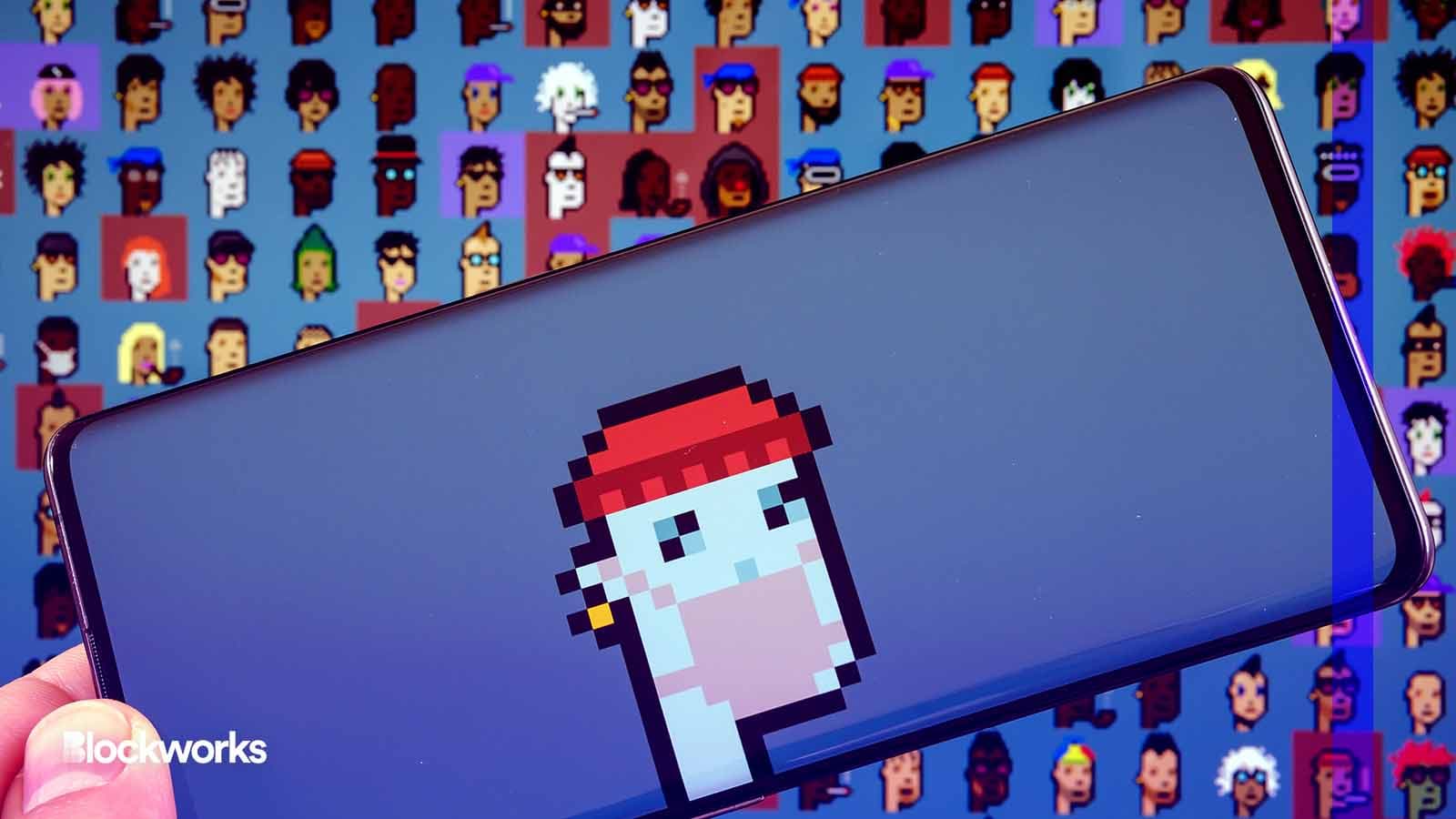 mundissima/Shutterstock modified by Blockworks
CryptoPunks, the pixelated NFT collection that helped drive 2021's NFT art craze, is now the subject of a documentary five years in the making. 
Indie filmmaker Sherone Rabinovitz has been working on a CryptoPunks film since March 2018 when he sat down for an interview with the collection's founders, John Watkinson and Matt Hall. Rabinovitz released an extended trailer on Thursday for the forthcoming documentary, which contains a four-minute cut from the 2018 interview and previews the film's other themes. 
In the trailer, Watkinson recounts creating the punks' accessories over the course of a month before launching the project. According to Watkinson, CryptoPunks weren't a finished product when they launched.
"I had a few more things [to change] and all of a sudden it was like, 'Oh wait, we're kind of through a one-way door here. We deployed the contract already,'" Watkinson says in the 2018 interview.
The trailer goes on to nod to the cultural phenomenon that was to come just a few years later: the conferences, celebrity adoption, spinoff projects and auction house intrigue that comprised the rise of CryptoPunks. 
Yuga Labs, the company behind Bored Ape Yacht Club NFTs, acquired CryptoPunks' intellectual property from Watkinson and Hall in 2022, with the pair writing at the time that they weren't well-suited to the "day-to-day management that these kinds of projects require and deserve." 
The CryptoPunks floor price has trended sideways since April of this year, sitting at 45.19 ether (ETH) or around $75,000 at the time of writing. 
Rabinovitz' documentary does not yet have an official release date, and it comes as early interest in NFT-inspired films has cooled off: Coinbase's Bored Apes movie is currently on hold, and Reese Witherspoon's partnership with World of Women is yet to yield any releases. 
Rabinovitz' documentary is meant to bring CryptoPunks' story outside of the cryptosphere.
"[W]hile many of you crypto-natives might know a bit of it, the rest of the "normie" population out there *still* does not," the filmmaker wrote on X.
---
Don't miss the next big story – join our free daily newsletter.