Denmark orders Saxo Bank to get rid of its crypto — for now
Denmark financial watchdog warns Saxo Bank that crypto trading is unregulated until the European Union's MiCA policy comes into effect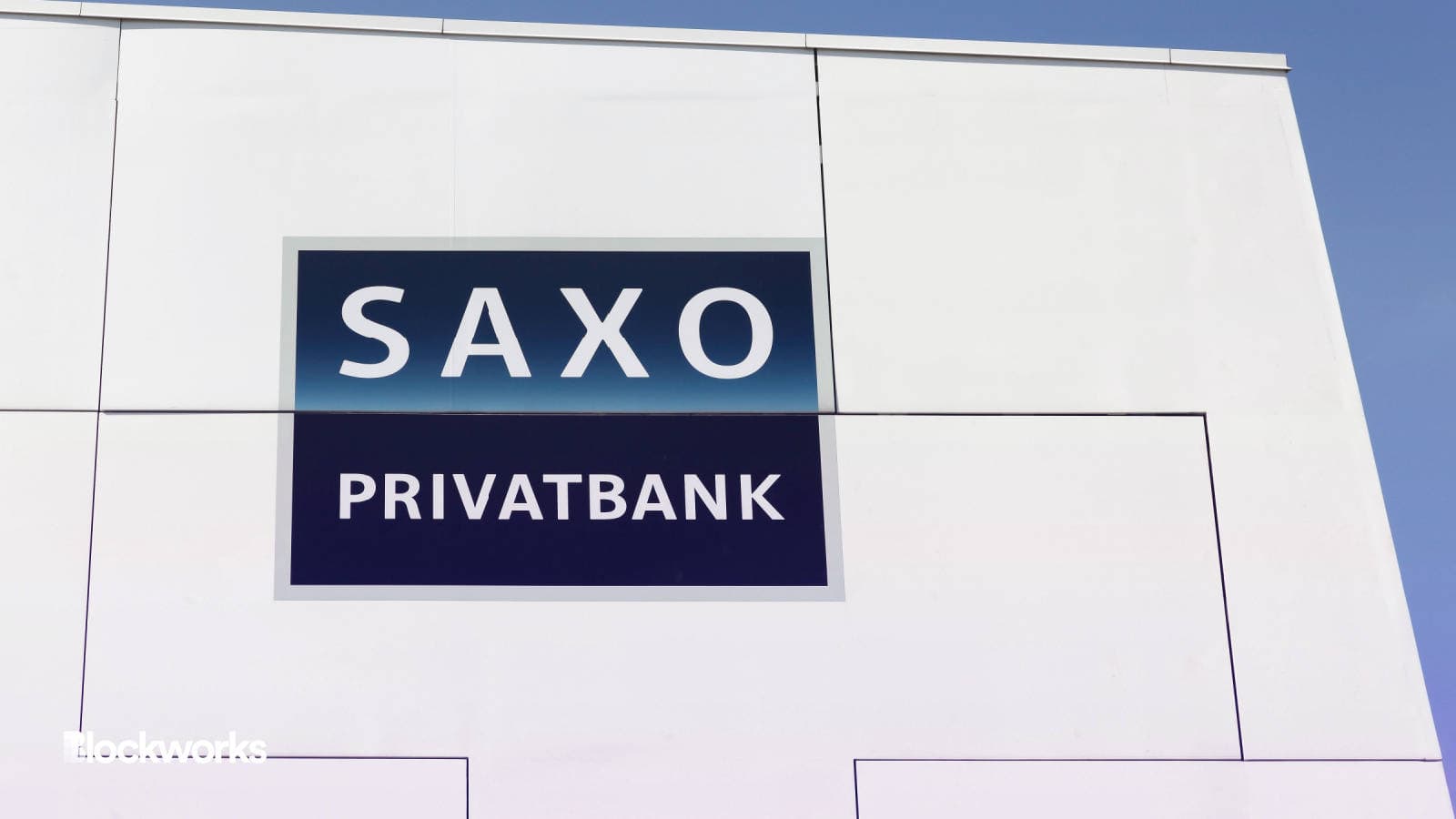 ricochet64/Shutterstock modified by Blockworks
In Denmark, the financial regulator has instructed Saxo Bank to scrap its crypto holdings due to their unregulated status in the country.
The Danish Financial Supervisory Authority (FSA) said that the investment bank traded a crypto portfolio as a hedge for its own digital asset products.
However, such activity violates the regulations outlined in the Financial Business Act, which prohibit Danish financial institutions from engaging in such practices, FSA said in a statement.
"Saxo Bank's trading in crypto assets for its own account is found to be outside the legal business area of financial institutions," the regulator said. "On this basis, Saxo Bank is ordered to dispose of its own holdings of crypto assets."
Founded in 1992, Copenhagen-based Saxo Bank has grown to manage assets worth 95 billion euros ($103 billion) and offers online trading services in various markets, including forex, stocks, CFDs and futures.
The bank expanded into the realm of crypto trading at a later stage. In 2021, it ventured into crypto derivatives trading against major currencies, marking a notable expansion of its services in the crypto space. Co-founder Lars Seier Christensen has also dabbled in blockchain venture capital.
Saxo Bank, like Denmark, now waits for EU crypto rules
Denmark's regulator mentioned that crypto trading is currently unregulated in the region because European Union regulations governing crypto markets (MiCA) won't come into effect until Dec. 30, 2024.
A spokesperson from Saxo Bank downplayed the impact of the FSA's decision on its operations, saying it would have a "very limited impact" on its business and that customers would not experience significant changes. 
"We have held a very limited portfolio of cryptocurrencies, solely to hedge a very marginal proportion of risk associated with the facilitation of crypto assets," the spokesperson told Blockworks.
 "The vast majority of this exposure is mitigated through exchange-traded and cleared products," they said.
The spokesperson added that Saxo Bank customers with exposure to digital assets don't actually buy the underlying crypto, but rather a "financial product that follows the price of the cryptocurrency."
---
Don't miss the next big story – join our free daily newsletter.