Dreaming of the Perfect Metaverse ETF (Part 1)
Opinion: While the metaverse is based on gaming and technology, there are too many broad technology and gaming stocks in existing metaverse indices to make them effective products. But what should be left out?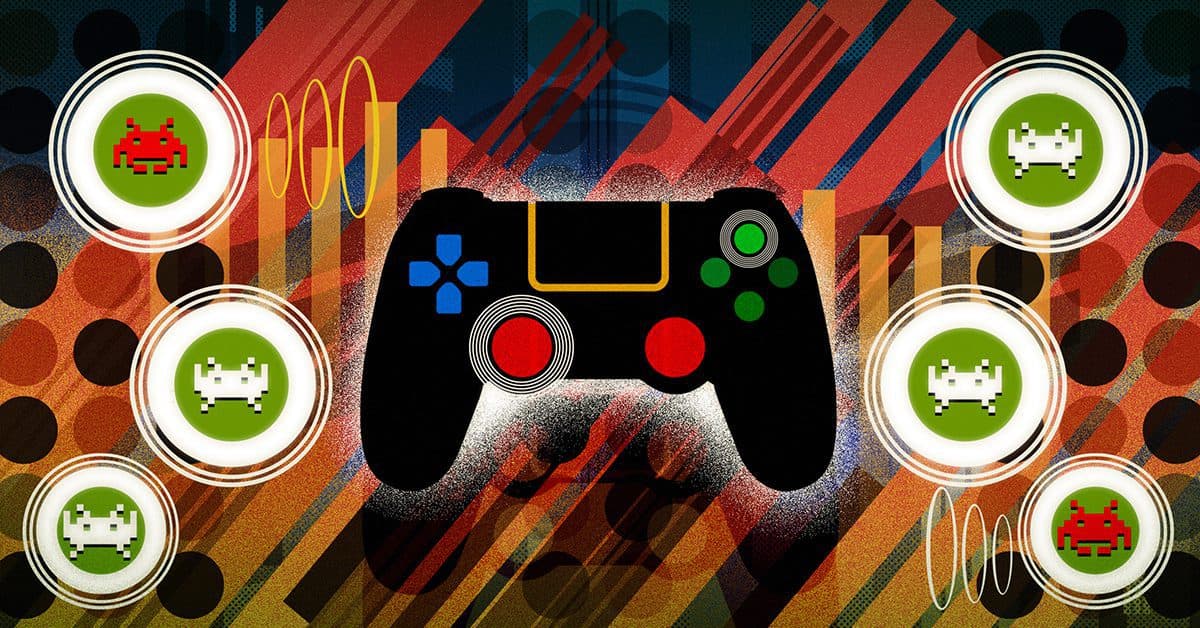 Blockworks exclusive Art by Axel rangel
key takeaways
Bring on the metaverse! As the idea of a metaverse matures from something nebulous into something practical investors are hungry to get exposure
But it's not all about gaming. Including too many periphery stocks in an index would distract the ETF from its mission and make it too susceptible to macro factors
What is the metaverse, and how can I invest in it?
With the dream of a "Ready Player One" virtual, interoperable world bound together by NFTs and blockchain still a long way away, the metaverse is beginning to take shape in the form of metaverse ETFs. So far, two of them, the Global Metaverse Index ETF which is already trading in Toronto, and the ProShares Metaverse ETF which is awaiting approval, are tracking the same Solactive Global Metaverse Index.
But here's the problem: The Solactive Global Metaverse Index includes some companies that are irrelevant to the metaverse, or that have not expressed much interest in the metaverse at all. Some of these companies are more exposed to macro factors rather than market interest in the metaverse. Likewise, if there's too much overlap between a metaverse ETF and a gaming ETF there would be no point in the specialized investment vehicle.
In the first part of this two-part article, we'll take a look at what should be excluded from a metaverse-focused fund. In Part 2, the companies and projects that are essential pieces of the emerging metaverse puzzle.
What to exclude
Big tech driven by macro tailwinds, e.g. Alphabet (a.k.a. Google) 
Yes, Google has an interest in the metaverse. Google's vision for the metaverse involved an augmented reality, where data is overlaid onto the user's vision. A few years ago Google experimented with this with Google Glass, but at the time the technology was rather primitive, and the camera-on-glasses approach in public made many uncomfortable, with some calling it "the panopticon made real". 
After the initial run of Google Glass came to an end, the company re-focused and pivoted the vertical more toward enterprise use, designed to assist workers that need to pull up data while on the job like mechanics or paramedics. After Google purchased a startup called North, which holds many AR patents, work continues on the next generation of the project. 
Nevertheless, Google's augmented reality ambitions make up such a small percentage of the company's overall revenue. Eighty percent of revenue from Google's parent company, Alphabet, comes from ads on search while another 13%, or $20 billion in revenue, is from ads on YouTube. The two of these are driven by macro tailwinds — the capital available from firms to spend on advertising — and advances in its vision of the metaverse would make up a fraction of this.
Game companies little metaverse interest, e.g. Nintendo
Nintendo is notorious for being hyper-protective of its IP. Its library of game franchises, such as Mario, Pokémon and Zelda, are some of the most profitable in the world. 
Investors have pleaded for Nintendo to expand this IP library past its own consoles to the fast-growing world of mobile gaming, which has surpassed revenue from consoles and PCs thanks to growth from mobile-first Asia. They were given this in piecemeal form through Super Mario Run on the iPhone and the AR game Pokémon Go (via a partnership with Niantic).
In October, Nintendo and Niantic launched Pikmin Bloom for mobile devices. Pikmin Bloom is another AR game similar to Pokémon Go.
Despite the Pikmin Bloom launch, Nintendo President Shuntaro Furukawa has been quoted as saying the company was "not necessarily looking" at launching "many" more mobile games. While there is potential for profit, the company seems to prefer to focus on building the perfect experience around their consoles rather than taking a risk with third-party licensing and tarnishing the image.
Will we ever see licensed Nintendo NFTs? Definitely not; Nintendo's lawyers have already taken a scorched earth policy towards any project attempting this. Don't count on Nintendo characters being part of an interoperable virtual world, as it's just something the company doesn't do. There's not really an avenue for Nintendo to become part of the metaverse, as it's just not interested in being meta.
Take-Two
Take-Two is another gaming company that has recognizable IP, such as Grand Theft Auto as well as Red Dead Redemption, but hasn't really expressed interest in expanding these titles past their respective walled gardens. 
While Sony began to allow cross-platform play for Fortnite in 2018, something one might argue as a precursor to the interoperable metaverse, Rockstar has no interest in doing the same. It's mega-popular Grand Theft Auto's multiplayer mode is still locked down to specific consoles, keeping Xbox, PC, and Playstation players away from each other via big virtual walls. 
Granted, there is an active community of people creating mods for GTA V in the form of customized cars, new skins for characters, or even all-new levels. But these are all kept in the lonely sandbox of single player mode and can't be experienced outside this isolated world, and certainly not monetized.
Ahead, in part 2…
Tomorrow, we'll ring in the new year with a take on the metaverse names to definitely include, and even double-down on! Read Part 2 now.
Not investment advice. The author has no positions in the above-mentioned equities.
---
Get the day's top crypto news and insights delivered to your inbox every evening. Subscribe to Blockworks' free newsletter now.
---