Ethereum research explores zk-based privacy for mainnet
Privacy enabling zero-knowledge functionality needn't be limited to layer-2 and could be applied to Ethereum's base layer, research shows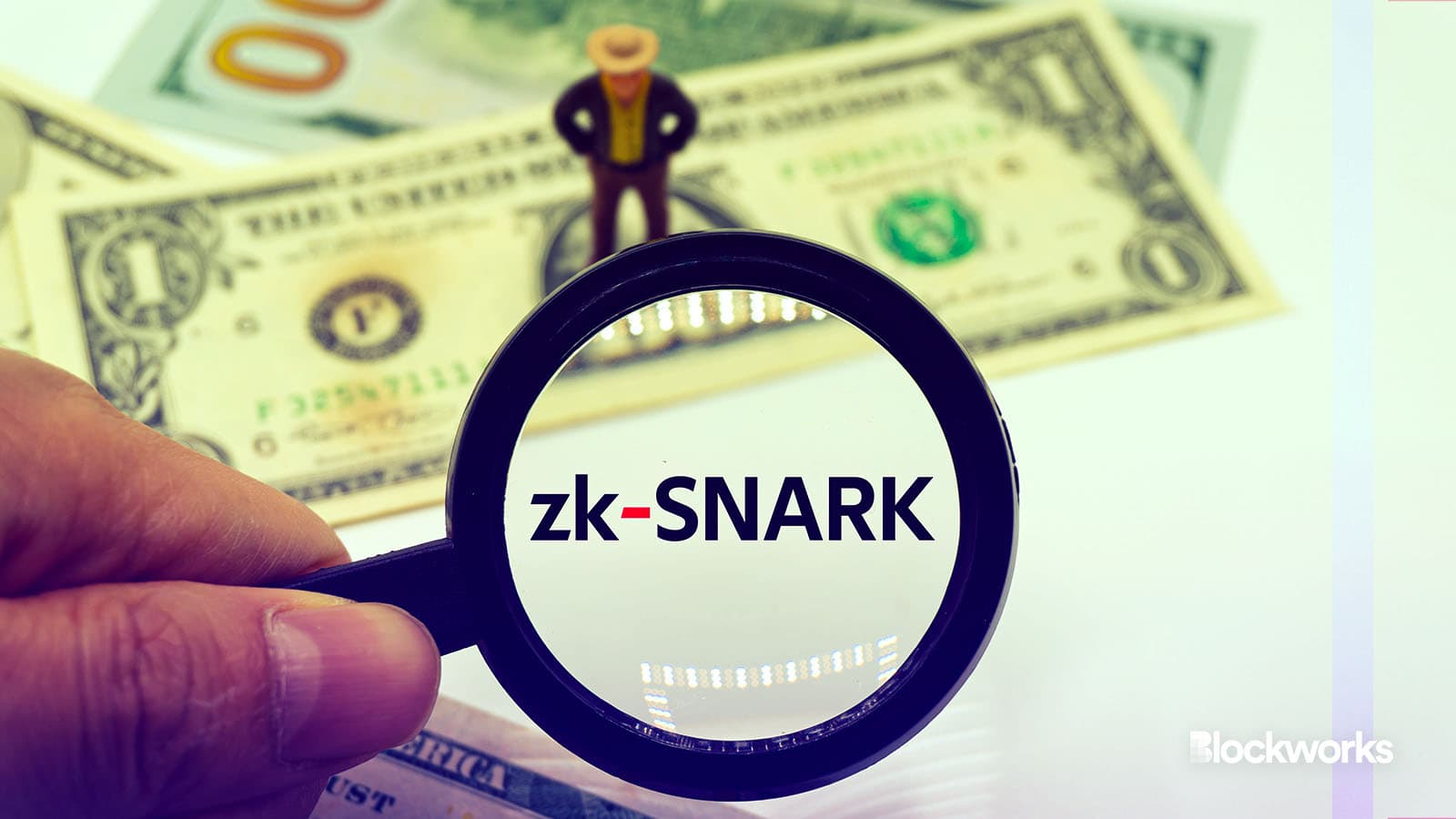 evan_huang/Shutterstock, modified by Blockworks
New research into the Ethereum blockchain looks at ways to use zk-SKNARKs (zero-knowledge succinct non-interactive argument of knowledge) to enable private transactions using Solidity, the primary programming language on Ethereum.
This research is primarily focused on being able to enable privacy-enhancing functionality that is traditionally reserved for layer-2 networks built on top of the Ethereum application layer. 
According to Mirror Tang, co-founder of Salus Security and author of the research paper, enabling ZK functionality within Solidity may remove the need for layer-2 blockchains, such as zero-knowledge rollups. 
"A lot of DeFi activity remains on Ethereum L-1, and less so on L-2s," Tang told Blockworks. "If we can use computational optimization to enable ZK technology on Solidity, we would be able to reduce gas fees on Ethereum itself significantly."
This may allow transaction activity to be concentrated on Ethereum rather than its disparate L-2 ecosystems, Tang explained.
There are existing technical barriers to introducing zk-SNARKs to Ethereum, however. 
For example, Solidity is currently single-threaded in nature, meaning that it executes one transaction at a time. It will be important, therefore, to find ways to introduce multithreading to Ethereum. 
Further, to enable zk-SNARKs to operate effectively and securely on the network, it will be necessary to ensure it is auditable. 
By nature, ZK technology relies on provers to send accurate proofs to third-party verifiers without revealing the information of the statement, meaning there would be additional storage requirements at the verification stage. 
Absent these barriers, Tang's research indicates Zk-SNARKs on Solidity could enhance privacy and improve MEV resistance by enabling private transactions and voting on existing Ethereum projects. Fast-tracking the verification process would enhance the performance of the blockchain as a whole.
This research, if pursued, would be entirely open-source, enabling further development and contribution by the Solidity community, Tang said.
He hopes that his research will be noticed by venture capitalists in the crypto community so that his team can continue working towards making its findings a reality. 
Interview with Tang was conducted in Mandarin. Quotes in this article have been translated from Mandarin to English.
---
Don't miss the next big story – join our free daily newsletter.