Franklin Templeton Exec: Crypto Asset Class Has 'Thematic Tailwinds'
Fund group with nearly $1.5 trillion assets waiting for the right time to offer crypto-related ETFs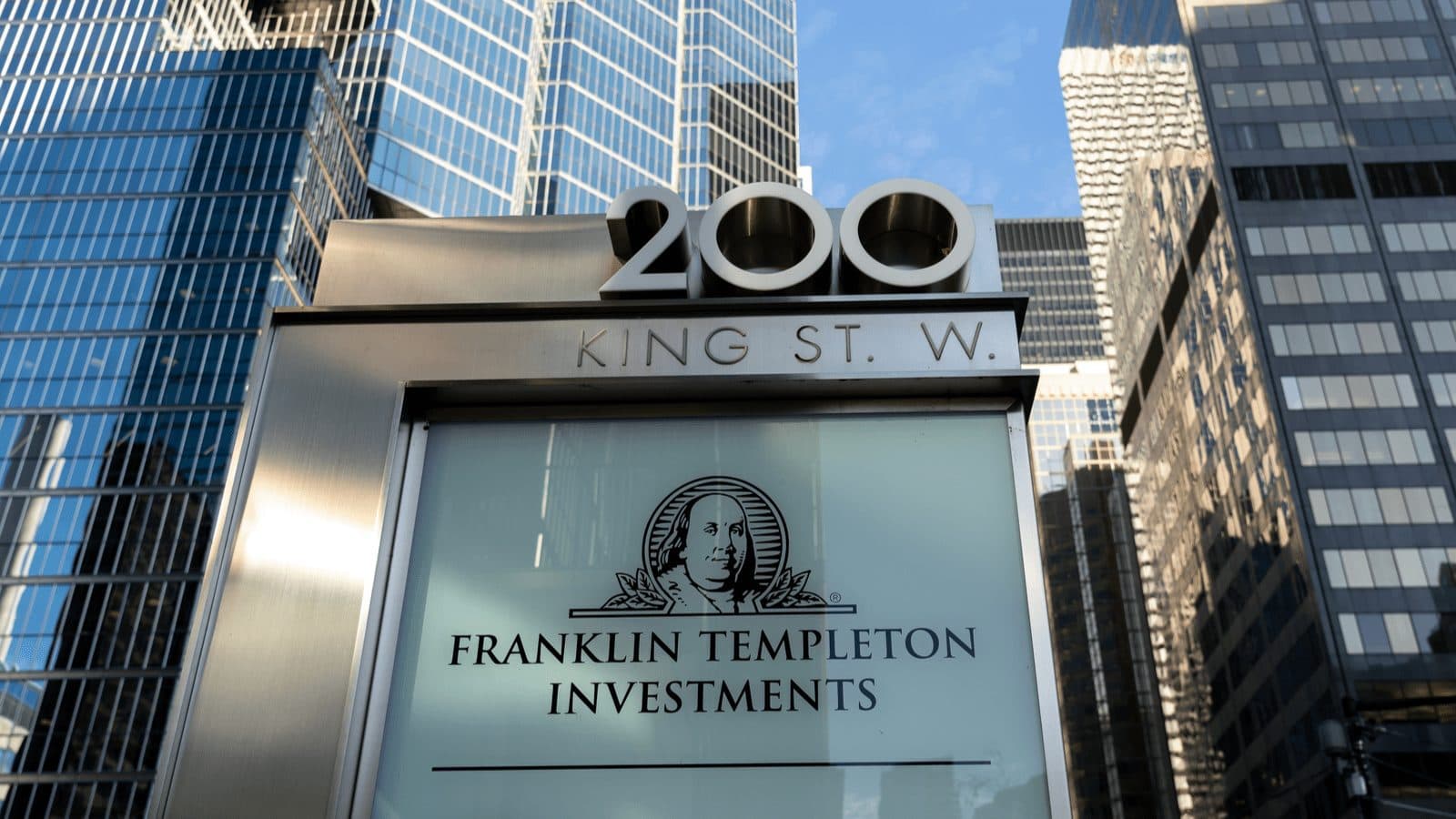 key takeaways
Franklin Templeton expects to offer crypto products "when the regulatory landscape provides that opportunity," firm's head of digital assets says
The company recently completed fundraising for its first blockchain-focused venture capital fund
Though Franklin Templeton is bullish on crypto as an asset class, the asset manager is seeking more regulatory clarity before offering ETFs focused on the segment. 
The San Mateo, California-based company managed roughly $1.45 trillion in assets, as of April 30, and has clients in more than 150 countries.
"Franklin Templeton understands that cryptocurrencies represent various tokenomics of blockchain and distributed ledger technology systems," Roger Bayston, Franklin's head of digital assets, told Blockworks.
The firm has 55 ETFs trading in the US with combined assets of nearly $1.7 billion, according to ETF.com. Bayston said Franklin Templeton is monitoring regulations around ETFs and considering that delivery mechanism for providing clients exposure to important blockchain investment strategies. 
Though competing asset managers, such as BlackRock and Fidelity, recently launched ETFs focused on blockchain technologies, Franklin Templeton is still mulling the right time for an entrance. 
"We expect to provide quality products when the regulatory landscape provides that opportunity for investors," Bayston said.
LinkedIn job postings from last week indicate that Franklin Templeton is seeking an investment research analyst to join its crypto asset management team. 
The analyst would cover assets such as bitcoin and ether, develop and maintain valuation models and keep executives informed of protocol regulatory, staking and business opportunities, according to the posting. They would also help develop and manage new products in the cryptoasset space.
The firm did not comment on other crypto-related roles that it could seek to fill. 
Other involvement in crypto
Franklin Templeton revealed in a regulatory filing in September that it was prepping a venture capital fund focused on the blockchain space. The document indicated that the firm had so far raised $10 million for the fund and was looking to raise an additional $10 million before launching. 
Bayston confirmed that the company recently completed fundraising for the fund but did not comment about the fund's specifics, such as its final size. 
"Franklin Templeton is active in projects all across the lifecycle of blockchains, ranging from investment activity at the early stages where new protocols and companies building on those protocols are being built, to offering advice on various portfolio constructions of more mature and more widely adopted blockchains," he said. 
The fund group's parent company made a strategic investment in crypto separately managed account platform Eaglebrook Advisors in April.
Roger Paradiso, Franklin Templeton's head of product solutions, said in a statement at the time that the firm would look to bring advised solutions within the asset class to its partner firms, advisors and clients.
---
Get the day's top crypto news and insights delivered to your email every evening. Subscribe to Blockworks' free newsletter now.
Want alpha sent directly to your inbox? Get degen trade ideas, governance updates, token performance, can't-miss tweets and more from Blockworks Research's Daily Debrief.
Can't wait? Get our news the fastest way possible. Join us on Telegram and follow us on Google News.
---