The biggest winners from the FTX fiasco? The lawyers, says Santos
FTX unwind will be an "absolute fiesta of grift," says Dialectic's Zurrer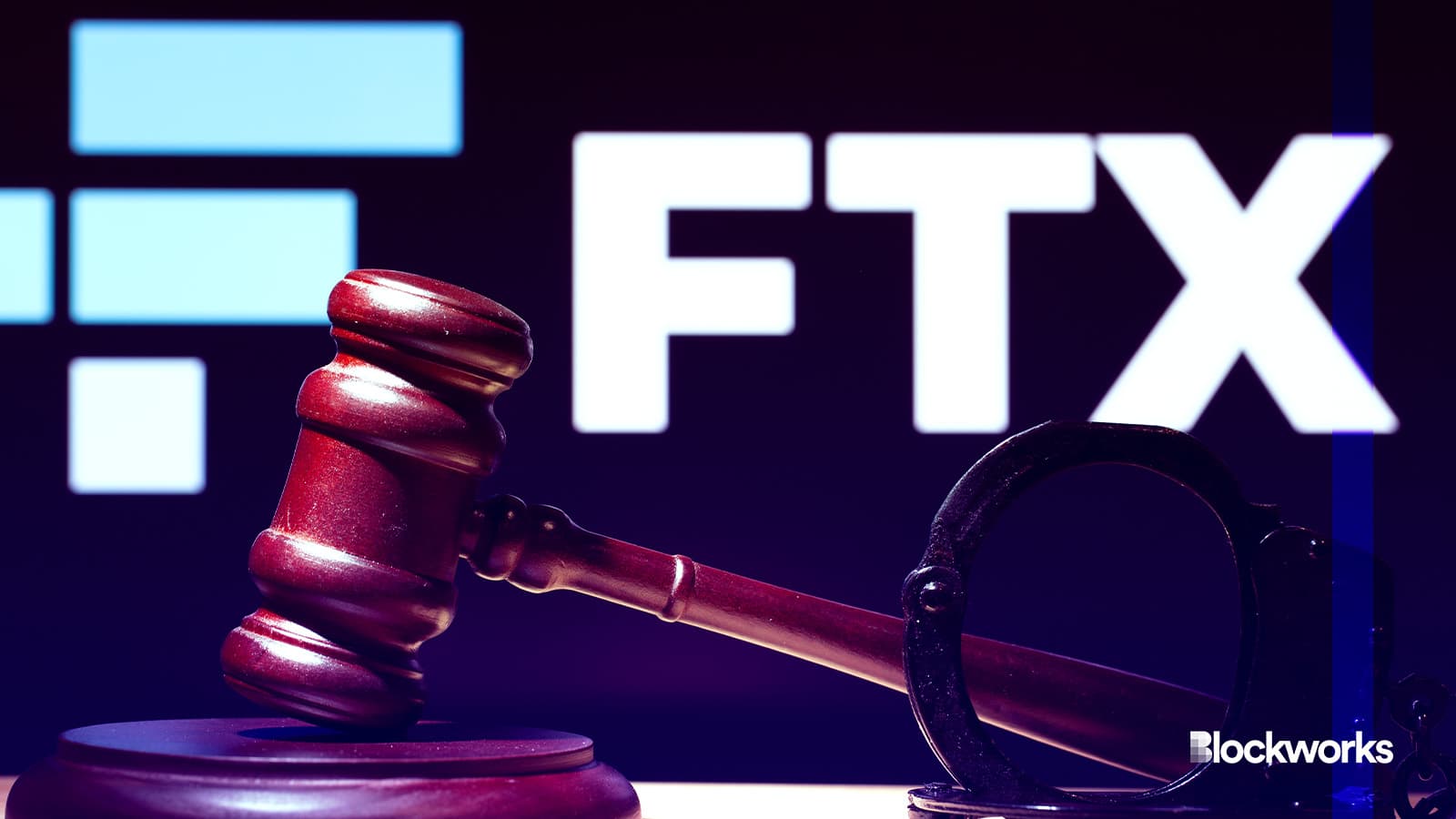 Potashev Aleksandr/Shutterstock modified by Blockworks
The FTX collapse was an unmitigated disaster for everyone involved, from retail normies buying their first Sats to capital allocators with significant exposure to the doomed platform.
For investors big and small, recovery from such bankruptcies can be a long and arduous process, Ryan Zurrer says. So instead of waiting for a resolution that could be years away, a creditor can immediately take a claim at a potentially lower value than the future payout. Such a claim only recovers a portion of lost funds, with current offers running around 40 cents on the dollar, according to Zurrer.
On the Empire podcast (Spotify/Apple), the Dialectic and Vine Ventures founder wonders aloud if it's better to take the claim now and hope for a better return on future investments than to take the actual payout that could be handed down in two or three years.
"Or," he asks, "do you stay patient — and now you're an indirect owner of Anthropic, hoping for that to have a hundred billion dollar payout — and then you get made whole?"
"It's kind of wild how Anthropic came out of left field" and could potentially make creditors whole, Delphi Digital co-founder Tom Shaughnessy says. He adds that he'd rather take the 40 cent claim and put it into liquid crypto today.
It's not just for the money, Shaughnessy says, but for the betterment of his mental well-being that he would so so. "I just wouldn't want to mentally have to wake up every day for the next two or three years wondering what my payout is going to be."
"It would just kill my energy and mental state," he says.
Angel investor Santiago Santos says the right approach to the problem all depends on the type of person involved. "Some people are just not good at managing their portfolio," he says.
Soon after the FTX collapse, creditor claims traded at only eight cents to the dollar, Santos says, adding that "a lot of people picked them up."
On the other hand, Santos notes that savvy and sophisticated players well-versed in litigation finance might prefer to wait things out and see where the dust settles. "They're looking at the book. They're looking at the investments. They feel fairly comfortable."
Lawyers win big no matter what
Having said that, Santos admits that he, too, would take the claim at 40 cents. "I have more confidence in my ability to outperform and manage my own capital," he says. 
"What worries me here the most is the people that always win in this process is the lawyers. They are charging an arm and a leg."
Read more: Sam Bankman-Fried scores rare victory in Singh cross-examination
If the process drags out for years, the continuously mounting expenses could significantly diminish the final payout to creditors, Santos says. He expects things to get "more complicated," adding he is "not confident [that] lawyers understand key management better than people that have been in the space for longer."
"I worry about their ability to really custody these assets [and] put them in a safe spot. So, for all of those structural reasons, I'd rather take the money."
Zurrer warns, "as much as FTX was an all time grift, the unwind is going to be just an absolute fiesta of grift, and these lawyers are just skinning the thing."
Santos replies, "Conferences and crypto lawyers have been the most profitable, highest enterprises in the industry."
---
Don't miss the next big story – join our free daily newsletter.