Circle Yield Reduced to Zero, Gemini Earn Paused as Genesis Contagion Spreads
Genesis powered yield platforms across the crypto industry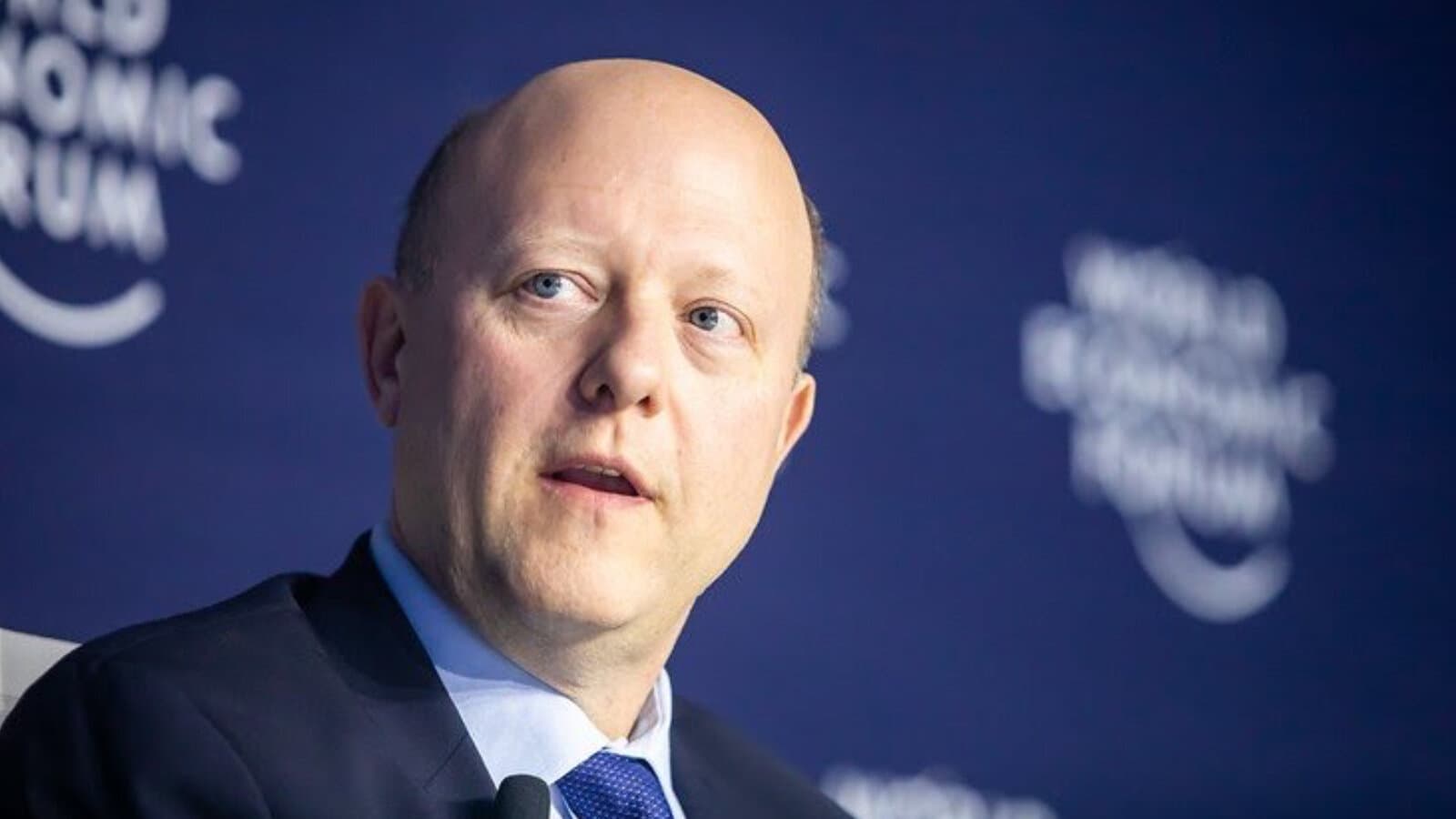 Circle CEO Jeremy Allaire | Source: World Economic Forum
Circle, Gemini and Luno are among major crypto companies with exposure to digital currency prime broker Genesis, which has halted customer redemptions and new loan originations within its lending division as the fallout of FTX's collapse continues.
Genesis partnered with Luno in August 2020, saying at the time it would enable interest-bearing products customized for the Luno community. 
Luno had previously taken steps to ensure that customers can retain access to Savings Wallet funds in the event withdrawals from Genesis are not possible, a spokesperson said.
"Because of that, all Savings Wallet funds are now on the Luno platform," the representative said. "All customers will retain full access to their cryptocurrency held in all Luno wallets, including the Savings Wallet."
Hut 8 Mining said in January 2021 that it opened a Bitcoin Yield Account in partnership with Genesis's lending business, called Genesis Global Capital. But the crypto miner concluded its yield program earlier this year, a spokesperson said.
"We have no direct exposure to Genesis," the representative told Blockworks. "We previously had 1,000 bitcoin in a yield program with the company, but recalled it in May and added it to the rest of our stack, which sits in cold storage."
Bitcoin IRA — a company allowing clients to purchase crypto for their retirement accounts — unveiled an interest-earning program offered through Genesis in February 2021. The company said the program would provide interest rates as high as 6% annually on cash and crypto holdings using the company's self-directed retirement platform.
Bitcoin IRA co-founder Chris Kline told Blockworks in an email that during this year's second quarter, "as a precautionary measure and based on our own market assessment and risk management," his company ended support for the program.
"We have no exposure to Genesis Lending and do not offer, or participate in, any crypto lending programs on our platform," Kline added.
Genesis tweeted its decision to temporarily suspend withdrawals and new loan originations Wednesday.  
"This decision was made in response to the extreme market dislocation and loss of industry confidence caused by the FTX implosion," the company said.
Genesis executives explained the situation to institutional clients on a call Wednesday morning, according to a source familiar with the matter. Another source last week told Blockworks that Genesis was "functionally insolvent." Sources were granted anonymity to discuss sensitive business dealings.
Circle Yield powered by Genesis' credit operations
Circle and Genesis parent Digital Currency Group signed a $25 million deal in 2020, aimed at accelerating global adoption of USDC in mainstream finance.
As part of the strategic partnership, Genesis would help Circle add new USDC yield and lending services. The idea was to allow companies to generate "strong positive yield" on their own USDC holdings, as well as those of their customers. 
Circle wrote in a blog that Genesis would help provide access to USDC-based credit for businesses and merchants relying on USDC for treasury operations and business payments. The services were pegged to go online in late 2020, and Circle's terms and conditions states that Circle's Bermuda-based subsidiary had entered lending agreements with "one or more" institutional borrowers, including Genesis. Circle repaid the $25 million back to Genesis in June.
Circle listed 0.25% annual percentage yield (APY) on its yield product on Tuesday, per an internet archive. Today, that figure has been reduced to 0%.
"Circle chose to change the yield from 0.25% yield to 0% before Genesis closed their credit lines," a spokesperson told Blockworks.
"Circle Yield has historically been driven by demand to borrow in crypto capital markets. As the macroeconomic environment has shifted, there is a much lower appetite to borrow with over-collateralized loans, which has driven USDC yields in CeFi and DeFi down to 0% to 0.5%."
Gemini Earn withdrawals paused
Cryptocurrency exchange Gemini is another major industry player to announce issues as the Genesis contagion spreads.
Its Gemini Earn product has paused withdrawals, and the exchange released a statement noting that "We are aware that Genesis Global Capital, LLC (Genesis) — the lending partner of the Earn program — has paused withdrawals and will not be able to meet customer redemptions within the service-level agreement (SLA) of 5 business days."
However, the exchange also noted that other products and services are unaffected, stating that "Gemini is a full-reserve exchange and custodian. All customer funds held on the Gemini exchange are held 1:1 and available for withdrawal at any time."
Crypto lender Ledn clarified in a statement issued via Twitter that it has moved assets away from Genesis: "When Ledn first began, Genesis was our primary lending partner. Over time, we have reduced concentration risk through the diversification of our list of borrowers. As of October 2022, Ledn no longer has any active lending relationship with Genesis."
Article updated with statements from Circle, Hut 8, Bitcoin IRA.
---
Don't miss the next big story – join our free daily newsletter.