Helium Mobile a 'mass market product' that 'hides the crypto bits,' CEO says
Helium Foundation CEO Abhay Kumar details the Helium Mobile platform as an example of a crypto-based product with mass market appeal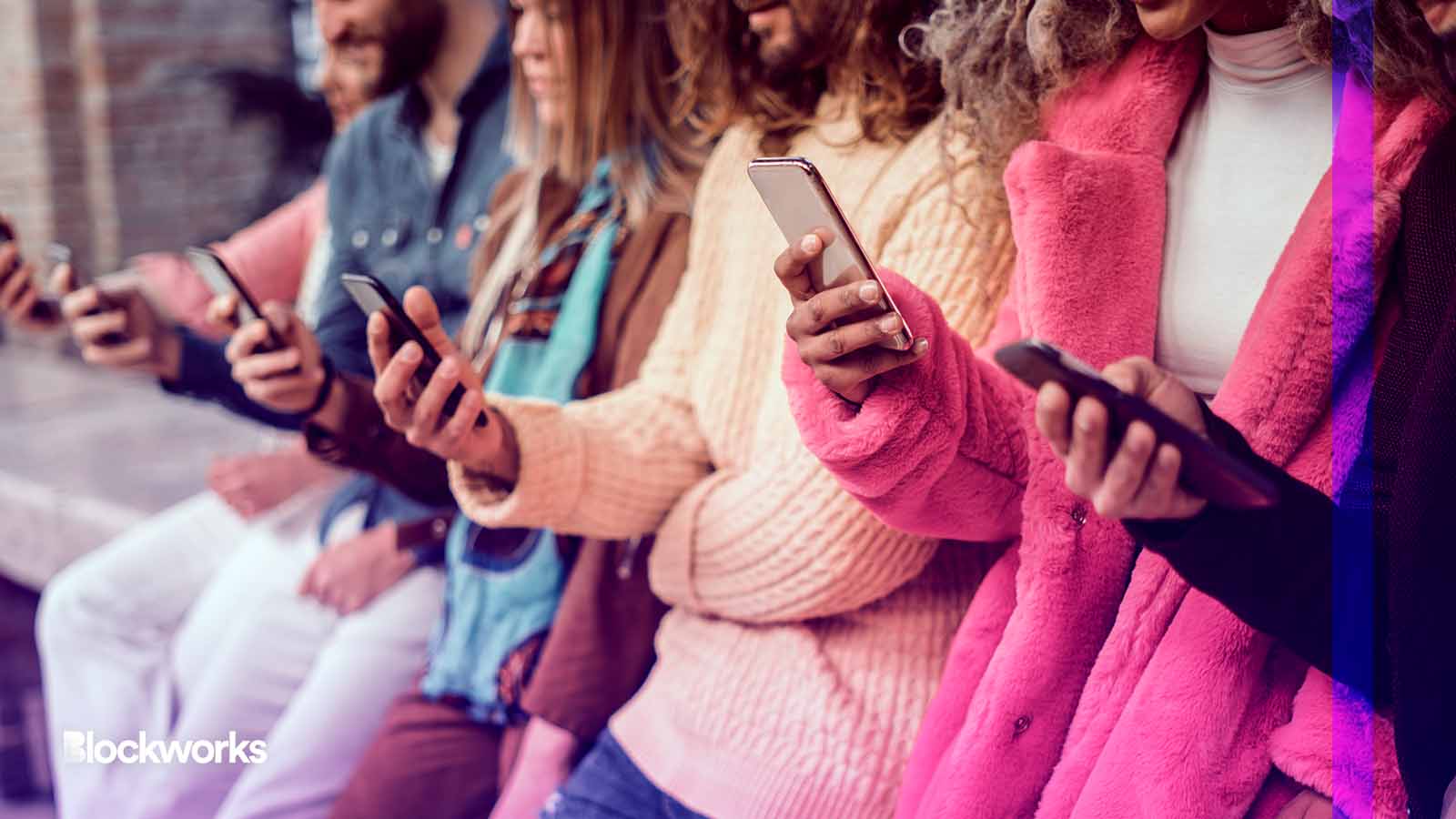 Lomb/Shutterstock modified by Blockworks
The average mobile phone user might not be into crypto, but that doesn't mean they can't benefit from the technology — even if they don't know they're using it.
Helium Foundation CEO Abhay Kumar details the Helium Mobile platform as an example of a crypto-based product with mass market appeal. On the Lightspeed podcast (Spotify/Apple), he explains that the service aims to be "a better kind of carrier."
The carrier is building a "mass market product," he explains, with an aim to improve privacy and provide a better customer experience at a lower cost. 
But Kumar asserts that the developers aren't building a "crypto product," per se. "The crypto part is an interesting thing and it actually enables their business long-term," he says, "but you know, they want to be able to serve regular humans."
"They want to serve my mom," he says, having onboarded his mother to the service a few months ago. "She doesn't live in the country," he explains, "so whenever she comes and visits, she pays Verizon some ludicrous amount for a prepaid plan."
"I said, 'No, this is ridiculous. Here's a $5 a month plan. Just keep it.'"
Read more: For $5 a month, crypto now has your cell plan covered
His mother didn't need to use any sort of cryptocurrency, Kumar explains, adding that she set up the account on her laptop and then installed the corresponding app on her phone. "The app is the thing that hides the wallet," he says, "and that's something that they've done, I think, really well, which is that the app is a wallet."
"They hide the crypto bits," he says, "unless you want to experience those crypto bits."
One of those "crypto bits" that can be enabled, Kumar explains, is called "discovery mapping."  
Users can opt into discovery mapping to earn rewards for sharing their location. This enables Helium Mobile to gain a better understanding of where subscribers are using the network. 
Unlike traditional carriers, Kumar says, subscribers are not automatically opted in to sharing location data by default. "Contrast this from a typical ISP that is 100 percent selling all of your usage data," he says.
Building out globally
Kumar describes the launch of the $5 per month plan in Miami. He explains that the goal is to build "very dense coverage in the area to prove out this business model, so that they can then move to the next one, and the next one, and the next one."
The concept isn't limited to the United States, he says. Helium Mobile launched with the radio protocol, CBRS (Citizens Broadband Radio Service), which allows "regular human beings" to set up radios anywhere, Kumar explains. 
"WiFi is the other option," Kumar says. A network of WiFi hotspots will soon be added to the network, he says. "We're in this really awesome time," he says, "with eSIMs being very, very easy to install on our phones and WiFi offload actually working at scale."
"You could build a carrier anywhere in the world. In fact, any individual or any brand could actually build their own carrier," he says.
Kumar imagines a near future where the Helium network can serve users in remote locations that lack internet access. He cites an example of a Native American reservation in Nebraska, where the cost to bring network fiber into homes is "about $50,000 per household."
"That is atrocious," he says. "This is in the age where we have Starlink and we have pretty cheap WiFi routers. Let's build the network there." 
"That was my initial thought when I heard that," he says. "How do I deploy a bunch of Starlink radios, a bunch of Helium WiFi hotspots — and give a bunch of people some eSIMs and let them have their own self-sovereign network?"
"That's what I want to see in the world."
"We're spending so much money on infrastructure to trench through desert and put fiber through desert and forests and mountains," he says, acknowledging the expensive efforts are for a good cause. "I believe every single human on this Earth should have broadband internet."
"But the way that we're getting there seems incredibly inefficient," he says. "There's better ways to get there."
---
Don't miss the next big story – join our free daily newsletter.