India's Muddy Stance on Bitcoin Causes Confusion
Conflicting messages out of India about how the country's authorities would treat digital assets are all about keeping the rupee buoyant.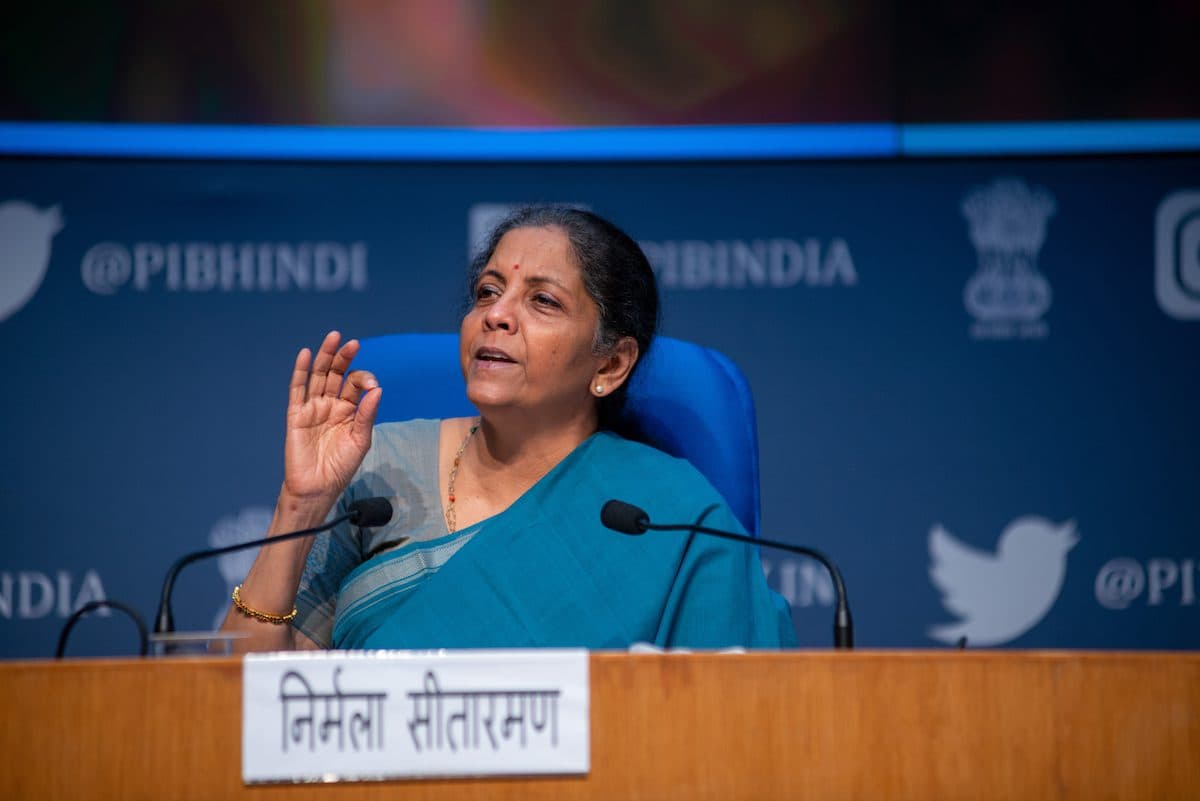 Indian Finance Minister Nirmala Sitharaman, Source: Shutterstock
key takeaways
Contradictory comments from government sources gives traders and investors muddy picture of bitcoin's future in India
While India is looking to curb crypto due to capital flight and terror financing concerns, it's also working on implementing a CBDC
Throughout Monday, conflicting messages came out of India about how the country's authorities would treat digital assets.
Reuters, citing anonymous government officials, reported the government will "propose a law banning cryptocurrencies, fining anyone trading in the country or even holding such digital assets." But later in the day the government appeared to backtrack on these comments with India's Minister of Finance saying the country will still have a "window" for bitcoin. 
Mixed messages
Looking at the mixed messaging coming from India's government on the topic of bitcoin, one would be forgiven if they thought it hasn't made up its mind about the future of the digital asset in the country. But one mobile payments executive that spent a decade in-country says it's all about keeping the rupee buoyant. 
"Indians have long sought steady stores of value in gold and other assets. [Digital assets] such as bitcoin have become substitutes for savings accounts and gold stores," said Harold Montgomery, the former CEO of Indian mobile payments company Money on Mobile. "Most Indian citizens understand that the rupee has lost tremendous purchasing power relative to other currencies over time. Allowing citizens to exit the rupee and buy bitcoin for example, will further erode the value of the rupee."
Citizen's fears over currency debasement have led to a prior run on gold, and Montgomery explained that gold ownership is heavily restricted in the country to the point where people buy high-end jewelry as a proxy.
Montgomery also says that "deep concerns" over terrorist financing — India faces a persistent terror threat often sponsored by groups in neighbouring Pakistan — is another reason why elements in the Indian government are pushing for a bitcoin ban. 
Backtracking on bitcoin
"From our side, we are very clear that we are not shutting all options. We will allow certain windows for people to do experiments on the blockchain, bitcoins or cryptocurrency," Finance Minister Nirmala Sitharaman said in the Crypto India interview. "We are not going to shut it off."
In an earlier interview with CNBC, Sitharaman said that "a very calibrated position taken" will be taken into consideration when a bill on the topic is presented to the country's parliament in the coming weeks. 
The initial position India was set to take, as reported by Reuters, would be more strict than the legal standing bitcoin has in China. Despite banning trading platforms, ICOs, and discouraging mining, holding bitcoin is not illegal in China and the country's courts have recognized it as property. 
This isn't the first time authorities have moved to ban digital assets in India. In 2018 authorities ordered a nationwide ban on digital assets trading, however this was overturned in 2020 by a Supreme Court ruling. 
"When you have efficient tools to provide transparency and more efficiently monitor for risks, regulators and the industry can all work together with more trust that investors are safe," added Chen Arad, COO at blockchain data provider Solidus Labs. Arad says that the adoption of digital assets is no longer a "binary choice" but rather one about best practices and risk mitigation. 
Skepticism on CBDCs
One of the experiments Sitharaman alluded to is the creation of a digital Rupee in the form of a central bank digital currency, which the Reserve Bank of India, the country's central bank, has been exploring. 
Montgomery explained that this has been in the works since 2015. "There are huge benefits to be gained from a digital Rupee, but the RBI will control it from start to finish," he told Blockworks.
In a recent report published by the RBI, the bank presented mixed messages on the strengths and weaknesses of a Indian CBDC. 
"[CBDCs] can promote financial inclusion by direct benefit fiscal transfer, pumping central bank 'helicopter money' and even direct public consumption to a select basket of goods and services to increase aggregate demand and social welfare," the RBI said in its report.

But all this comes at the cost of a strong commercial banking sector. 
"CBDC is, however, not an unmixed blessing – it poses a risk of disintermediation of the banking system, more so if the commercial banking system is perceived to be fragile," it also said in the report.