Magic Eden Cuts 15% of Staff, Takes 'Hard Look' at Restructuring
The NFT marketplace is attempting to shore up its team which would comprise "certain types of new skills and expertise"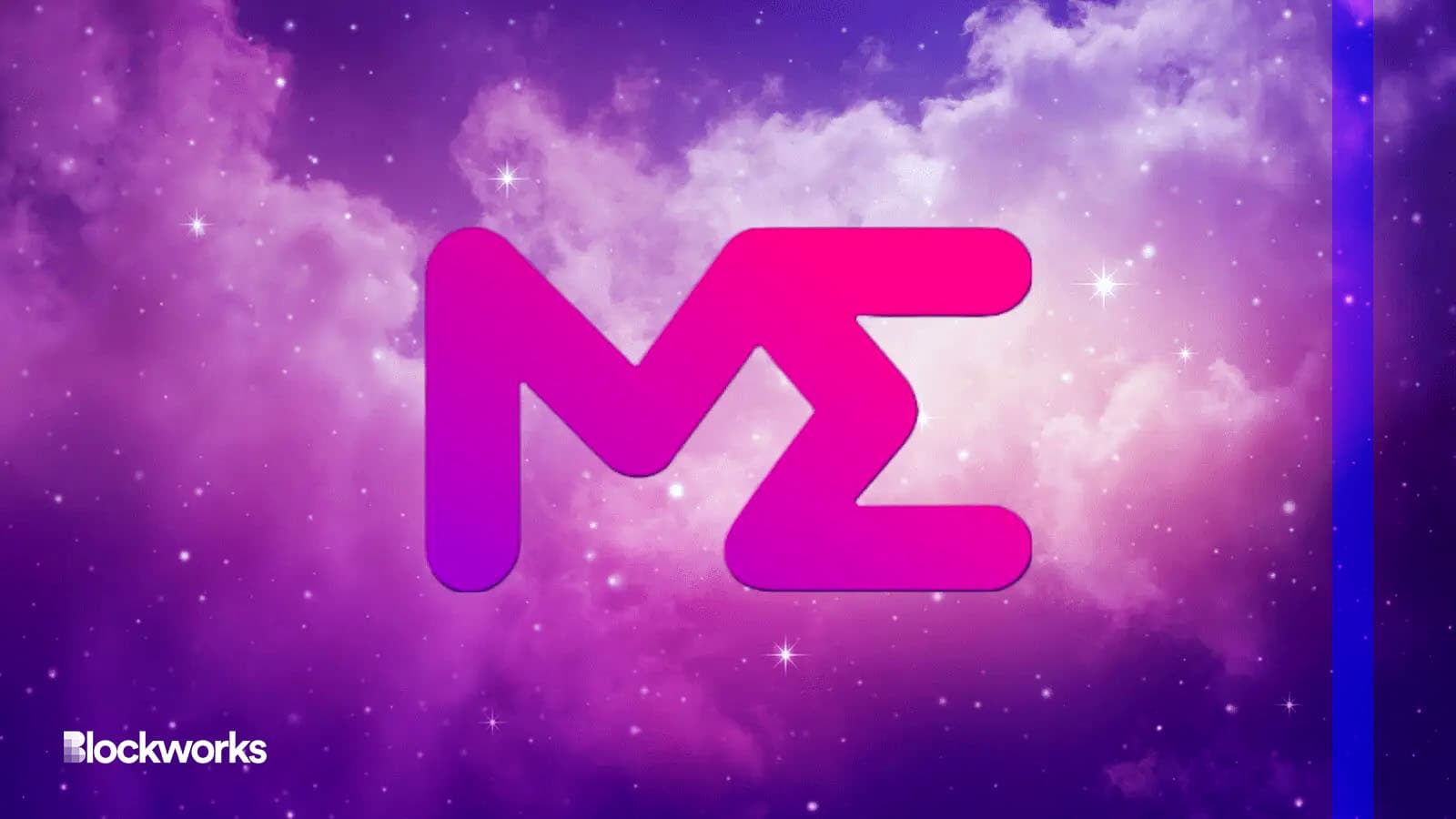 Source: Magic Eden, modified by Blockworks
NFT marketplace Magic Eden said Monday it would axe roughly 15% of its staff as part of its company-wide restructuring efforts this year.
Out of 144 employees, 22 will be let go, CEO and co-founder Jack Lu said in a statement via a company blog post.
Lu also said in order for the company to meet its goals this year, its team should comprise certain types of new skills and expertise without "losing momentum."
"[The employees] have supported us through challenges and dedicated their time and efforts to help Magic Eden get from 0 to 1," Lu said. "This decision takes nothing away from their talent, commitment and hard work."
Those heading for the exit are to receive two months' worth of severance pay, removal of Magic Eden's one-year vesting period and an extended one-year exercise period.
Six months of additional healthcare coverage, a one-year subscription to mental health non-profit Headspace, as well as free career coaching and job placement services, are also to be provided to those affected.
It comes as NFT sales activity slumped at the end of last year following a general decline in digital asset interest. Though volumes have begun to recover, NFT collectors continue to comprise a fraction of the overall market.
In a bid to meet newly developed challenges, including costly overheads, Magic Eden is having to take a "hard look" at what structure and roles are needed, the post reads.
"The company remains strongly capitalized with a long runway even in today's bear market," Lu said. "Many of our products are entering new stages of growth and we will make it our utmost priority to support these products with the strongest teams."
Some of the industry's crypto firms began to unwind their ambitious growth plans last year, which first kicked off during the run-up in investor demand toward the end of 2020. That has also translated into further layoffs this year.
In January, the industry shed a further 2,806 jobs — up 330% from December — which included Coinbase's decision to axe 950 staff and reduce operational costs by 25%.
Magic Eden got its start on Solana, but subsequently branched out to Ethereum and Polygon as part of a long-term multichain strategy.
---
Don't miss the next big story – join our free daily newsletter.
Follow Sam Bankman-Fried's trial with the latest news from the courtroom.