Not 'Enough Value' Left To Repay Celsius Customers
The cryptocurrencies of many customers now belongs to Celsius' bankruptcy estate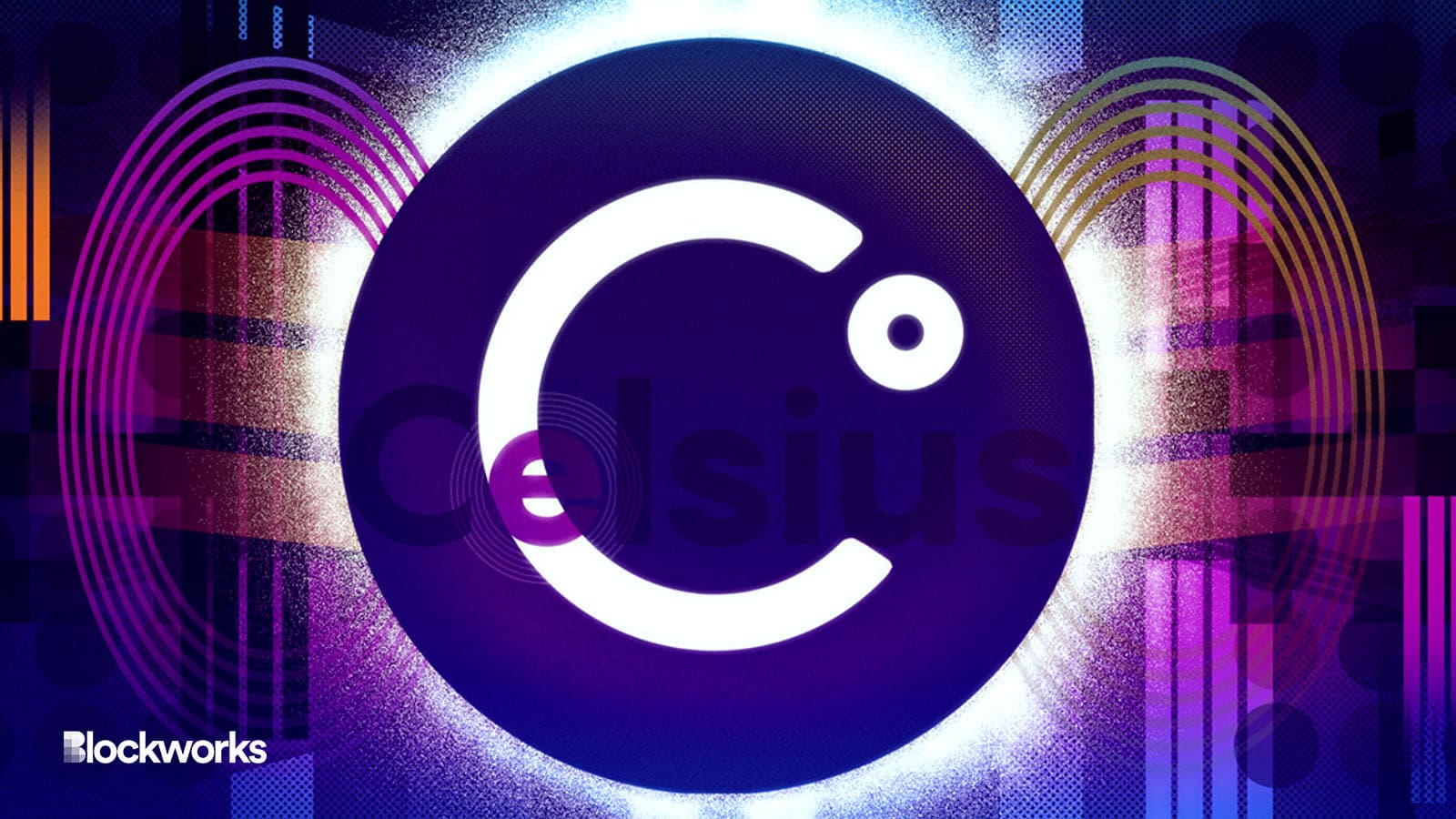 Blockworks exclusive art by Axel Rangel modified by Blockworks
Celsius Network owns the tokens customers deposited into its interest-bearing accounts before the lender went under, a federal bankruptcy judge ruled Wednesday.
When Celsius filed for bankruptcy, it had about 600,000 accounts in the company's highest yield-bearing cryptocurrency products. 
As of July 2022, such accounts totaled a scant $4.2 million, according to the filing. 
The cryptoassets held in the accounts are now the property of the bankruptcy estate, the judge ruled. Former investors who were hoping to get their funds back have Celsius' terms and conditions to blame, the judge said. 
"Based on Celsius's unambiguous Terms of Use, and subject to any reserved defenses, that when the cryptocurrency assets…were deposited in Earn Accounts, the cryptocurrency assets became Celsius's property; and the cryptocurrency assets remaining in the Earn Accounts on the Petition Date became property of the Debtors' bankruptcy estates," Wednesday's court filing read. 
Since launching its digital asset earn program, Celsius cycled through eight different versions of its terms of services — a prerequisite for customers to invest via the yield-bearing strategies. 
All included language that clarified Celsius owned the accounts' underlying cryptoassets, including stablecoins.
Account holders have, as a result, been designated unsecured creditors of Celsius. Bankruptcy proceedings, in general, give precedent to secured creditors in terms of recouping frozen funds and associated assets. 
The filing referred to "equality of distribution" present in US bankruptcy law in outlining the related rationale. 
"There simply will not be enough value available to repay all [Celsius customers] in full," the filing said. 
Celsius creditors have expressed concern that Celsius has commingled assets between its yield-bearing accounts and its custodial services, as well as entities similar to the latter.  
In sum, determining who is owed what will be challenging, according to the filing. 
The filing comes one day after bitcoin miner Core Scientific said it would be shutting down rigs associated with Celsius on Tuesday. The move came after a federal bankruptcy judge ruled the miner was not obligated to fulfill its contractual obligations.
---
Don't miss the next big story – join our free daily newsletter.
Follow Sam Bankman-Fried's trial with the latest news from the courtroom.