Podcast: How to Invest In Tech Waves | Legendary VC Bill Tai
Jason Yanowitz and Santiago Roel Santos sit with Bill Tai and talk spotting tech early trends in tech and the exponential growth of crypto and its online communities.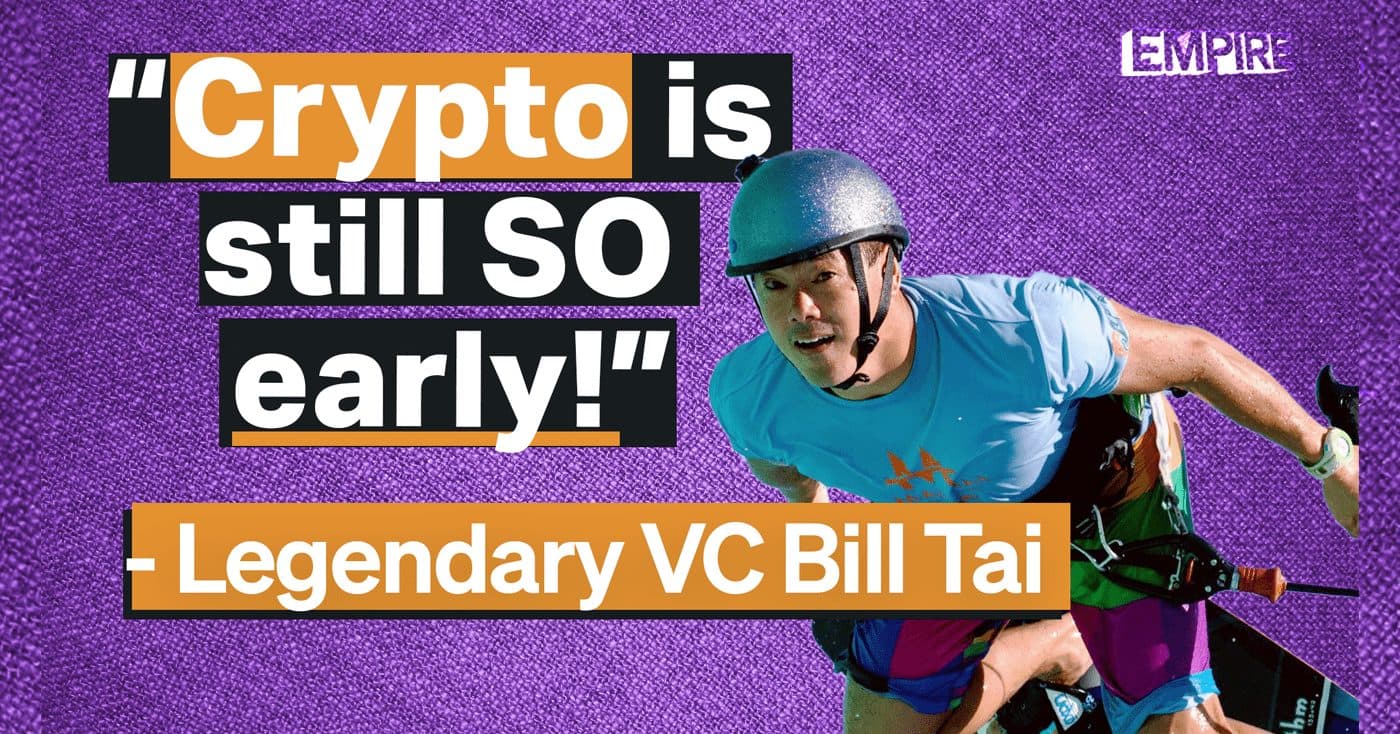 In the latest episode of Empire, Blockworks' co-founder Jason Yanowitz and co-host Santiago Roel Santos are joined by legendary VC investor Bill Tai.
Bill has successfully funded 20 startups that wen't on to IPO. Zoom, Canva, Dapper Labs, Twitter & Wish.com are just a handful of companies Bill was among the first investors in.
Due to Bill's ability to spot key technology trends at major inflection points, we invited him on the show to discuss the exponential growth of technology, crypto vs the early days of the internet, creating new digital economies, online communities, and DAOs.
Plus, listen in to get their thoughts on:
Creating moats in crypto
How Bill got involved in crypto
and so much more!
Check out what they had to say in the video below. 👇
About the show
Empire is a twice-a-week show. On Thursdays, Jason interviews crypto industry movers and shakers to talk about their struggles, bold moves and tough decisions. Friday's weekly round-up episodes feature co-host, Santiago Roel Santos and cover the top news from the past week.
For any NPR or Guy Raz fans out there, you can think of Empire as a How I Built This for the bitcoin and crypto industry.
Subscribe to Empire today on Apple or Spotify. Watch episodes on YouTube.
---
Get the day's top crypto news and insights delivered to your inbox every evening. Subscribe to Blockworks' free newsletter now.
---