Podcast: How To Survive A Bear Market | Olaf Carlson-Wee
Olaf Carlson-Wee discusses the market crash, what's next and his crypto investment thesis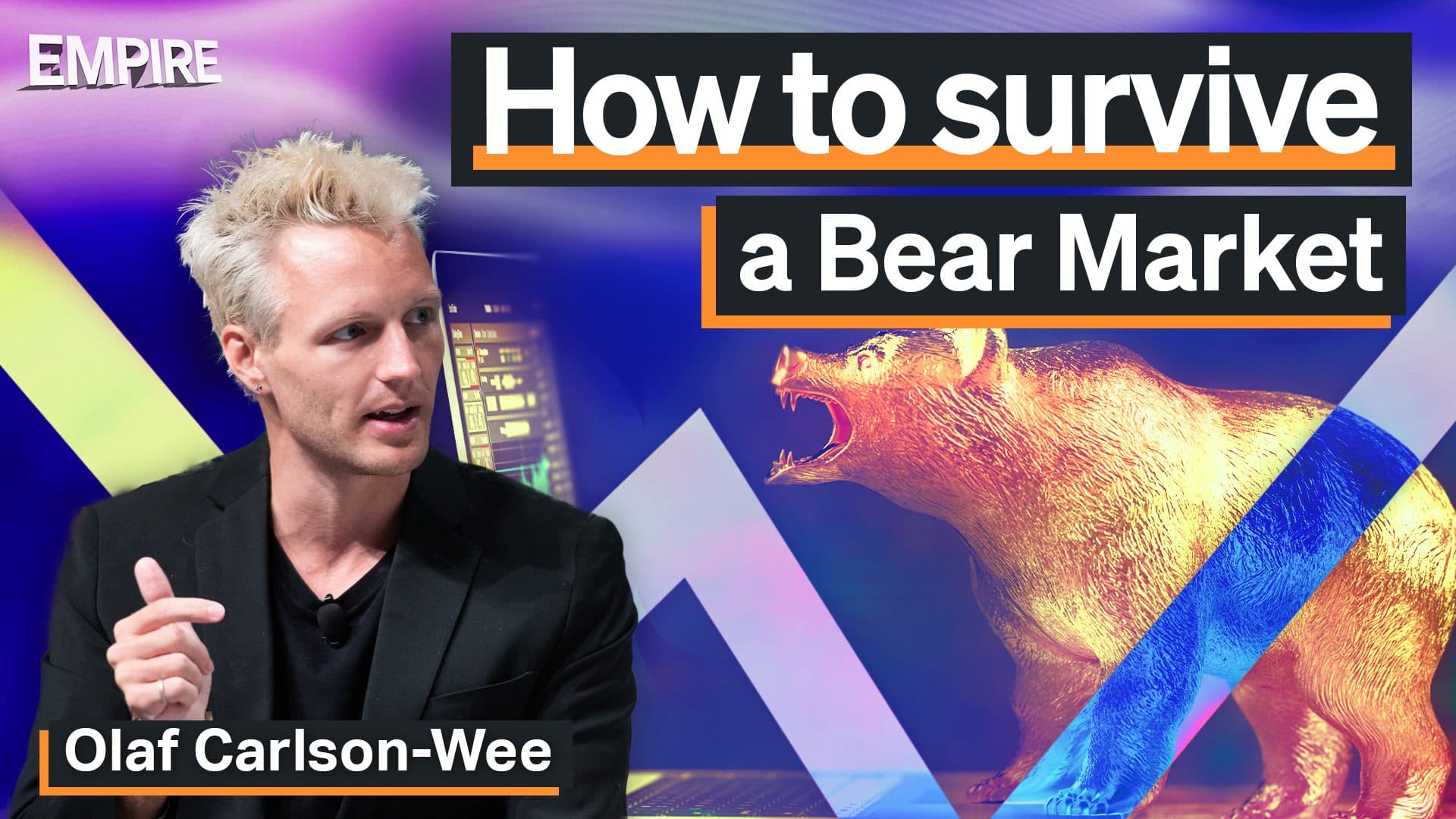 On today's episode of Empire, Olaf Carlson-Wee, Coinbase's first employee and founder of Polychain, joins Jason and Santiago to discuss his views on the state of crypto.
Olaf Carlson-Wee reflects on crypto's cycles and reoccurring themes and how they relates to the UST meltdown and today's bear market. We then dive into Olaf's investment philosophy, exploring his thoughts on the multichain future and what assets will accrue value. You'll also hear Olaf's unique take on the "one reason" DAOs should exist.
Don't miss this fantastic episode with one of the most interesting and successful OGs in crypto.
Plus, hear more on:
UST's fate and algo stablecoins
The market outlook
Layer-1 vs layer-2 blockchains

And so much more!
Check out what they had to say in the video below.👇
About the show
"Empire" is a twice-a-week show where we share the real crypto stories that aren't heard elsewhere. On Mondays, Jason and Santiago Santos interview crypto industry movers and shakers to talk about their struggles, bold moves and tough decisions. Finish off the week with Friday's weekly roundup episode that covers the top news and narratives of the week.
For any NPR or Guy Raz fans out there, you can think of "Empire" as a "How I Built This" for the bitcoin and crypto industry.
Subscribe to "Empire" today on Apple or Spotify. Watch episodes on YouTube.
---
Get the day's top crypto news and insights delivered to your email every evening. Subscribe to Blockworks' free newsletter now.
Want alpha sent directly to your inbox? Get degen trade ideas, governance updates, token performance, can't-miss tweets and more from Blockworks Research's Daily Debrief.
Can't wait? Get our news the fastest way possible. Join us on Telegram and follow us on Google News.
---