Putin Amends Law To Broaden Russia's Crypto Payments Ban
Russia bans security tokens, utility tokens and NFTs as forms of payment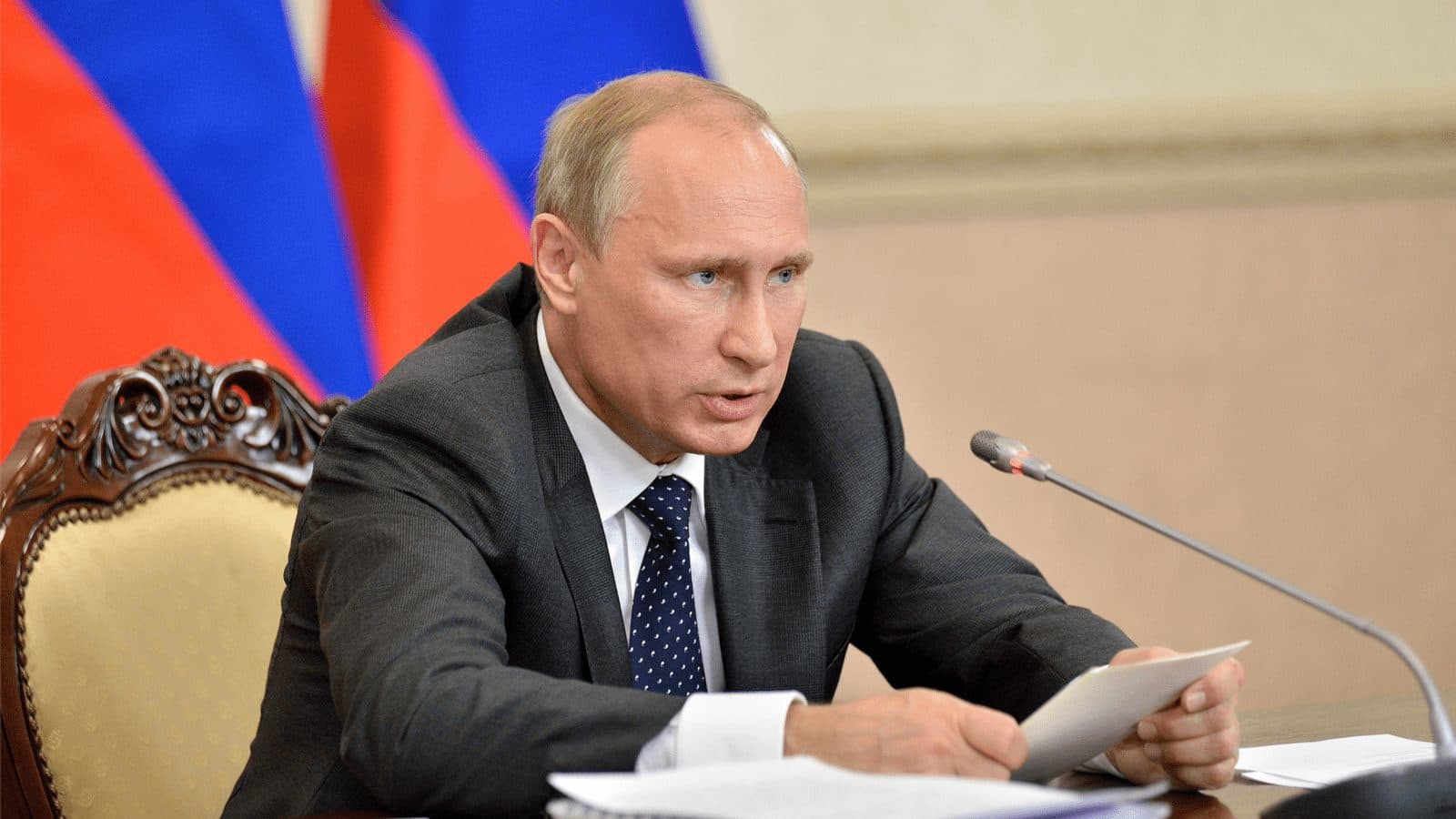 Russian President Vladimir Putin | Source: Shutterstock
key takeaways
Previous cryptocurrency regulation was "not enough," according to Russian legislators
The amended law will prevent workarounds of existing crypto payment restrictions
Russian President Vladimir Putin signed a bill on Thursday amending the country's existing ban on cryptocurrency payments to specify additional types of tokens.
The amendment — submitted by ​​Anatoly Aksakov, a member of the Russian State Duma, on June 7 — will prohibit the use of any security tokens, utility tokens and non-fungible tokens (NFTs) as forms of payment for goods and services in the country.
According to Russian media group RBC, group legislators decided that the existing ban — which has been active since January 2021 — was not enough, as it only prevented individuals and entities from using "payment tokens." 
The amended law aims to prevent workarounds of existing crypto payment restrictions.
Following strict sanctions imposed on Russia following its invasion of Ukraine, Reuters reported in May that Russia's central bank had plans to allow the use of cryptocurrencies for international payments within the context of global trade. 
Major exchanges have complied with US sanctions, freezing accounts of sanctioned users. Most recently, Binance closed the accounts of a handful of individuals with family ties to top Russian officials.
Russia is also working on system improvements to identify participants of blockchain transactions, according to Reuters. Blockchains such as Bitcoin record transactions on a transparent, immutable ledger, but the individual identities of wallet holders are pseudonymous, making it difficult to monitor. 
While Moscow has been open to regulating digital assets, the Bank of Russia has previously floated a total ban on trading and mining, citing financial stability concerns. The central bank reportedly claimed in May that crypto's threat to the country's finances had decreased, as Russian banks had enough foreign currency moving forward.
In any case, Putin's new amendment suggests there are no plans for the country to relax its digital currency regulations — at least for now.
---
Don't miss the next big story – join our free daily newsletter.