'Gone Rogue': Rebase Co-Founder Accused of Stealing Funds by Alleged Business Partner
Gagacki claims Bella Hadid did not pursue another partnership after Edmond Truong made "defamatory statements"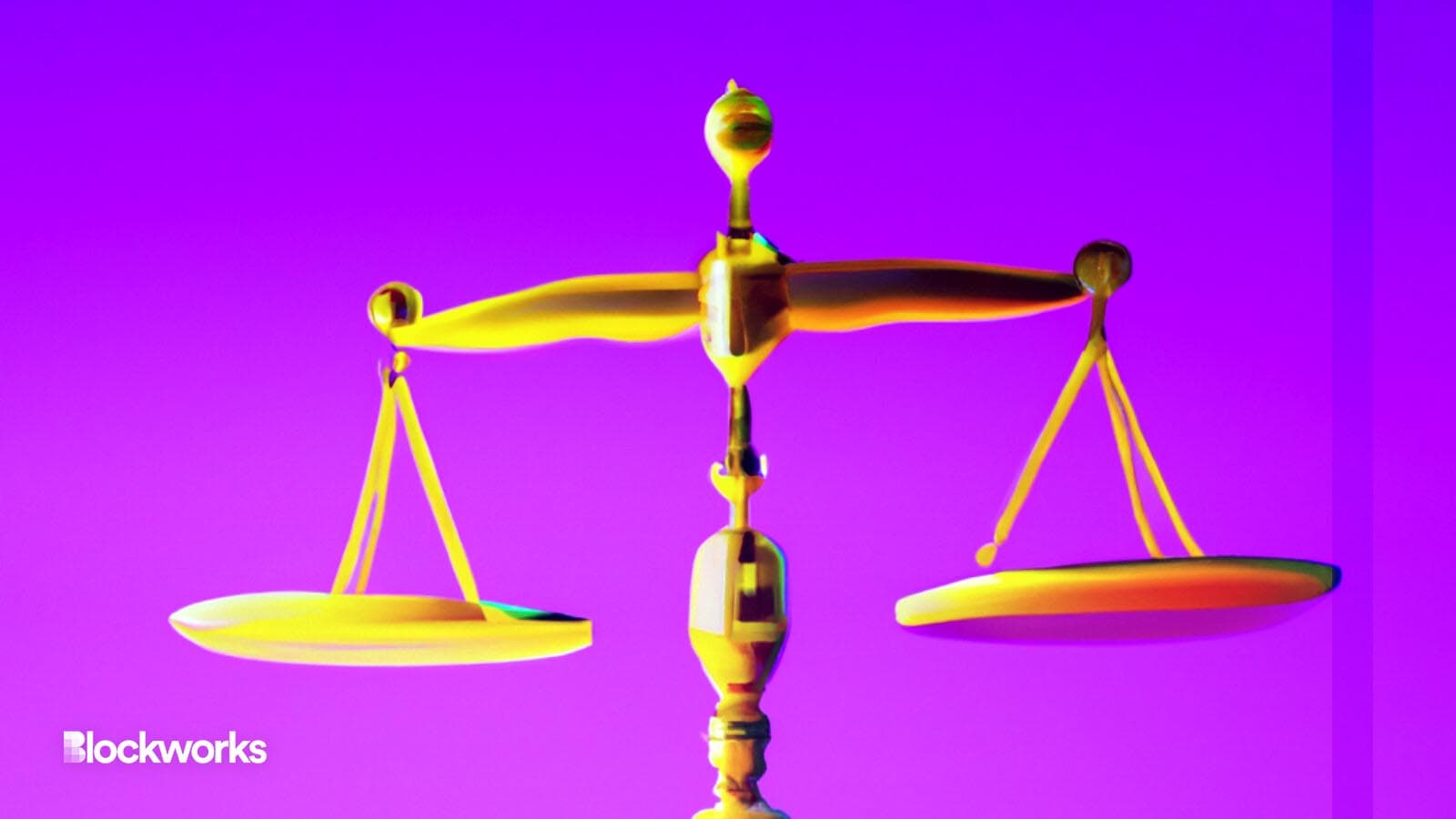 DALL-E modified by Blockworks
Rebase co-founder Edmond Truong is being accused of going "rogue," stealing millions of dollars from a joint wallet, making "defamatory statements,' and breaking a deal with alleged former business partner Krzysztof Gagacki.
The lawsuit alleges that Gagacki is owed damages of up to $77 million.
In the filing, Gagacki claims that he and Truong entered into an "oral and written" agreement in October 2021 to "start a joint venture centered around building and releasing the Rebase app…[the] app would, in part, promote, create, mint, and sell NFTs in various locations throughout the world. It was also agreed by [Gagacki and Truong] that they would jointly reap all the monetary benefits from the Rebase app, including from the minting and sale of NFTs."
The two developed the Cy-B3lla project, which was an NFT project that minted and sold Bella Hadid NFTs through the Rebase app. The collaboration planned to release a total of 11,111 NFTs. The NFTs were 3D scans of Hadid's body. 
According to the filing, Gagacki owns the trademarks of Cy-B3lla and "REB4S3." Records held by the US Patent and Trademark Office show that the Cy-B3lla name is registered to Gagacki personally.
Gagacki also claims that "defamatory statements" were made by Truong, which led to Hadid declining further partnerships with Rebase and Gagacki. 
The suit claims that Truong "unilaterally and inexplicably transferred Rebase app funds totaling approximately $2,000,000 USD worth of cryptocurrency from a joint digital wallet to a new digital wallet without notice to or authorization" from Gagacki.  
Rebase has been backed by notable venture capitalists including DeFiance Capital, Animoca Brands and GenBlock Capital. According to the suit, the app is now worth $150 million based on its last round of venture capital funding.
Rebase's token is set to be listed on Arbitrum later this week according to an announcement made via Rebase's Twitter account on April 10. 
The Arbitrum deal is allegedly set to "increase the Rebase app's value" over the previous $150 million valuation, and Gagacki claims that he is "entitled to a share of the profits, losses, and the right to control the Rebase app venture." 
Gagacki also said that there are WhatsApp messages between Truong and himself where Truong "admits to…misconduct." 
"[Truong] strenuously denies the accusations made by Mr. Gagacki in his complaint, which lack merit and should not go forward," Truong's legal counsel, Edward Happt, told Blockworks in an email.
Rebase and Edmond Truong did not immediately respond to a request for comment.
Updated April 21, 2023 at 12:03 pm EST: Clarifies that the Hadid-Rebase collaboration planned to release 11,111 NFTs. An earlier version of this story stated that they had been released.
Updated April 21, 2023 at 4:45 pm EST: Included a statement from Truong's legal counsel.
---
Get the day's top crypto news and insights delivered to your email every evening. Subscribe to Blockworks' free newsletter now.
Want alpha sent directly to your inbox? Get degen trade ideas, governance updates, token performance, can't-miss tweets and more from Blockworks Research's Daily Debrief.
Can't wait? Get our news the fastest way possible. Join us on Telegram and follow us on Google News.
---