Heightened Recession Fears Mean Uphill Battle for Equities, Crypto
Two-year Treasurys now yield around 0.65% more than ten-year Treasurys, a trend that has preceded every recession from 1955 to 2018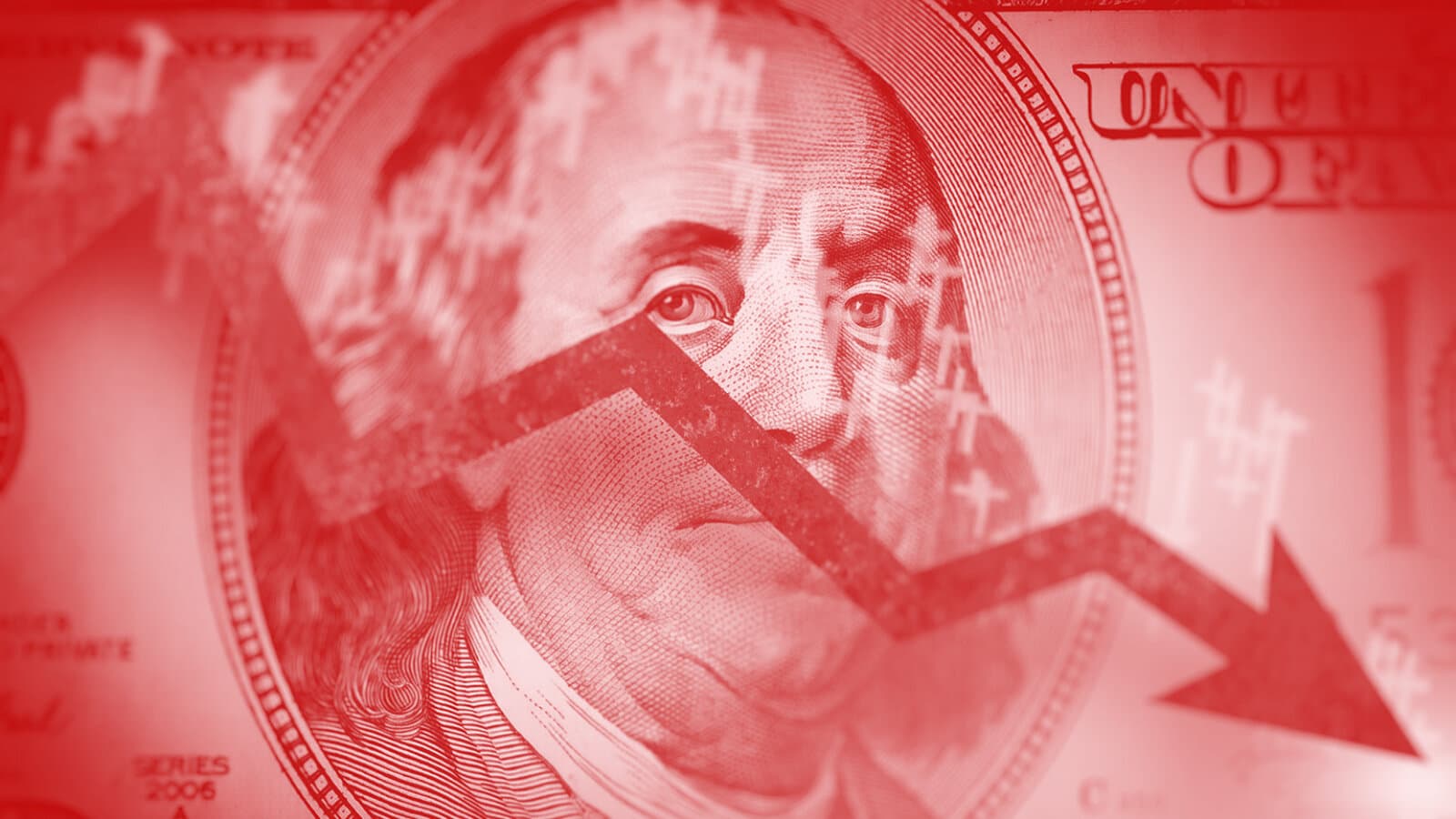 Morrowind/Shutterstock.com
As global economic outlooks for 2023 continue to call for higher interest rates and slowdowns in economic growth, equities and crypto are heading toward the end of the year deep in the red. 
Bitcoin, which recovered from its sub-$16,000 level early Tuesday, is currently down more than 66% year to date. Ether, similarly, is approaching a 70% decline since January 2022. Equities are also likely to end the year solidly lower, with the S&P 500 and Nasdaq Composite indexes currently 17% and 30% lower year to date, respectively.
"Bitcoin could continue to stabilize here if Wall Street rebounds, but that seems unlikely as this bear market for stocks has yet to bottom out," Edward Moya, senior market analyst at Oanda, said in a note Tuesday. "Bitcoin has support ahead of the $15,500 level but if that does not hold, technical selling could send prices toward the $13,500 region." 
Two-year Treasurys now yield around 0.65% more than ten-year Treasurys, according to data from the St. Louis Federal Reserve. A negative spread has historically been a leading indicator of a recession, analysts note. Every recession from 1955 to 2018 has been preceded by a negative spread between six months and two years before the recession occurred, according to data from YCharts. 
The current spread of -0.65% is the widest since 1981, DataTrek Research co-founder Nicolas Colas wrote in a note Tuesday. 
"The intellectual underpinning of 10s minus 2s being a recession indicator is that it compares Fed monetary policy (2-years) with the market's take on the neutral rate of interest (10-years)," Colas said. "A large gap, such as now, says policy is very restrictive and by a historically wide margin."
Based on how equities are currently standing though, traders are either betting that the US economy will fare well in a deep recession, and/or businesses are prepared to weather the storm, Colas added. 
Commercial banks are tightening their lending standards, making it more difficult for businesses and individuals to borrow money, according to an October survey from the Fed. Coupled with steep interest rate hikes from the central bank that show no sign of letting up, economists are calling for slower growth in the coming months. 
The Richmond Fed's regional surveys of business activity, released Tuesday, showed manufacturing activity continued to slow in November. Meanwhile, the composite manufacturing index stayed negative, the data showed. 
"The economy is clearly weakening here and inflation should continue to come down as wages and employment decline," Moya said.
---
Don't miss the next big story – join our free daily newsletter.