Sam Bankman-Fried took the stand, but it's really CEXs on trial
After Bankman-Fried's guilty verdict last week, CEXs have a target on their back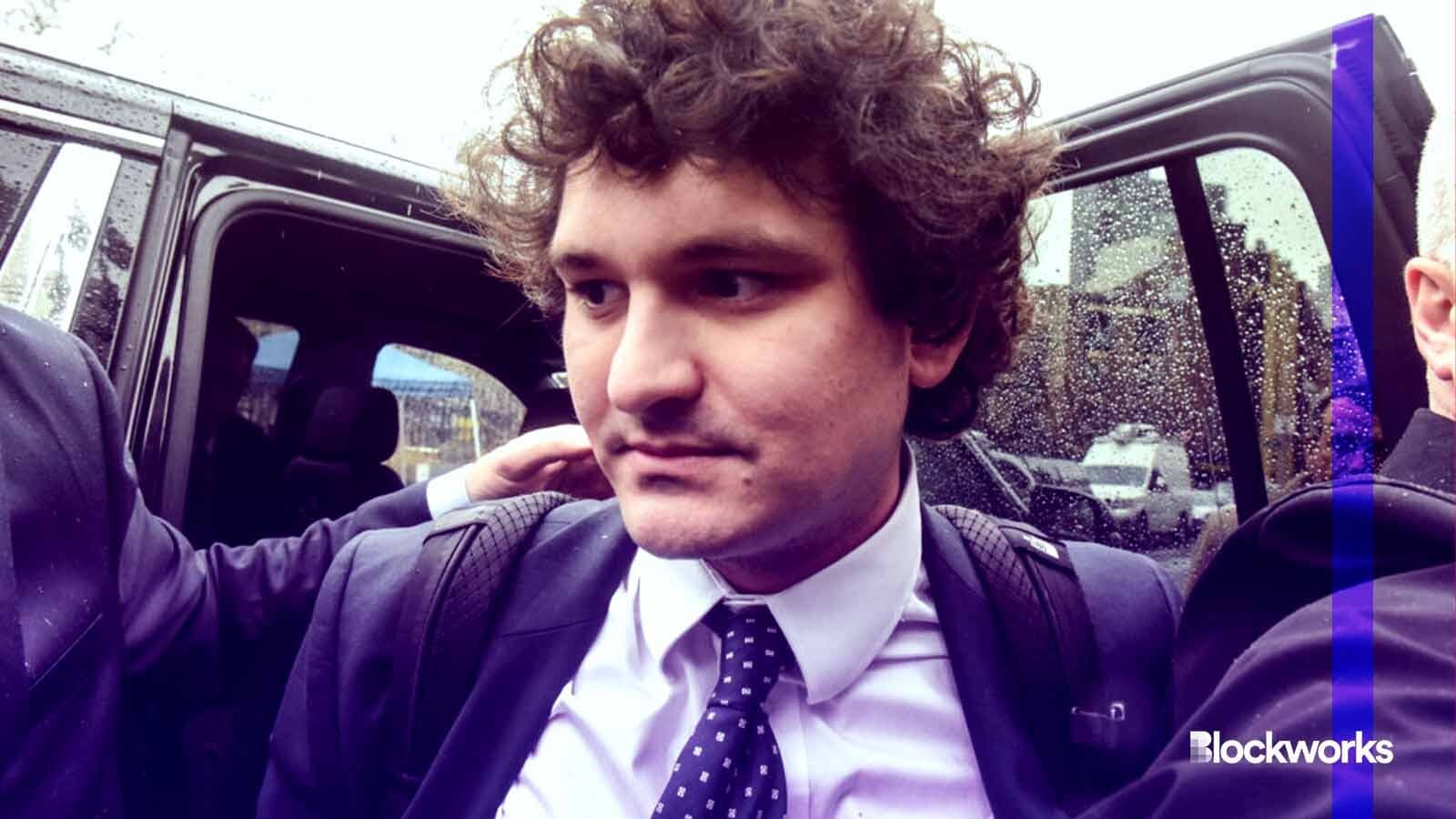 Getty modified by Blockworks
The founder of the world's formerly leading centralized exchange just underwent an excruciating courtroom dissection, ending with a guilty verdict. But this landmark trial also marks a pivotal moment for centralized crypto exchanges (CEXs) everywhere. 
As Sam Bankman-Fried, or SBF, as he's better known, took the stand last week in his trial for criminal misdeeds at FTX, CEXs everywhere are taking note. Very few CEXs have been run in a way that is as nearly corrupt and criminal as how Bankman-Fried ran FTX. But the general public, and even regulators, aren't necessarily noting the nuances. That means we've entered a new era for CEXs, one with new, higher expectations from a distrustful mainstream base. With the trial dominating headlines, we need to differentiate ourselves from FTX's terrible precedent more than ever.
A year ago, in the wake of FTX's alarmingly quick demise, major CEXs scrambled to grab a slice of the pie. Binance and Coinbase emerged as dominant forces through rapid expansion and growth. But while this approach secured short-term success, these large CEXs' continued dominance is bringing them heightened scrutiny and direct regulatory challenges in a multitude of jurisdictions. 
Whether from FTX or its would-be successors, other CEXs are learning that being too prominent paints a target on their back. Mindless expansion of one's own brand might not be the right move, especially while routes to gain licenses are few and far between. 
Amid this climate, CEXs are innovating.
Despite fears that the walls are closing in on CEXs, there is still room for growth and innovation for those willing to adapt.
CEXs are increasingly reading the room and shifting gears to reduce risks and diversify their income streams, like expansions via different business models. Instead of aggressively entering different markets with their own brand every time, alternatives like offering white label services and collaborating with local partners are gaining greater traction. With expert support on the ground from their local partners, CEXs can be more responsive to the ever-shifting regulatory landscape, which is now a mission-critical business priority. The white label approach also ensures steady cash flow through diverse revenue streams, rather than relying solely on trading fees on the brand's main platform.
Read more from our opinion section: Crypto will never escape SBF's shadow
CEXs are also looking to differentiate themselves with highly specific advantages, rather than trying to simply be the biggest in the world. For example, being able to maintain stable liquidity, especially when market activity is low, is an obvious advantage that will appeal to users and retain trader confidence. Trading bots are another growing area of competition among CEXs, in particular copy trading bots for CEXs focused on the retail crowd.
Perhaps top of everyone's list is elevating regulatory compliance wherever clear regulations have been rolled out. Heightened regulatory scrutiny is here to stay, meaning CEXs will need to gain licenses wherever relevant to indicate good faith operations, and stay on the right side of the law. 
CEXs are now exploring diverse options across different jurisdictions to ensure smooth crypto-fiat on-off ramps. This is perhaps one of the segment's most fiercely contested areas, with CEXs keeping their contacts as closely-held secrets, guarding the names of their partners. While arguably one the more boring (enterprise) sides of the cryptoverse, such partnerships will be a major battleground for CEXs in the coming years.
At this pivotal crossroads for CEXs, none will be taking SBF's path
The era of outsized personalities and mindless corporate governance (or lack thereof) are over for CEXs. Exchanges must recalibrate their strategies to not only ensure regulatory compliance, but also to explore more sustainable business models with diverse income streams and partner networks. 
There's now the risk of being too big to succeed. Scale draws scrutiny. Instead, CEXs should better position themselves to respond to local market changes swiftly, focus on maintaining liquidity and differentiate their offerings to build a reputable brand, not a bloated one.
The FTX trial, and in particular SBF's confirmed pariah status, marks a defining moment for CEXs. From this point on, we must adapt, innovate and collectively pave the way for a resilient and responsible future for crypto. Otherwise, we risk being listed together with the likes of FTX in the popular consciousness forevermore.
---
---
Don't miss the next big story – join our free daily newsletter.