What the SEC's Proposed 'Exchange' Definition Could Mean for DeFi
Legal challenges are likely imminent, as one lawyer argues the US securities regulator is "exceeding its statutory authorization"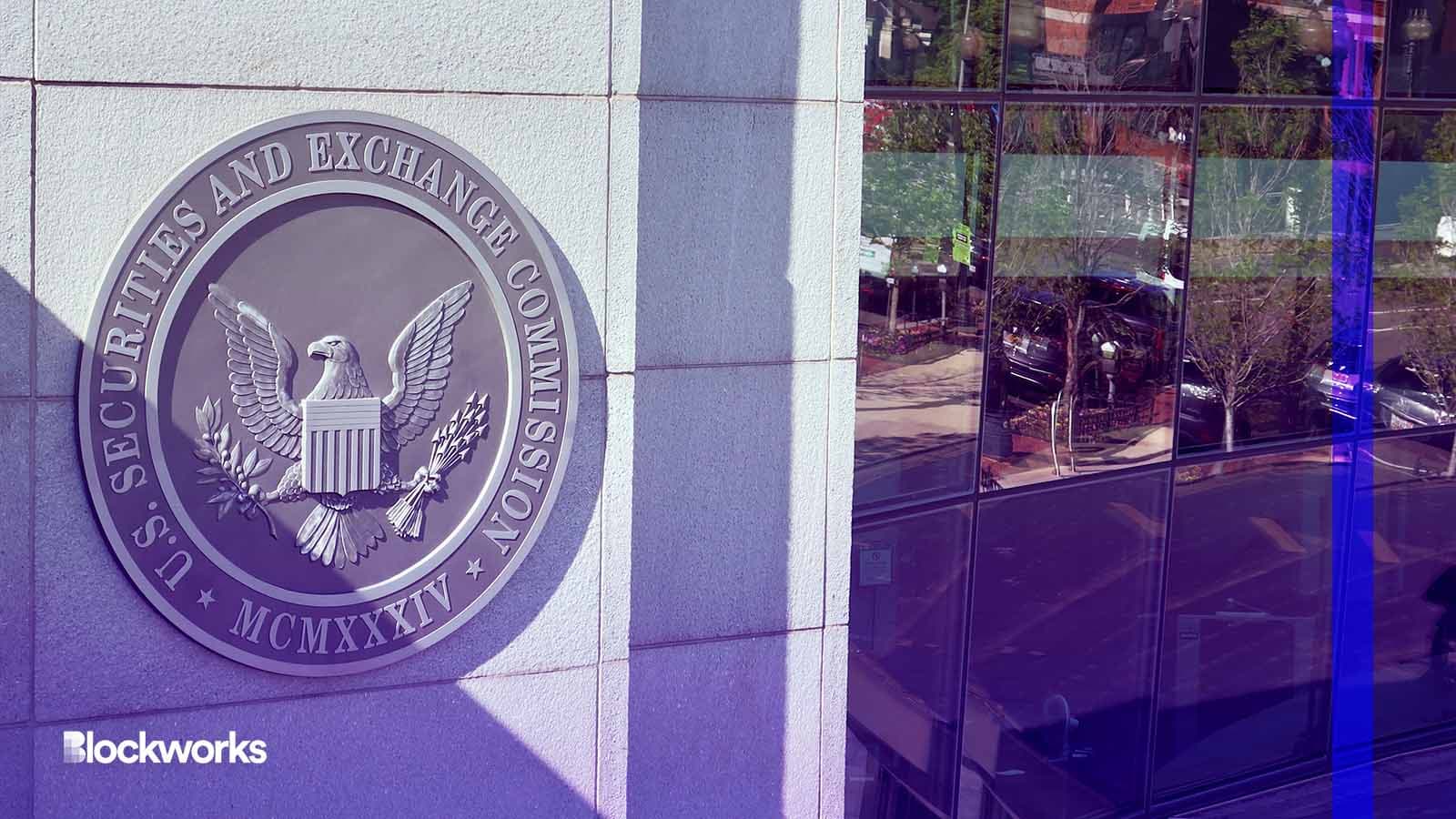 DCStockPhotography/Shutterstock modified by Blockworks
The SEC's proposal to expand the definition of an exchange would rattle the DeFi industry, but industry players are likely to strike back.
A crypto advocacy group and a securities-focused lawyer are among those saying the expanded definition could infringe on free speech, with the latter saying the US securities regulator could lose such a legal battle should an industry player bring one.  
The SEC's commission voted earlier this month to reopen the comment period — now set to expire on June 13 — on amendments that would alter the definition of an exchange.   
This move came after the SEC last year sought to update its definition of an exchange — under Rule 3b-16 — "to include systems that offer the use of non-firm trading interest and what we termed communication protocols to bring together buyers and sellers of securities," according to a statement by SEC Commissioner Caroline Crenshaw.  
Val Dahiya, an attorney at Perkins Coie and chair of the law firm's securities trading and markets practice, said the SEC is making clear it believes the current definition of 'exchange' applies to many crypto exchanges currently operating. 
This would apply to DeFi players too, she noted.
"The SEC's proposal to replace 'orders' with 'trading interest;' remove 'multiple' before 'buyers and sellers;' and add 'communication protocols' would meaningfully expand the SEC's ability to enforce registration requirements against DeFi protocols that perform the functions of securities exchanges," Dahiya said.  
Exchanges under the federal securities laws are self-regulatory organizations that are required to regulate trading and participants on their platforms, she added. 
"This appears fundamentally inconsistent with the decentralization point of DeFi, which will likely have a chilling effect on this emerging area," Dahiya said. 
A smart contract on a blockchain typically includes a user interface or website to bring together buyers and sellers, according to an SEC filing.
"If, for example, an organization deploys a smart contract that the organization cannot significantly alter or control but constitutes a marketplace for securities under existing Exchange Act Rule 3b-16 or Rule 3b-16, as proposed to be amended, then that organization would be an exchange and would be responsible for compliance with federal securities laws for that market place," it states. 
A legal challenge coming?
There is no way a DeFi protocol could comply with the existing requirements for regulated exchanges, according to J.W. Verret, counsel at Lawrence Law and associate professor of blockchain securities and corporate law at George Mason University.
"It's impossible, so Gary Gensler's position is effectively a position to simply destroy DeFi," he told Blockworks. "I don't think the SEC's position is going to be tenable. I think there will definitely be a legal challenge, and I think the odds are good that the legal challenge will succeed."
Protocols such as Uniswap, which use smart contracts to execute trades, would potentially fall under the SEC's proposed amended definition of an exchange. 
"Uniswap Labs will be submitting a detailed set of comments before the period closes that makes clear, among other things, that autonomous protocols are not exchanges," a Uniswap spokesperson told Blockworks in a statement. 
Crypto advocacy group Coin Center has already responded to the SEC's proposal.
Coin Center argued in an April 14 letter that the new definition would create "an inappropriately broad standard for registration" that would force software developers and technologists to self-censor — meaning it would be eligible for "a pre-enforcement challenge on First Amendment grounds."
The group included computer code in the letter, noting that the SEC's publishing of Coin Center's comments could bring together the buyers and sellers who might use the protocol.
"The SEC has, in similar contexts [in the] past, modified proposed rules to make them less restrictive as constitutional issues became apparent," Coin Center states. "The commission should do so again here."
The SEC declined to comment.
Verret noted that the SEC has lost freedom of speech cases before. 
The Supreme Court ruled, in the 1985 case Lowe v. Securities and Exchange Commission, for example, that the SEC could not stop a financial manager from publishing an investing newsletter just because its authors were not registered investment advisers.  
There's little difference between putting written code on internet hosting service Github or deploying it as a smart contract on Ethereum, Verret added. 
"They're both just global databases that can hold code, which is speech," he said. "So the SEC doesn't have statutory authorization to treat that as an exchange."
---
Don't miss the next big story – join our free daily newsletter.