It's not too late for the SEC to be the good guy
The SEC's piecemeal enforcement strategies underscore the need for a more predictable approach to regulating digital assets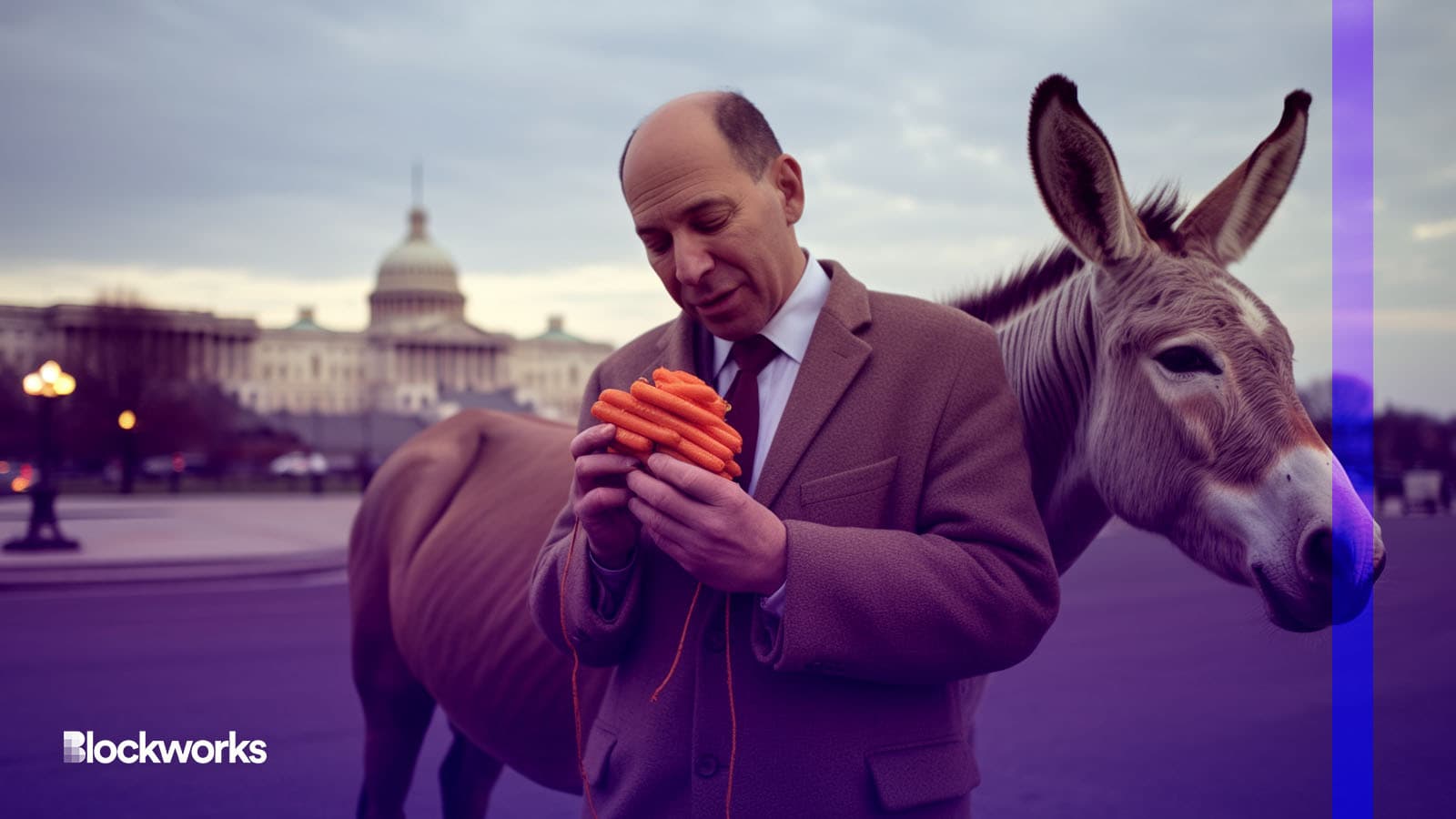 Midjourney modified by Blockworks
The 1929 crash motivated Congress to pass the nation's first national securities laws. The "dot-com" bubble's collapse from 2000 to 2002 ushered in the Sarbanes-Oxley Act. The 1987 "Black Monday" stock market crash prompted exchanges to adopt "circuit-breaker" rules addressing the collapse's direct causes.
But US agencies have not responded in kind to massive market events around cryptocurrencies. 
The failures around the Terra-Luna stablecoin ecosystem, the current market-wide "crypto winter," and FTX's implosion have not spurred sweeping US legislation. Instead, US regulators, especially within the Securities and Exchange Commission, have abruptly changed long-held positions. 
Since about December 2022, the SEC has been bringing actions alleging that digital assets constitute — and are subject to regulations around — securities. In January and February 2023 alone, the agency forced Kraken, Terraform Labs and Nexo to pay millions in fines over various services and offerings. And already this month, the SEC has already sued both Coinbase and Binance.US for securities violations.
The SEC doesn't have to proceed this way. 
Through "one-off" enforcement actions, the SEC is bringing more heat than light to crypto regulation. As one industry player, Coinbase, pointed out in a May 2023 court filing, there's an obvious alternative — issuing regulations through the notice-and-comment procedures under the Administrative Procedure Act (APA).  
Even worse, the SEC is pursuing "enforcement by regulation" amid jurisdictional fights among regulators over whether to define cryptocurrencies as "securities" — and whether the SEC even has enforcement authority over them. 
The commissioner of the Commodities and Futures Trading Commission, which believes cryptocurrencies should be regulated as "commodities," described the SEC's tactics as  "regulation by enforcement" in a recent statement. Adopting the SEC's tactics for its own purposes, the CFTC filed an action earlier this year against Binance, the world's largest cryptocurrency exchange, for running an unauthorized derivatives marketplace and failing to comply with anti-money laundering provisions.
While Congress could enact legislation for cryptocurrencies, there is no reason to think that it will any time soon. US legislators have introduced bills such as the Securities Clarity Act and the Token Taxonomy Act, but none are close to passage. 
No such bill is likely to survive a deeply divided Congress before the 2024 elections.
In the meantime, the SEC can and should act. However, it should not act through a series of confounding one-off regulatory actions. Instead, it should follow the exact notice-and-comment process Coinbase, through its lawsuit,  is seeking to compel the agency to follow.
How this would work is explained more below.
Exploring an alternative way to regulate crypto
In the United States, government agencies can regulate an industry in two ways. 
The first — which the SEC and, now, the CFTC are pursuing for cryptocurrencies — is by using current regulatory regimes and existing rules to define what is acceptable conduct in a new sector. 
Under this approach, an administrative agency can issue opinion letters, initiate investigations and commence enforcement actions under existing rules to penalize organizations. An agency can also force organizations into agreements that ensure they operate in line with the agency's preferred positions. 
With threats of sanctions and shutdowns lurking, many crypto organizations have worked with the SEC to ensure some certainty around their operations — even though the SEC has not secured this authority. 
It should not go unsaid that courts may undo all of the SEC's actions, either by rejecting the SEC's enforcement actions as ultra vires or by holding the digital assets the SEC is targeting are not securities.
The second regulation strategy — APA rulemaking — offers a more intuitive approach that other agencies have used for autonomous vehicle standards and other emerging issues. 
Under this approach, a federal agency will analyze the inner workings, customs and practices of a new sector in-depth, giving regulators a better understanding of that industry's emerging legal issues. The agency can then announce proposed rules for the industry and the public's feedback through a "notice-and-comment period," and later refine them with this feedback incorporated. 
This process can work quickly, too: The SEC could issue regulations on as little as 60-days notice — or even without notice at all, provided certain findings are made.
Coinbase notes in its petition that there have been more than 1,700 comments on the request for rulemaking it filed in July 2022. Such regulations could also adopt the format of any of the legislative proposals Congress is considering. Finally, such rulemaking could — and should — be done in parallel with CFTC rulemaking.
It remains to be seen whether the SEC's attempts to obtain regulatory authority over the industry via piecemeal regulatory action will succeed.
What is indisputable is that a well-thought-out, public and collaborative regulatory regime consistent with the APA is far superior to the SEC's "regulation-by-enforcement" approach. 
---
---
Don't miss the next big story – join our free daily newsletter.