Singapore's QCP Capital: 36K BTC May Be More Than a Blip
Money printing by the Fed's Open Market Committee and the People's Bank of China will test the thesis of bitcoin as an inflation hedge, says QCP Capital.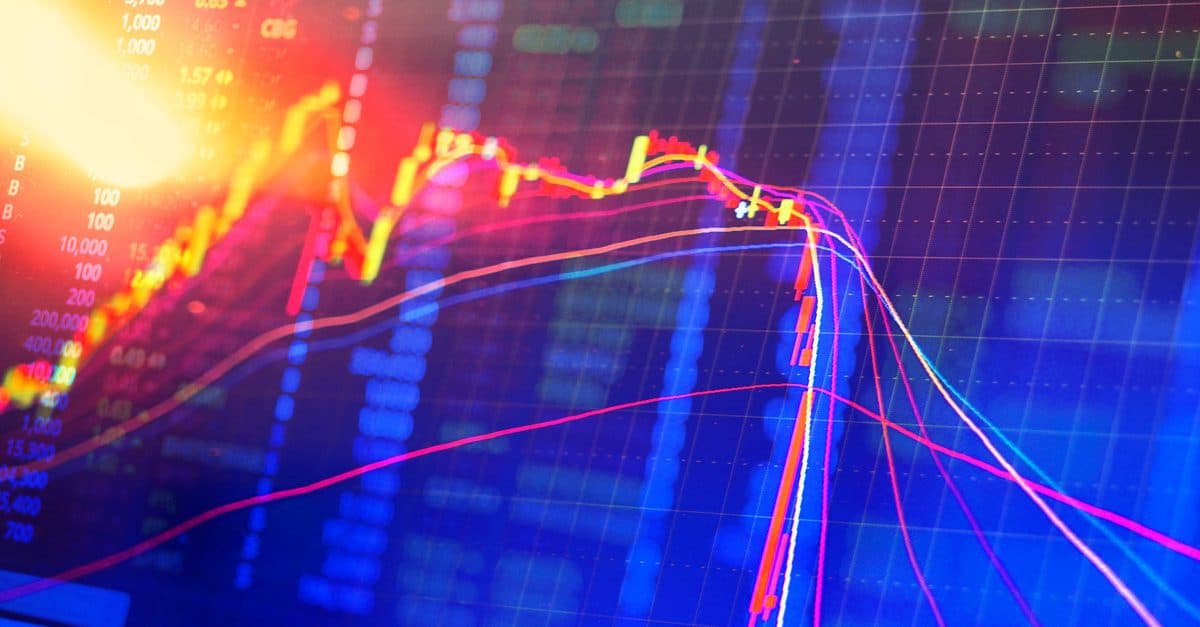 key takeaways
If bitcoin holds the line at $40,000 a bounceback to $54,000 might be possible. But if it doesn't, bitcoin could slide all the way down to $36,000
New, post-Covid money in the US and China will push up inflation and QCP Capital isn't so sure that bitcoin can maintain its status as an inflation hedge
The US trading day opened with carnage for the digital assets market as the price of bitcoin (BTC) bottomed out at nearly $30,000.
Earlier in the day, Singapore-based QCP Capital outlined their thoughts on the market and how things might unfold throughout the year — however some of it is moot as the violent price dips Wednesday morning accelerated things. 
In a note published on its Telegram channel Wednesday, Singapore's QCP Capital laid out its view for bitcoin's price over the next half of the year. 
A "bull trap"?
In the immediate future, the trading firm said that bitcoin needs to hold the $40,000 mark on a closing basis in order to preserve support and prevent further dips. This will allow price recovery to $50,000 and later $54,000 in the next waves.
However, the firm also says there's a possibility for an intra-month dip down to $36,000 — the current wave is pushing the price under the $40,000 handle —  and the possibility for recovery based on the back of a "bull trap" as leveraged retail traders chase a new perceived bull cycle. 
During the Wednesday Asia trading day, Deribit announced on Twitter that it had an option for a $25,000 strike price expiring on May 28. This would give traders an option to bet on price discovery tied to a specific date. 
Longer term, QCP is concerned about how a dovish Fed policy with no end to low interest rates might impact prices. One thing to watch for, QCP says, is the mid-June Federal Open Market Committee meeting where Fed chair Jerome Powell will likely insist on continued low interest rates which underplays the risk of decades-high inflation through the continued printing of money. 
"What we're seeing are all post-Covid opening symptoms, as more newly vaccinated and newly minted, with easy money, folks start going around splashing. China will be the other place we will witness this — and their next few inflation prints will have a direct bearing on global markets because we know the People's Bank of China will definitely act on these without any worry of global risks," QCP wrote.
USD and BTC parallel surprise
But runaway inflation isn't the problem that it might have been in the late twentieth century, because bitcoin is an effective hedge — right? QCP isn't so sure. 
"We were always of the opinion that the biggest misconception out there is that bitcoin is a safe haven or inflation hedge. The moves in the last few months validate this entirely," QCP wrote. 
The firm explained that they were surprised by the parallel USD and bitcoin sell offs. 
"We believe this is due to…the Fed running way hotter leading to much longer real yields, while bitcoin enthusiasm has been suched out last week by the confluence of Elon's corporate ESG stamp of disapproval and the SEC's public unenthusiasm for any ETF as well as the CME's backwardation."
(Backwardation is a phenomenon where the spot price is higher than future prices resulting in a sloping downward curve)
"Bitcoin's current selloff is something that we expected. Every year we see that the trading activities decline from May and only really increases again from September. Bitcoin going down like this presents excellent opportunities for traders trading Altcoins," Ruud Feltkamp, CEO at crypto trading bot Cryptohopper said in a note forwarded to Blockworks by his PR agency. "After such a bull market, it's not strange to see people taking their profits.  We also see a lot of people accumulating Bitcoin, who regard this price as the last moment to buy Bitcoin for a cheap price."
Feltkamp predicts a real peak of the Bitcoin price at the end of this year around New Year's Eve, after which we will see another Alt season in early 2022.
Bitcoin opened the US trading session at approximately $37,800. It's down 33% on-week.